Safety a priority for Deakin: 2021 National Student Safety Survey
Media release
06 September 2021
Deakin embraces a culture of inclusion, safety and respect, and welcomes the opportunity to hear and learn from students about their experiences of safety. That is why the University is participating in the 2021 National Student Safety Survey, which is open from Monday 6 September until Sunday 3 October.
The Social Research Centre is independently conducting the survey in partnership with leading violence prevention expert Professor Anastasia Powell of RMIT and Universities Australia. The data collected will build upon the 2016 Australian Human Rights Commission survey recommendations and Universities Australia's Respect, Now, Always initiative.
Vice-Chancellor Professor Iain Martin said that Deakin was committed to providing a safe environment for all.
"This year's National Student Safety Survey is part of an ongoing commitment by Australia's universities to continue seeking feedback about experiences of safety whether that be online, on campus or in our community," Professor Martin said.
"The survey results, to be released in early 2022, will continue to shape our existing strategies to enhance student safety, prevent sexual harm, and help us improve how the University responds and supports those affected.
"Deakin has implemented several important strategies and procedures since the 2016 survey, and we encourage as many of our students as possible to take part this year, so that we can work together to shape and inform this important conversation about safety, including sexual assault, harassment, and respectful behaviours."
The online survey will be sent via email or SMS to 10,000 randomly selected Deakin students. Current students and those enrolled within the last five years can also participate from 6 September to 3 October.
Data collected will build upon the knowledge gained from the 2016 survey and will inform improvements to the critical actions implemented by Deakin University, which included:
Creating a primary point of contact (Safer Community) for anyone to disclose sexual harm and get support
Implementation of a confidential internal database to record disclosures of sexual harm, including the option of anonymity and third-party reporting
Establishment of the Vice-Chancellor Advisory Group to review sexual harm prevention and response
The introduction of a compulsory online staff training module
The introduction of an online Respect Behaviour Module for commencing students
Current participation in the joint eSafety project, facilitated by the e-Safety Commissioner and Universities Australia, focussed on preventing online abuse.
Important contact: Any Deakin staff or student wishing to seek support or report a sexual assault or sexual harassment – recent, historical and either on- or off-campus – should contact the Safer Community service.
Further resource: deakin.edu.au/nsss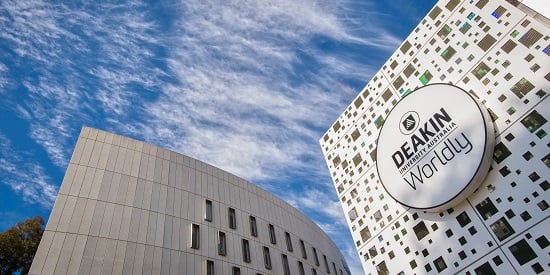 More like this
Media release