Sisters, brothers and bugs: how siblings protect babies from allergies
Media release
06 June 2023
Researchers from Barwon Health, Deakin University and Murdoch Children's Research Institute have found a big piece of the food allergy puzzle.
Their study, published in the Journal of Allergy and Clinical Immunology reports strong evidence that older siblings speed up the rate at which babies develop their gut microbiome and that this protects them from allergic disease.
Around one in every 10 Australian babies develops food allergies, which is the highest rate in the world. For more than three decades, researchers have known that having more siblings is protective against allergic diseases and asthma, but the underlying mechanism has remained a mystery.
Humans and their gut bacteria evolved together over time. The collection of bacteria, yeast and fungi that live in the human gut, known as 'the gut microbiome', plays a crucial role in keeping us healthy.
The findings from the Barwon Infant Study provide strong evidence that older siblings speed up the rate at which babies develop their gut microbiome and that this protects them from allergic disease.
The team, led by Professor Peter Vuillermin, a paediatrician and Director of Research at Barwon Health collected poo samples over the course of infancy from more than 1000 infants and then tested whether the children were allergic to five different foods at one year of age. The babies had a skin prick allergy test, and if this was positive, a food challenge at the University Hospital Geelong. The most common forms of food allergy were egg and peanut. The team examined DNA from the poo samples to measure the baby's gut bacteria. They analysed whether having siblings and owning dogs impacted how fast the baby's gut microbiome matured; and then whether a more mature microbiome impacted the risk of developing food allergy.
Researcher Yuan Gao completed the research as part of her PhD studies at Deakin University and said the results were striking.
"Babies with older siblings had a much more mature gut microbiome by one year of age," Dr Gao said.
"The really exciting part was that we were able to show that a more mature gut microbiome played a major role in the protective effect of siblings on the baby's risk of food allergy."
Professor Vuillermin said the Barwon Infant Study had been an exercise in people power meets cutting-edge science.
"The participating families have been incredibly generous with their time, and a team of researchers from around Australia and internationally have worked for over a decade to produce more than 60 peer-reviewed scientific papers," he said.
"The next challenge is to develop and test preventions and treatments targeting this pathway.
"There is good evidence that exposure to environmental bacteria drives the development of a healthy immune system.
"Building on the findings from the Barwon Infant Study we are conducting a clinical trial, named ARROW, in which we aim to recruit over 2000 kids across Australia and New Zealand, to test whether a mixture of killed bacteria taken orally can protect young kids from wheezing illnesses - or what some would call asthma – by boosting a healthy response to viral infections.
"We will be applying for funding to also test whether the same strategy helps children with food allergies.
"ARROW is a very important study, which has been co-designed by the families and the team from the Children's Inpatient Research Collaboration of Australia and New Zealand (CIRCAN). ARROW has the potential to dramatically improve the health of kids with recurrent wheeze and asthma."
Erin Tucker, whose son has food allergies and is participating in the ARROW trial, said she was grateful for studies like Barwon Infant Study and ARROW.
"With so little known about why babies develop allergies and asthma, more research is needed, and ARROW may contribute to better understanding of how to prevent or lessen respiratory conditions like asthma and allergies," Ms Tucker said.
"It is a privilege for our family to participate in such important research and, in doing so, being part of something bigger than just our own family's experience of allergies and asthma."
"It is our hope that studies such as ARROW could improve the quality of life for asthma and allergy sufferers, like our son, and lead to fewer children developing asthma and allergic disease in future."
Share this story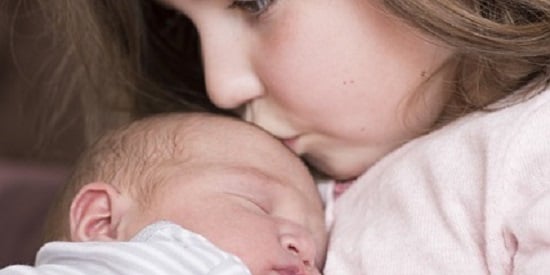 More like this
Media release
Faculty of Health, School of Medicine
Innovation in Mental Physical and Clinical Treatment (IMPACT)