Study finds kids exposed to pokies risks despite regulations
Media release
12 May 2017
A world-first study examining kids' attitudes to electronic gambling machines found more than half the children interviewed wanted to try pokies when they were older.
The study interviewed 45 children, aged six to 16, who attended local community clubs that contained gambling machines in regional NSW, a state that currently boasts the second highest number of poker machines in the world after Nevada, USA.
Project supervisor Associate Professor Samantha Thomas, from Deakin's School of Health and Social Development, said harms from gambling advertising were well established, but this study was the first to look at the impacts of gambling venues on kids.
Associate Professor Thomas said every child interviewed as part of the research could describe the features of a poker machine, despite regulations that bar them from the gaming floor.
"This shows the separation of kids is not enough to 'protect' them - there is still exposure," she said.
"Some children described how the sounds from the machines were the loudest sound that they could hear when in the restaurant. Children also made physical gestures such as pulling down a lever on the side of the machine, or 'pressing a button' to make the reels spin.
"The same features that we know are dangerous for adult gamblers are even more exaggerated for kids - those 'winning' sounds and flashing lights - kids only hear the positive noises, not the losses."
Associate Professor Thomas said while many people perceived clubs as 'family friendly' venues, it could not be ignored that many of these venues also contained very harmful forms of gambling.
"We need a broader community discussion about how appropriate it is to have poker machines in environments that also provide children's facilities, such as playgrounds," she said.
"We cannot assume that just because children are not physically entering the gaming room or sitting at a machine pushing buttons, that they will not be exposed in some way to these products."
The report, published this week in the Harm Reduction Journal,recommends children be better protected by:
Reducing the volume of sounds on machines, making them sound free, or ensuring that they play negative sounds when people lose on a spin.
Ensuring that gaming rooms are located away from dining areas or club entrances.
Developing school-based education, independent from industry, about electronic gambling machines, particularly in communities where there are high concentrations of clubs.
Lead author and Deakin PhD student Amy Bestman said the children interviewed were focussed on the perceived positives of pokies - winning, fun and community benefit - but did not properly understand the risks and dangers.
"Many children we interviewed perceived that poker machines were 'games' whereby adults could 'win' money," she said.
"Worryingly, some children expressed a view that in order for the club to support the community, people had to lose money on the pokies."
Ms Bestman said in fact only a very small percentage of losses from gambling machines were returned to the community via grants schemes in NSW.
"Electronic gambling machines are recognised as one of the most harmful gambling products in our country with Australians losing more money on pokies than any form of gambling," she said.
"In 2014-15 more than $11 billion was spent on electronic gambling machines in hotels and clubs in Australia.
"We need to protect children from exposure to pokies to ensure these products do not become normalised, and ultimately to prevent any risks of them experiencing gambling harm as adults."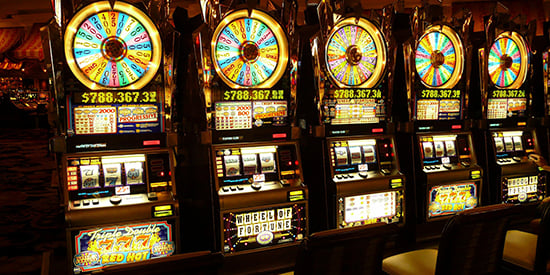 More like this
Media release
Faculty of Health, School of Health and Social Development