Study looks at new ways to ease pain for people suffering with endometriosis
Media release
02 June 2022
A research project aiming to improve the quality of life for people with endometriosis is currently looking for volunteers.
A team from Deakin University's School of Psychology is investigating whether a holistic approach can relieve the debilitating symptoms of this disease and the potential for yoga, cognitive behaviour therapy (CBT) and education to reduce pain and improve wellbeing.
Endometriosis, a disease where tissue similar to the tissue that normally lines the uterus grows outside the uterus, impacts approximately 830,000 Australians, with the most common symptoms including pelvic pain, fatigue, anxiety, depression and impaired quality of life.
Elesha Parigi, a research fellow in Deakin's Mind-Body Research in Health Laboratory (MiRth) said the study, which is a collaboration between researchers and clinicians across Barwon Health, Monash Health, Epworth HealthCare and the University of South Australia with support from the Medical Research Future Fund, would compare the three types of therapy.
"Our eight-week program is currently fully online, so we can reach people with endometriosis all over the country," Ms Parigi said.
Participants need to have a diagnosis of endometriosis and have had pain for at least six months. They will also need to be at least 18 years of age, not currently pregnant, have no major physical issues or injuries, and have not recently completed a course of therapist led yoga or CBT.
Historically, endometriosis has been an under-recognised disease and options for medical treatment include pain medication, hormone therapies and surgery but many people continue to experience pain and significant impact on their quality of life.
Geelong gynaecologist and study investigator Dr Marilla Druitt said it was well known that a purely biomedical approach to persistent pain was insufficient.
"Smaller studies investigating the impact of mind-body interventions on pain and mental health have shown promise and the current study aims to replicate these results on a much larger scale," Dr Druitt said.
"This study has the potential to change the health care landscape by providing more options for people with endometriosis.
"There is a need for greater awareness, empathy and options for healthcare that don't rely on surgery and pain medication alone," Dr Druitt said.
Ocean Grove based yoga therapist Jill Harris, who is delivering the yoga sessions for the trial, said when applied therapeutically, yoga offered strategies to alleviate discomfort and bring about a more positive state of mind.
"Yoga forms a connection to breath and movement. This can change mental and physical patterns of restriction and holding that we may have unconsciously formed," Ms Harris said.
"When the body experiences comfort, the mind feels more at ease. Negative patterns can be replaced with positive ones through regular practice."
For further information or to register interest in the study, please email thehappistudy@deakin.edu.au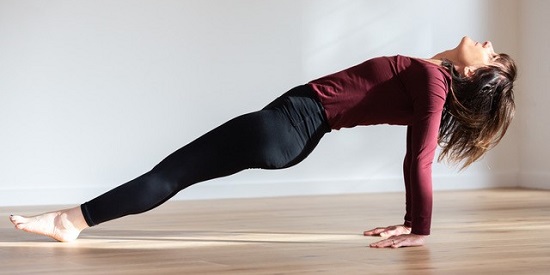 More like this
Media release
Faculty of Health, School of Psychology