Three ways to talk to kids about gambling this Cup Day
Media release
31 October 2016
As Australians get ready to celebrate the Melbourne Cup tomorrow, a Deakin University public health expert is urging parents to use the opportunity to talk to their children about the risks of gambling.
Samantha Thomas, Associate Professor of Public Health at Deakin's School of Health and Social Development, said media had been saturated with betting marketing during the spring carnival.
"A lot of kids will engage in informal gambling on Cup Day through family sweeps and so on, but with so much marketing from betting companies there is a new spin on what was traditionally quite an innocent once a year activity," she said.
Associate Professor Thomas said the spring racing carnival was a good opportunity for parents to have a conversation with children and teens about the influence of gambling promotions.
She suggested the following three conversation starters:
1. Ask your kids if they can name gambling companies, or recall any ads for gambling. Remind them that ads are designed to help make companies a profit.
2. Get your kids to think critically about how the advertising they see may shape their attitudes towards gambling.
3. Remind kids that gambling always has an element of chance and risk, and sporting knowledge can't guarantee a positive outcome.
Associate Professor Thomas is a pioneer in research into the influence and impact of gambling advertising on children, and is a strong advocate of the removal of such marketing from sporting coverage.
Currently sports matches and programs are exempt from government rules that restrict betting advertising to outside children's viewing hours (4pm to 7pm).
This means televised events like football games – often marketed as family-friendly and with large audiences under 18 – are saturated with betting promotions.
"Standard Media Index figures from 2011 to 2015 indicate a 160 per cent increase in advertising spend on gambling over these years, with $236 million spent on advertising in 2015," Associate Professor Thomas said.
"Australian research suggests young people are at an increased risk of harmful patterns of gambling as compared to adults, and about half will have participated in gambling by 15, with about three quarters participating by 19.
"Our research shows that kids who are fans of sport are soaking up the messages that they see in betting advertising for sports and racing."
Associate Professor Thomas' recently published research paper: Initiation, influence and impact: adolescents and parents discuss the marketing of gambling products during Australian sporting matches, co-written with colleagues Hannah Pitt and Amy Bestman and funded by the Victorian Responsible Gambling Foundation, found that wagering had become embedded in adolescents' narratives about sporting matches.
The qualitative study was conducted with 59 family groups made up of at least one parent and one adolescent (14 to 18) in Victoria.
"Many of the teenagers who participated in the research perceived that there was an inherent association between gambling and sport, influenced by what they termed 'constant' promotions for gambling (and in particular betting) during sport," Ms Pitt said.
"Some could not discern when commentary about the game itself ended and a gambling promotion began, they were so intertwined."
The research also showed that many parents feel unable to counter the powerful marketing strategies used by the gambling industry, particularly when promotions were aligned with sport and fan loyalty.
"It's important that comprehensive regulatory frameworks, such as banning gambling ads during children's viewing hours, are developed to protect young people from unnecessary exposure to the marketing for this potentially harmful adult product," Ms Pitt said.
Share this story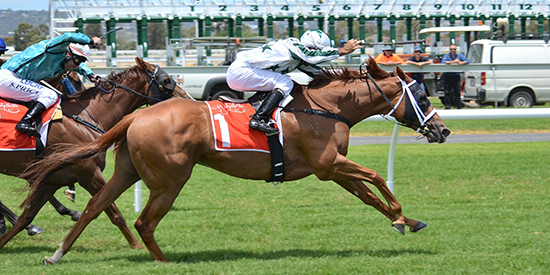 More like this
Media release
Faculty of Health, School of Health and Social Development