University students with disabilities face workplace discrimination
Media release
14 September 2023
University students with disabilities routinely face discrimination while on work placement, prompting some to consider dropping out or switching their career path midway through their degree, Deakin University research shows.
The Australian-first study led by Dr Mollie Dollinger of Deakin Learning Futures uncovered shocking cases of intentional and unintentional prejudice directed at students with disabilities or mental health conditions.
Some students' disabilities were not believed or blatantly disregarded by workplace supervisors. Others were made to feel they were a burden or faced subconscious or unintentional bias by their work placement colleagues.
Work placements provided students with valuable learning opportunities to gain hands on experience that complemented their studies, Dr Dollinger said.
But while universities did their best to match students with suitable industry placements, inflexible workplace practices made it difficult for some students to receive the support they needed.
"We were told about one work placement manager who was informed a student experienced chronic fatigue but who chose not to take it seriously. Another manager disclosed a student's disability to staff at a team meeting without first gaining that student's consent," Dr Dollinger said.
"We also learned of a scenario where a student with limited mobility arrived for their first day of placement to find the building had no lift. Often these examples of discrimination came from a lack of awareness or poor understanding of disability, but others stemmed from bias and prejudice."
It is estimated as many as 20 per cent of young people experience mental health conditions and/or neurodiversity, but this is not well understood by the broader Australian public.
Dr Dollinger said generational and cultural differences with workplace supervisors often compounded the issue, with students' health questioned or even interrogated.
The study, which took place in Australia, surveyed a total of 132 university students who identified as disabled. It also hosted a series of follow-up focus groups with 26 students to discuss their unique experiences while on university placement.
It found 44 per cent of students would not disclose or disclose fully details of their disability to work placement supervisors out of fear of being discriminated against.
Dr Dollinger said it was heartbreaking to see students face hostility, be made to feel excluded or as if they were a burden during their placements. This was particularly the case if it led them to question their ability to contribute to society via their chosen field.
But it was also disappointing for employers, including in sectors such as education and nursing that are desperate for employees, because their inflexibility meant they were unable to hire or appropriately support staff with disabilities.
"Employers are missing out on highly skilled and passionate prospective employees simply because their current workplace practices are prohibitive to people with disabilities," Dr Dollinger said.
"Our research found the education and nursing sectors were the worst in terms of being inflexible work environments. Nursing supervisors, for example, were often reluctant to allow for shorter shifts to accommodate a student's specific needs.
"Another student on school placement was asked to read aloud to a class for an extended period despite their supervisor knowing their disability made it difficult for them to do so. One was even asked to hide her disability so it would not scare children's parents."
Some placement supervisors indicated they would not have considered hiring an employee with a disability but had since changed their mind after realising they made a valuable contribution to their team.
Dr Dollinger said more research was needed to develop best practice guidelines to help employers make their workplaces more inclusive and accessible.
"As legislated by law, every student in Australia has the right to access and participate in higher education experiences regardless of their disability," Dr Dollinger said.
"We found students with disabilities are not currently able to access or experience work placements in the same way students without a disability can. This means that for these students they are often stressful and lonely experiences that are inconducive to learning."
The project findings are published in the Journal of Higher Education Policy and Management and most recently in the journal of Disability & Society.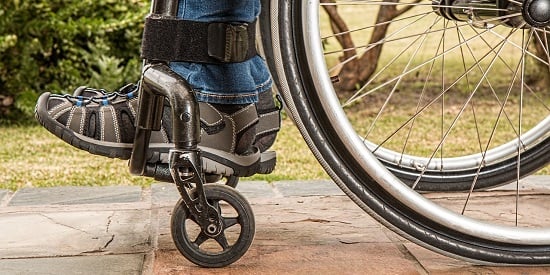 More like this
Media release
Faculty of Arts and Education