Video games have winning impact in classrooms: Deakin research
Media release
01 October 2017
A Deakin-led research project has found video games such as Minecraft could be useful classroom tools for teaching disengaged students.
The discovery was part of the three-year Australian Research Council "Serious Play" project, led by chief investigators from Deakin's School of Education, Professor Catherine Beavis and Associate Professor Joanne O'Mara.
Professor Beavis and Associate Professor O'Mara worked with researchers from the Queensland University of Technology, Griffith University and Nanyang Technological University's National Institute of Education in Singapore.
Professor Beavis said one example of how video games posed educational opportunities was the multiplayer game Statecraft X, where players learnt about economy, resource management, leadership and governance by taking on the role of governors in a fantasy kingdom.
"Engaging with a game like Statecraft X leads to critical discussions about societal discourse, access and attitudes," Professor Beavis said.
"Rather than lecturing students, or having them read about it from a book, actually playing through the scenario provides them with a much more complex and nuanced understanding."
Professor Beavis said it was important for students to think critically from a young age, and both commercial and educational games could play a role in encouraging higher degrees of participation by bringing together the spheres of school and home.
"What made a huge difference was how working with games enabled kids who may have been less engaged with school to gain deep learning and different understanding," she said.
"There is real potential to leverage the ability of digital games to engage young people, to present complex representations and experiences and to foster collaborative learning in ways that more effectively connect with students."
Previously unreleased survey data from the Serious Play study of 232 primary and secondary students from eight schools across Victoria and Queensland revealed perceptions of gaming among young people themselves, including whether they believed the pastime belonged in the classroom, and what they thought games were good at helping them learn.
When students were asked how often they played games in out-of-school contexts, 45 per cent of those surveyed claimed to play "Sometimes" (one to four hours per week), while a further 17 per cent of respondents claimed to play "A lot" (10 or more hours per week).
"The agential nature of gameplay - getting to take control and pick and decide outcomes - was the dominant theme that emerged when the students were asked what they liked best about their favourite game played outside of school," Professor Beavis said.
When asked "Can computer games help you learn in the classroom?" three quarters agreed.
"The things they thought games were good at included 'making things interesting', 'solving problems', 'using your imagination', 'learning through trial and error', 'important ideas about the topic', and 'working with other people'," Professor Beavis said.
"Of the remaining 25 per cent, slightly fewer than half believed games had no place at school, while the rest were undecided."
Professor Beavis said it was important to keep in mind "it wasn't the games, it was what the teachers did with the games" that ultimately led to positive learning outcomes.
"There is a danger in assuming that all games are good for this sort of activity, or in assuming that all students enjoy games and have the same level of digital literacy," she said.
"That's certainly not the case, so educators have to respect and understand that kids come at learning from games in different ways."
Professor Beavis' book, Serious Play: Literacy, Learning and Digital Games, was released earlier this year in collaboration with Associate Professor O'Mara and Queensland University of Technology Associate Professor Michael Dezuanni.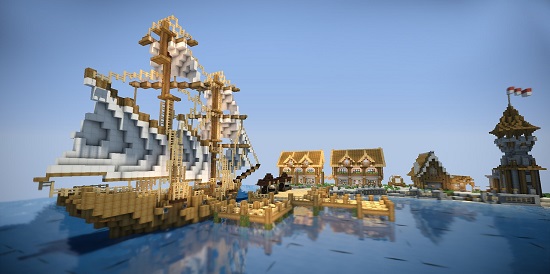 More like this
Media release
Faculty of Arts and Education, School of Education
Research for Educational Impact (REDI)