War crimes prompt rethink of Australian Anzac legend
Media release
22 April 2022
A Deakin academic has used Anzac Day and accusations of war crimes committed by Russian troops in Ukraine to reflect on Australian soldiers' own misconduct overseas and how this may affect the Anzac legend.
Faculty of Arts and Education historian Dr Carolyn Holbrook said the world was shocked to hear of alleged rapes and murders committed by Russian troops invading Ukraine.
Similarly, Australians were horrified at the findings of Major General Paul Brereton's report released last year, which exposed the forced 'blooding' of young Australian special forces soldiers in Afghanistan and the illegal killing of unarmed locals.
Dr Holbrook said it was natural to wonder if the 'war hero' image of Australia's defence force was being challenged as a result.
"Like our sport stars, we like to believe our soldiers behave with integrity. But the Brereton report has revealed some ugly details about how our soldiers are alleged to have behaved," Dr Holbrook said.
"The report found evidence that 39 Afghan civilians were illegally killed by Australian soldiers. Some had weapons planted on them to make them look like combatants.
"We also must remember that our armed forces in World War I and II were known to illegally kill prisoners. In World War I they deserted in record numbers and caught venereal diseases at a phenomenal rate.
"This doesn't gel with the war hero image we've created for our Anzacs."
Deakin historian Dr Mia Martin Hobbs said it was important to acknowledge that for many veterans, Anzac Day was about mourning those they fought alongside, and those who had since struggled and died from war-related injury and illness.
"However, Australians – and our politicians and the media in particular – must take care that mourning and reflection on war does not become reverence and glorification," Dr Martin Hobbs said.
"Political narratives that hold up soldiers as the pinnacle of national identity actually serve to shield perpetrators of war crimes."
Dr Martin Hobbs explained that key themes from the 'Anzac Legend' – that Australian soldiers are innately superior to allies, and that they were respected by their enemies as formidable yet honourable opponents – worked to deflect allegations of war crimes by Australians in Afghanistan.
She said it was possible to respect and support the veteran community on its day of mourning without pretending that Australia's brand of warfare was different from the rest of the world.
"We only have to look at the continued stream of stories about atrocities allegedly committed by our soldiers to see how dangerous blind hero worship can be," she said.
Media contact:
Rebecca DiNuzzo
Communications Coordinator, Deakin University
P: +61 3 9246 8402, M: 0407 878 813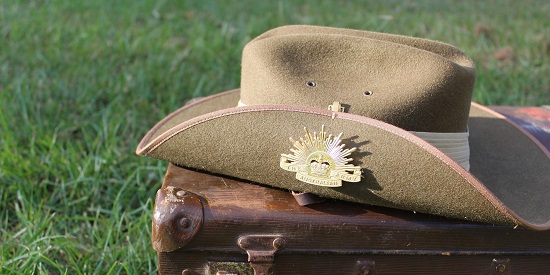 More like this
Media release
Faculty of Arts and Education, School of Humanities and Social Sciences
---
Related News
Deakin congratulates 2022 Australia Day Honours recipients
Deakin University congratulates all members of its community who were recognised as part of the 2022 Australia Day Honours. The University is proud of the contributions and achievements of our alumni, staff and former staff, supporters and friends