Workplace mental health gets a boost with Counting on U expansion
Media release
09 March 2023
Deakin University is expanding its Counting on U program, to support a greater number of business and financial professionals provide important mental health support to their clients, as the sector grapples with post-pandemic pressures.
In a recent Australian Government report into small business and mental health, one in five business owners surveyed revealed that they had been recently diagnosed with a mental health condition. Almost a quarter said they seek support from their accountant or business adviser regarding emotional concerns about their business.
While another report for the NSW State Insurance Regulatory Authority found the same key intermediaries were consistently referred to by most small business owners as being critical sources of assistance in supporting and reducing their 'mental load'.
Counting on U was designed and has evolved in close collaboration with, and funding support from, industry affiliates like the Institute of Public Accountants (IPA), which also partners with Deakin Business School via the IPA-Deakin SME Research Centre.
Counting on U is an evidence-based training program that equips client-facing business professionals with the skills to build long-term trusting relationships, navigate difficult client or customer conversations, and look after their own wellbeing while supporting their clients and colleagues.
Following a very successful trial of the program in 2021 and 2022, focussed on upskilling advisers working with small business clients, the program is now open for registration to all client-facing business professionals in Australia and New Zealand.
Counting on U co-founder, Deakin Business School Professor of Accounting George Tanewski, said research findings from the trial – which was delivered to more than 3000 participants – had been used to strengthen some of the critical knowledge aspects of the program.
"We have also adapted the program for the post-pandemic business environment, in response to current issues like the economic downturn, supply chain disruptions, cost of living concerns and inflation," Professor Tanewski said.
"We know small business owners in particular are feeling the heat financially and it's affecting their mental health. But across the board, enhancing workforce mental health and wellbeing is one of the biggest trends for businesses in 2023."
By combining Relationship Building Training with Mental Health First Aid, Counting on U provides a uniquely integrated approach for business advisers to confidently approach mental health conversations with clients or their colleagues.
Another of the program's co-founders, Deakin Business School Professor of Management Andrew Noblet, said financial professionals were often well-placed to identify clients who may be experiencing mental health problems.
"But many can still feel uneasy about raising concerns for fear of saying the wrong things, and some finance professionals also argue that mental health conversations are not part of their roles," Professor Noblet said.
"Programs like Counting on U are not about training participants to become counsellors; it is about knowing how to support an emotionally distressed person and when to encourage them to seek professional support.
"When business advisers are equipped with the appropriate knowledge and skills, they not only feel more confident about having difficult conversations with clients experiencing financial and emotional distress – issues that we know go hand-in-hand, but it also provides the opportunity to form stronger, more trusting and longer-term client relationships."
Of those involved in the Counting on U pilot program, 62 percent reported improvements in their relationship with clients one-month post-training.
Nearly half of those who never spoke to clients about their mental health pre-training, reported doing so post-training.
IFM Securities Director Lionel Rodrigues participated in the trial program and said he now felt better equipped to help his clients, thanks to an improved knowledge of mental health issues.
"What I have come to truly appreciate and learn from the COU program is that mental health disorders are much more pervasive in the community than I previously thought," Mr Rodrigues said.
"I have also learned that it is important to recognise the signs and symptoms of mental health disorders, and how to refer the person to the relevant health professional for treatment."
IPA CEO and Deakin Business School Adjunct Professor Andrew Conway said the idea for the first-of-its-kind program was seeded back at the World Congress of Accountants in 2018.
"I am proud of the work the accounting profession has done in partnership with Deakin University and Mental Health First Aid Australia to provide such a practical, life-changing program to thousands of professionals," Mr Conway said.
"The program can help you find the missing link in the accountant-client relationship, and I hope that other people can learn from it too. It grows your awareness, builds your courage, and helps you support your community on the path to health and wellbeing."
Counting on U registrations are now open for Australian participants. For more information visit the Counting on U website: https://blogs.deakin.edu.au/counting-on-u/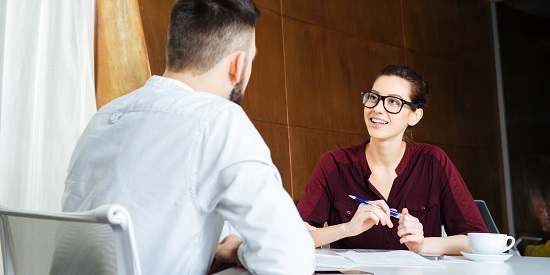 More like this
Media release
Deakin Business School, Faculty of Business and Law
Advancing society, culture and the economy, Improving health and wellbeing