I play, you play, we AllPlay: Deakin kicks goals for kids with disability
Media release
03 April 2017
A new Deakin University program is helping children of all abilities be part of AFL Auskick in 2017, with researchers to monitor their progress as part of an investigation into the benefits of physical activity for young Australians with a disability.
AllPlay - a collaboration between Deakin University and the AFL, with funding from Moose Toys and the National Disability Insurance Agency (NDIA) - has been specially designed to support children with disabilities to feel comfortable and enjoy the benefits of participating on the footy field.
The national project is spearheaded by Professor Nicole Rinehart, Director of the Deakin Child Study Centre, part of the University's School of Psychology, who said her program hoped to change the fact that access to sport was not a level playing field in Australia.
"Children with developmental challenges, such as autism, ADHD, cerebral palsy, language disorders and intellectual disabilities, often feel their disabilities are a barrier to participating in team sport," Professor Reinhart said.
"Sport is a cornerstone of Australian culture, and it's important for all children regardless of ability.
"AllPlay is about opening up opportunities for sport to all children, because we can see that it has such a positive impact on not just their physical development, but their social development too."
The AllPlay website, and free companion app, will give coaches, parents and clubs access to handy tips and information on making Auskick a safe and inclusive space for children who may have a developmental delay or disability.
As part of the AllPlay program, Deakin researchers will conduct a trial to examine the benefits of participating in team sport for children with a disability.
Professor Rinehart said the research team was hoping to recruit children aged between five and 12, and who could travel to Melbourne or Geelong for the study.
"We'll be measuring children's physical, emotional and social benchmarks at the start of the Auskick season and then following up at the end," she said.
"We'll be looking at children who are involved in the Auskick program over that period and those who aren't, to see what the differences are.
"We want to better understand the social, emotional, physical, and family benefits of participating in organised sport for children with disability at a young age.
"By understanding these benefits in a scientific way, we can take an important step towards our ultimate goal of ensuring children with disability are prescribed sport from a young age to help aid their mental and physical development."
AllPlay is a national project to enable children of all abilities access to sport. The project is led by Deakin University, in partnership with the AFL and the NDIA, and research collaborators at Charles Darwin University, Perth's Telethon Institute and the University of Melbourne.
Visit the AllPlay website at www.allplay.org.au, or download the free AllPlay Footy app from the App Store or Google Play. For more information and to take part in AllPlay research in Melbourne or Geelong, email allplay@deakin.edu.au.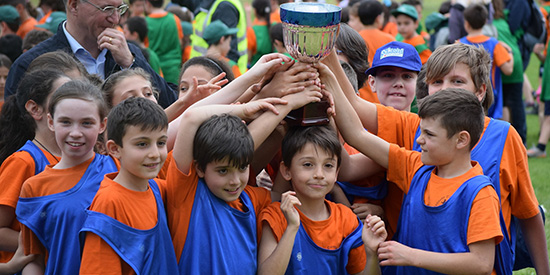 More like this
Media release
Faculty of Health, School of Psychology
Centre for Social and Early Emotional Development (SEED)