Deakin ranked #3 for graduate employability
Deakin news
24 November 2016
Deakin's ambitious graduate employability and employment strategy has paid off, with the prestigious Times Higher Education index ranking the University third in Australia for graduate employability.
The result, released last week, highlights Deakin's success in developing courses that emphasise real-world employment skills. Combined with workplace- and industry-based learning initiatives, the University has developed a solid foundation for graduate success amid tightening labour conditions.
According to Professor Dineli Mather, Australia's first Pro-Vice Chancellor for Graduate Employment, students often face an uphill battle when it comes to landing full-time work after graduation.
"Today's graduates face the challenge of trying to get a foothold in one of the toughest labour markets in history," Professor Mather said.
"Graduate employability is a key challenge for universities in Australia and across the world. To meet this challenge, Deakin's focus is squarely on what we need to do to empower students to secure graduate employment and build a successful career in the twenty-first century."
This emphasis on twenty-first century solutions has led Deakin to embrace innovative graduate employment initiatives, and these services are now offered to students and graduates for their working life.
DeakinTalent, the University's new graduate employment portal, takes career development and employment services online. The social business platform lets students explore and connect with employers, and links them to career development and application workshops, which empower them to market themselves to prospective employers.
For students pursuing higher degrees, Deakin's PhD Xtra program offers individualised learning plans tailored to what their studying. They'll build a portfolio of evidence to track and prove the skills they're developing as they conduct their research – communicating their findings, presenting to the media, developing grant ideas. PhD students interested in pursuing a career in Business and Industry are also offered a specially tailored program career development program.
Crucially, PhD Xtra includes the opportunity to undertake career pathway placements, allowing PhD candidates to form networks within the industries they'll be graduating into and getting a foot in the door.
Preparation for workplace success begins on students' very first day at Deakin. Key employability skills are embedded in every Deakin course: communication, digital literacy, teamwork, critical thinking, problem solving, self-management, teamwork and global citizenship. When students demonstrate outstanding achievements in one of these skills, they can be awarded a Deakin Hallmark, formally celebrating their success, and allowing them to share it in their CV and digital platforms like LinkedIn.
"At a time when graduates are finding it harder than ever to break into the workforce, formally recognising the sorts of skills employers demand is critically important," said Deakin Deputy Vice-Chancellor Education Professor Beverley Oliver.
Meanwhile, Deakin's broad industry connections keep the University focused on matching its course curriculum with actual workplace practices. These connections also lead to highly relevant work placement opportunities for students: we partner with a broad range of organisations to provide month-long internships that offer students a chance to work on projects with real impact and value.
Combined, Deakin's initiatives represent a broad, cohesive strategy for ensuring its students graduate ready to embrace whatever challenges and opportunities a changing labour market throws at them. And as this latest plaudit proves, that's paying off.
Read the full list of Australian university employability rankings
Learn more about Deakin's graduate learning outcomes
Explore workplace learning at Deakin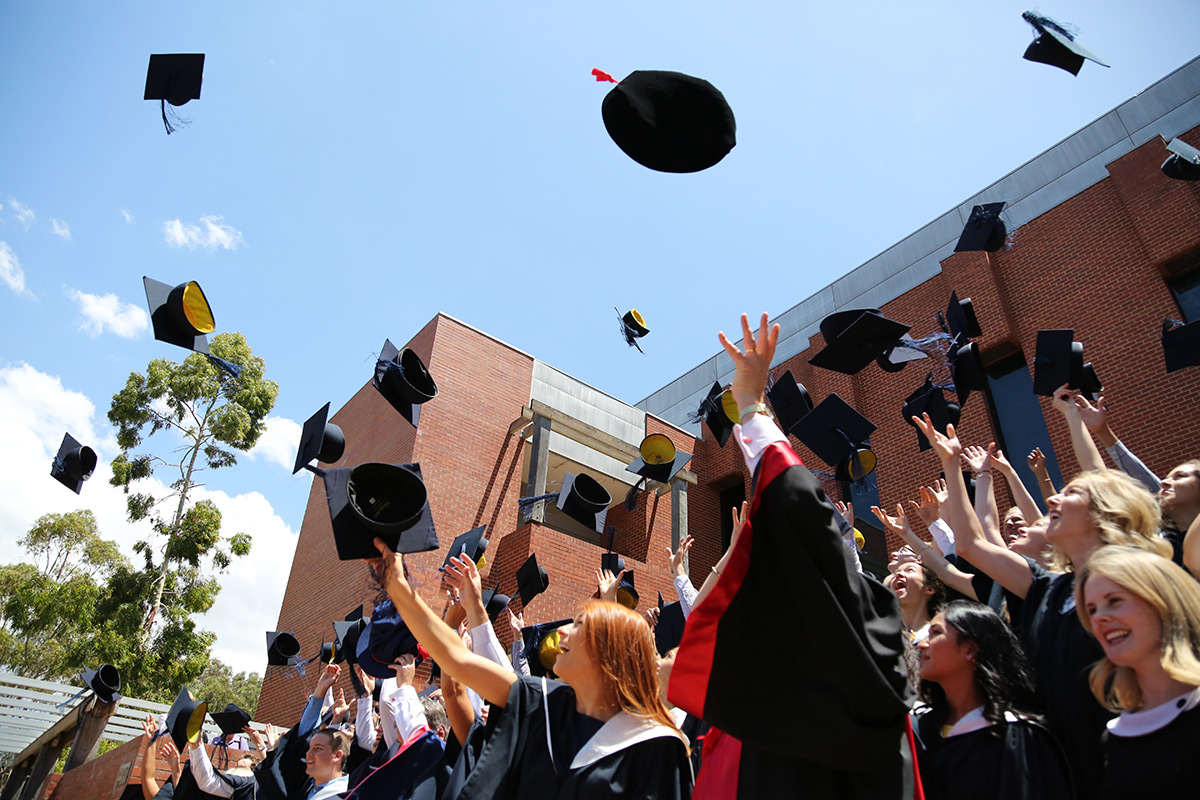 Key Fact
The prestigious Times Higher Education index has ranked Deakin third in Australia when it comes to graduate employability.