If a career in the world of sport is beckoning, it's likely you may have considered Deakin's highly regarded sports management courses. Based in sports-mad Melbourne, Deakin is the only Australian university ranked in the top 40 globally for its Master of Business (Sports Management) in the prestigious SportBusiness Postgraduate Rankings.
That ranking is testament to not only the quality of students, but also Deakin teaching staff for both the postgraduate and undergraduate degrees, who are able to draw on a huge range of industry experience. Let's meet three of them.
Dr Michael Naraine, embracing the digital age in sport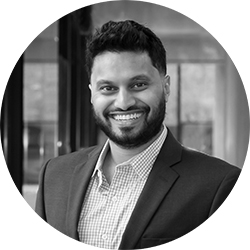 When Dr Michael Naraine was growing up in Canada, his family could rarely afford to attend any live sporting events. So, his connection to sports was usually via TV or video games.
'For most of my upbringing and formative years, I did not realise that there were viable careers in sport beyond athletes, coaches, and trainers,' he says.
However, once he hit university, he began to understand and embrace the business element of sport.
Before moving to Australia and joining Deakin in early 2017, Dr Naraine had a four-year stint at the Rogers Centre stadium in Toronto, home to the Toronto Blue Jays, and spent time working in retail sporting goods.
His many academic credentials include a masters in sports management and doctoral studies.
Dr Naraine is particularly interested in digital sports marketing, and how sporting organisations are embracing technology to market and manage events.
Career highlights to date have included attending two Youth Olympic Games – in Norway and Argentina – where he collected data. 'I've also had the chance to consult for social media with the Canadian Olympic Committee, getting to know various national governing bodies more intimately, which has been a great networking opportunity,' he says.
Dr Naraine is on the board of Lacrosse Victoria, and has worked with the Geelong Cats on social media strategy.
You might have also spotted him in the media. 'I was across print, radio, and television during the "Sandpaper-gate" (cricket ball tampering) fiasco, and seeing myself on television was a proud moment (and definitely for my mum!),' he says.
Dr Katie Rowe, welcoming women to sport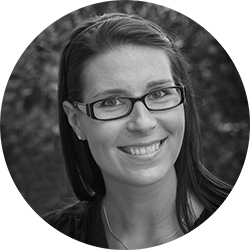 Making sport a more welcoming place – especially for women – is a top priority for Dr Katie Rowe.
Dr Rowe has lectured on subjects ranging from sports marketing to sports performance, and is the course director for Deakin's Bachelor of Sport Development.
She's also presented her research at both national and international conferences, and been published in the Journal of Sport Management and Sport Management Review.
It's been a full circle academic journey for Dr Rowe, who completed her studies – including first class honours and a PhD in sport development – at Deakin.
These days, she's focused on getting people moving. 'It's really about making sport an inclusive environment that more people want to participate in, particularly women and girls, and using sport as a vehicle to enhance community.'
Dr Rowe is a member of Deakin's Women in Sport and Exercise (WISE) group.
Using her research to promote participation, Dr Rowe, alongside colleague Professor Pamm Phillips, has worked with organisations such as Sport and Recreation Victoria and The Office of Women in Sport.
Her research into women's participation in cycling has provided groups such as Cycling Victoria and Cycling Australia with insights to help get more women on two wheels.
Dr Rowe was instrumental in putting on a women's cycling event, the Women's Ride, at Deakin's Burwood campus in 2017 in conjunction with Whitehorse Council.
Dr Jonathan Robertson, using sport to improve society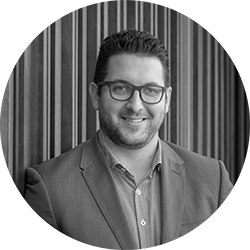 Dr Jonathan Robertson has played sport – mainly cricket and basketball – since he could walk, later turning his hand to coaching.
Now he gets paid for working in a field he's always loved, as a lecturer in sports management.
Dr Robertson is particularly interested in the areas of social responsibility in sporting organisations, social change and organisational theory.
'I have always been passionate about sport and the power it has to communicate to people in a language they understand,' he says. 'My research investigates how we can use sport as a platform to improve society and how we can make sport more inclusive and equitable for everyone.'
While undertaking his own studies, Dr Robertson completed an internship at Adidas' global market research department in Germany. His honours thesis explored perceptions of social responsibility at the retail giant. He also later completed a PhD investigating the social responsibility of local, elite and national sport organisations.
Now, Dr Robertson and his Deakin colleagues are involved in researching the potential of virtual reality.
'In the not-too-distant future I will be able to attend any event in the world, teleport myself "into" an NFL quarterback, from anywhere in the world as the technology becomes more ubiquitous,' he says. 'The implications for sport management are endless.'
Interested in a career in sport management?
Studying a sport management course can help you become a professional, leading sport organisations in a range of activities. Learn to lead in all facets of the sport business industry including the management of professional and community sport programs, competitions, facilities, events and more.
Learn more about studying a sport management course at Deakin