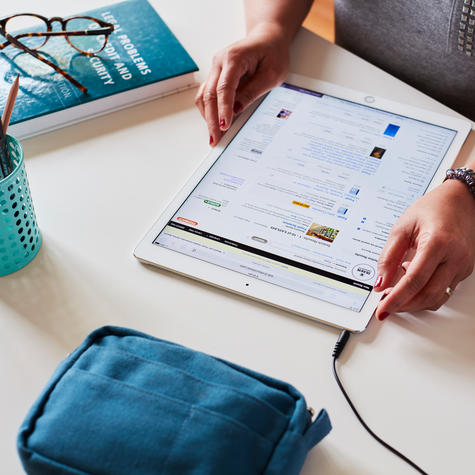 Estimate your tuition fees
Our fee estimator can help give you a better idea of how much your studies could cost, letting you make an informed decision about investing in your future.
Payment assistance
We want to help you achieve your goals, even if they may seem out of reach. To make university a reality, there are Government loans and payment assistance schemes on offer that can defer, or even entirely cover the costs of your studies.
Study-related costs
University is a rewarding experience and you can choose to get involved in your own way. Whether it's living on campus or making the most of our many student services, we can help you plan for any upcoming costs so there's no surprises along the way.
I no longer see my career as an outcome of a degree. It's a lifestyle that I can begin now.
Bachelor of arts (psychology)
The parents and caregivers guide to change of preference
University admissions can be a stressful time for the whole family – you and your child are at the start of a new journey and you need the best information to help make informed decisions.
Haven't found what you're looking for?
Study is a valuable asset in life and so is your peace of mind. If you have any questions about fees, scholarships or other study-related costs, our team of experts are here to help.