Find your course by ATAR
Search below for courses grouped by the area of study that interests you, or even by what campus you'd like to study at just by entering your estimated ATAR. Not sure where to start? Visit our ATAR calculator to help get a better idea of what number to enter. You can also use our VCE study score calculator to easily estimate your scaled and raw study scores for your VCE subjects.
Deakin Campus Tours
These April school holidays, Deakin would like to offer you and your family a sneak peek into university life. Ask questions, explore our facilities and begin your university journey.
Find a pathway to your ultimate course
Whether you get the ATAR you hoped for or not, we'll make sure your hard work is rewarded with a pathway to university.
Discover the different pathways available to you, including bridging courses and campus transfers, and learn how you can get into uni no matter your ATAR.
Need some inspiration? Browse our popular courses
Download a course guide
We get it – it can be pretty overwhelming trying to choose a uni or a course. That's why we've put together a bunch of digital resources to help you (and your family) decide on the best direction for you to take beyond Year 12.
Browse our course and study guides, plus learn more about the different options available to you before you start and while you're studying at Deakin.
Take virtual tours of our campuses
Melbourne Burwood Campus
Our Melbourne Burwood Campus offers some of the most innovative and cutting-edge facilities in Australia, complemented by an inclusive learning and living environment.
Geelong Waurn Ponds Campus
Home-base for much of Deakin's world-leading research, our Geelong Waurn Ponds Campus is renowned for its breadth and depth of first-class facilities.
Geelong Waterfront Campus
A stately silhouette that defines the shoreline of the town, the unassuming exterior of our Geelong Waterfront Campus conceals the impressive facilities that await inside.
Warrnambool Campus
Holding a prime position along the spectacular Great Ocean Road, our Warrnambool Campus may be rural but it's certainly radical when it comes to cutting-edge facilities and research.
Can I live on campus in 2021?
Yes! In fact, the application portal for 2021 accommodation is now open.
Here's why students love living on campus:
You can immerse yourself in the full uni experience including regular events and activities.
It's a great opportunity to make new friends from different courses and backgrounds.
Students who live on campus are more likely to achieve higher grades than their peers.
While some residential activities will be spread between online and in-person formats to meet COVIDSafe guidelines, you can look forward to all the fun, connectedness and support that comes with being a campus resident.
Who will you be studying with?
As part of our commitment to admissions transparency, we've put together the following table to help you learn about our 2020 student cohort and their pathways to Deakin.
The table below breaks down the numbers on who commenced at Deakin in 2020. Whether it's through a bridging course or via ATAR, there's a place for you at Deakin.
Read the full Admissions transparency at Deakin doc (PDF, 582 KB)
Who studies at Deakin?


Trimester 1, 2020
Applicant background
Number of students
Percentage of all students
(A) Past higher education study
(includes a bridging or enabling course)
2576
23.93%
(B) Past vocational education and training (VET) study
789
7.33%
(C) Recent secondary education:
– Admitted solely on the basis of ATAR
(Regardless of whether this includes the impact of adjustment factors, such as equity or subject adjustments)

– Admitted where both ATAR and additional criteria were considered
(e.g. portfolio, audition, extra test, early offer conditional on minimum ATAR)
4710




582
43.76%




5.41%
(D) Work and life experience
(Admitted on the basis of previous achievement other than the above)
681
6.33%
International students
1426
13.25%
All students
10764
100.0%
All students above passed the census date at the beginning of 2020.
Learn more about higher education in Australia by visiting the QILT and TEQSA websites.
Latest articles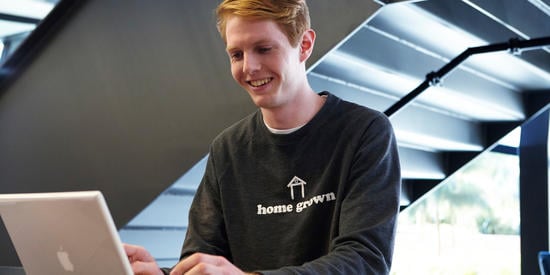 What is an ATAR and how is the ATAR calculated using VCE scaling?
Find out how your ATAR is calculated based on VCE scaled study scores and use our ATAR calculator to estimate your rank.
Tips for choosing your uni preferences
Selecting your uni course preferences doesn't have to be daunting. Here are some useful tips to help you create your perfect preference list.