Applications for the 2021 Alfred Deakin Postdoctoral Research Fellowship are now open
Research news
13 October 2020
Applications are now open for two exciting Fellowships for early career researchers.
There are 20 Alfred Deakin Postdoctoral Research Fellowships available, to support and develop early career researchers in any area of research strength at Deakin University. A further 15 Executive Dean Health Research Fellowships will also be offered to support and develop early career researchers in the field of health and medical research.
The goal of this highly competitive scheme is to build high achieving and internationally competitive researchers while driving innovative research in areas of strategic importance. Deakin sees this as an investment in the next generation of researchers, building our research and innovation capability and supporting Fellows as they make an impact within Deakin's research strengths.
Successful Fellows receive salary support for a two year, fixed-term position (if the Fellowship is undertaken on a full-time basis) and a once-off research support grant of $15,000 to be used for direct research costs that relate specifically to the research project.
Key responsibilities will be to successfully undertake a significant and innovative research project and participate as an active member of the University's research community.
To be eligible to apply, applicants must have been awarded a PhD on or after 1 January 2017 or, together with allowable career interruptions, have an award of PhD date that would be commensurate with a PhD Award Date of 1 January 2017.
Applications close 23:59 (AEDT) Monday 2 November 2020. To find out how to apply, head to the website.
For further information regarding the fellowships please contact adprfellowships@deakin.edu.au.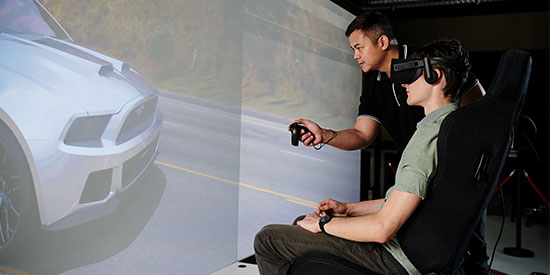 Key Fact
Applications for the 2021 Alfred Deakin Postdoctoral Research Fellowship are now open.
More like this
Research news
Faculty of Science Engineering and Built Environment, School of Engineering, Deakin Business School, Deakin Law School, Faculty of Arts and Education, Faculty of Business and Law, Faculty of Health, Institute of Koorie Education, School of Architecture and Built Environment, School of Communication and Creative Arts, School of Education, School of Exercise and Nutrition Sciences, School of Health and Social Development, School of Humanities and Social Sciences, School of Information Technology, School of Life and Environmental Sciences, School of Medicine, School of Nursing and Midwifery, School of Psychology
Institute for Frontier Materials (IFM), Alfred Deakin Institute for Citizenship and Globalisation (ADI), Applied Artificial Intelligence Institute, Centre for Chemistry and Biotechnology (CCB), Centre for Creative Arts Research (CCAR), Centre for Cyber Security Research and Innovation (CSRI), Centre for Integrative Ecology (CIE), Centre for Molecular and Medical Research (MMR), Centre for Population Health Research (CPHR), Centre for Quality and Patient Safety Research (QPS), Centre for Regional and Rural Futures (CeRRF), Centre for Research in Assessment and Digital Learning (CRADLE), Centre for Social and Early Emotional Development (SEED), Centre for Sports Research (CSR), Centre for Supply Chain and Logistics (CSCL), Innovation in Mental Physical and Clinical Treatment (IMPACT), Institute for Health Transformation (IHT), Institute for Intelligent Systems Research and Innovation (IISRI), Institute for Physical Activity and Nutrition (IPAN), Pattern Recognition and Data Analytics (PRaDA), Research for Educational Impact (REDI)