Australians sought for study on resilience in COVID-19 lockdowns
Research news
24 June 2022
What object helped you through the COVID-19 lockdowns? Deakin researchers are investigating how our material possessions can build our resilience during and beyond the pandemic.
Culturally-diverse young people have consistently identified mental health as a key issue in recent years. COVID-19 lockdowns have greatly exacerbated people's odds of experiencing mental health symptoms. However, initiatives involving culturally-diverse young people in recovery efforts have been limited.
Inspired by Victoria's long lockdowns, Deakin University's Drs Vivian Gerrand and Kim Lam teamed-up with culturally-diverse youth researchers from the 'Explore' program – a partnership between young people and researchers – to uncover the everyday things helping individuals get through weeks and months of social isolation.
The project is funded by the Centre for Resilient and Inclusive Societies (CRIS), an independent think-tank, researching some of the trickiest challenges that our society is facing including racism, societal division, systemic bias and disadvantage, economic inequities, extremism and discrimination.
The project aims to support people from all walks of life to reflect on and enhance their everyday resilience as we begin to recover from the COVID-19 pandemic.
The research team is calling on people nationwide who experienced a long lockdown to digitally submit an object that helped them to cope.
This could include any material possession that helped them adapt, feel less lonely, kept them occupied, or even reminded them of life before lockdown. Examples of objects submitted so far include items of clothing, journals, music, games, toys, musical instruments and cooking utensils.
The researchers say their own 'objects of resilience' helped them feel more grounded during uncertain times.
'During Melbourne's long lockdowns, I found myself paying more attention to the little things in my home. I took pleasure in choosing clothes and would 'dress up' to go to the market. Wearing clothes purchased in Italy was a way to remember life beyond my 5km radius,' Dr Gerrand says.
For Dr Lam tending to indoor plants was a helpful practice.
'I felt bored and lonely living in the apartment I moved into during the pandemic. Searching for signs of life, I was drawn to the indoor plants I saw when supermarket shopping.
'During the uncertainty and upheaval of the pandemic, I found that tending to my plants every morning became a kind of grounding ritual.'
Moving away from more 'traditional research methods', the pair hope to break down barriers to research.
'It's important to us that we enable vulnerable and disadvantaged young people – which may include people experiencing language barriers, trauma or mental health issues – to share their stories,' Dr Lam says.
As part of the project, there will be a performative workshop and exhibition of the objects.
'We're excited to create a safe and inclusive space for people to come together and explore what everyday resilience means. Dr Angela Viora, a performance artist and academic, will guide participants through multi-sensorial exercises as part of the project exhibition,' Dr Gerrand says.
Based on this research, the team will also develop a website that brings together culturally relevant ideas and strategies for building resilience during and beyond the pandemic.
'We hope the project's findings will provide resources to help 'make do' as we continue to recover from the pandemic in the coming years.'
What's your object of resilience? Learn more about the research project and submit your own object.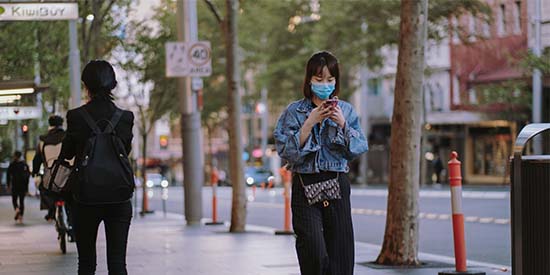 Key Fact
The research team is calling on people nationwide who experienced a long lockdown to digitally submit an object that helped them to cope.