Deakin early career researchers receive prestigious DECRA grants
Research news
20 September 2022
Deakin University research projects to develop new materials for energy storage and carbon capture, help improve national security, and better use digital technology for education and wellbeing, will be supported thanks to new funding from the Australian Research Council (ARC).
Eight of Deakin's emerging researchers have received more than $3.4 million in funding through the ARC's Discovery Early Career Researcher Awards (DECRA) scheme.
Dr Marcus Baynes-Rock, Dr Earvin Cabalquinto, Dr Qiran Cai, Associate Professor Shiri Krebs, Dr Quanxiang Li, Dr Luci Pangrazio, Dr Virginie Rey and Dr Alban de Vaucorbeil are among 200 Australian researchers sharing more than $85 million in funding following the 2023 DECRA announcement.
The ARC grants provide promising early career researchers with the opportunity to develop and apply their research skills in a supportive environment, in projects important to Australia.
Deputy Vice-Chancellor Research, Alfred Deakin Professor Julie Owens said the grant success underscored Deakin as an ideal place for early career researchers to develop their skills and collaborate with teams that will help take their research, and their careers, to the next level.
"I congratulate each of our 2023 DECRA recipients and wish them all the best with their important programs of research," Professor Owens said.
"Each of these early careers researchers are contributing to work to enable a sustainable world, improve health and wellbeing, design smarter technologies, build safe and secure communities, and advance our society and culture."
Deakin's successful DECRA 2022 projects:
Dr Marcus Baynes-Rock – Alfred Deakin Institute (ADI), Faculty of Arts and Education
$420,000
This research aims to produce knowledge of the ways in which humans and animals co-construct landscapes via the medium of cultural burning. Taking its lead from Indigenous partners, this research will develop narratives of how humans, and animals co-construct landscapes via the medium of fire within wider socio-ecological frameworks. These narratives will inform policy and practice about forest management, protection of species, conservation management, bushfire mitigation, promotion of biodiversity, and Indigenous health.
Dr Earvin Cabalquinto – Alfred Deakin Institute (ADI), Faculty of Arts and Education
$408,106
This project aims to investigate the experiences of ageing migrants in accessing and using digital communication technologies in their personal home settings. Taking the case of elderly Filipino-Australians, and deploying multi-sited ethnography and visual methods, this project expects to generate new knowledge on the consequences of digital divide on their personal and social wellbeing.
Expected outcomes include culturally appropriate recommendations and resource materials to determine and reduce communication barriers for ageing migrants, migrant communities, policy makers, and relevant stakeholders.
Dr Qiran Cai – Institute for Frontier Materials (IFM)
$459,592
This project aims to investigate the thermal transport mechanism of strained two-dimensional materials for self-cooling thermal management. It expects to generate new knowledge about their unique thermal properties, guiding the use of waste heat generated in electronics for self-cooling.
The project aims to produce a novel energy-effective thermal management strategy and enhanced capacity to engineer thermal transport in two-dimensional materials that will be deployed in miniaturised and high-density electronics to overcome overheating problems. This will provide significant benefits to the economy and the environment, such as reduced cost, energy consumption and CO2 emissions in thermal management technologies.
Associate Professor Shiri Krebs – Deakin Law School
$446,593
9/11 was a turning point in counterterrorism law and policy, shifting focus from a punitive to a preventive legal field, relying largely on non-traditional evidence, generated using predictive and probabilistic technologies. This project examines the harms caused by this move to a preventive and predictive legal regime, both to individuals' human rights and to national security.
The project analyses the UN Security Council role in this new global regime and compares the legal frameworks and actual practices in the 'Five Eyes' countries. It aims to improve existing practices and regulations based on empirical data as well as insights from behavioural economics and critical security studies, enhancing international and national security, and mitigating risk to individuals.
Dr Quanxiang Li – Institute for Frontier Materials (IFM)
$454,054
This project aims to develop innovative catalytic activation approaches for converting textiles waste to porous activated carbon fibre with potential application in energy storage and carbon capture. The project expects to address the key issue of textile upcycling and generate new knowledge in material science by revealing the principle of alkali metal-induced pore formation and carbon dot synthesis.
Expected outcomes include advanced techniques to create value-added materials from recycling textiles waste and in-depth understanding of performance improvement mechanisms. This project aims to provide significant benefits in securing a sustainable future for Australia, ensuring valuable resources recovery and strategies for advanced manufacturing.
Dr Luci Pangrazio – Research for Educational Impact (REDI), Faculty of Arts and Education
$407,500
This project will investigate the challenges raised by digital data for Australian schools. The use of digital technologies in schools has led to systematic data collection, which reconfigures schooling processes and interpersonal relationships and presents new risks to staff and students. Although there are laws in place to protect students' rights, there are hidden consequences to using digital technologies.
This research investigates how data collection, use and disclosure is experienced and understood in schools. It will identify the role played by intermediaries, such as tech brokers, educational authorities and professional networks. Benefits include policy recommendations, protocols and guidelines for data justice in schools.
Dr Virginie Rey – Alfred Deakin Institute (ADI), Faculty of Arts and Education
$389,666
This project aims to determine how contemporary Muslim communities use museums as a medium to think about and display their collective identities in non-Muslim-majority societies. Drawing on a comparative ethnographic study of Muslim-led museums across Australia, Europe, and North America, the project expects to generate new knowledge about how Muslim communities collect, curate, and exhibit their heritage in a comparative frame.
Outcomes include the first transnational study of Muslim museums and a radio documentary on the Islamic Museum of Australia. The anticipated benefits of this work include a greater understanding of the experiences of communities in caring for their heritage and improved competency in displaying multicultural heritage in museums.
Dr Alban de Vaucorbeil – Institute for Frontier Materials (IFM)
$448,721
This project performs modelling to help develop an additive metal manufacturing process that makes use of scrap as input feed. It will develop new understanding of the key physical aspects of friction stir additive manufacturing and build a new efficient yet accurate continuum thermo-mechanical model for its simulation.
This technology will enable metal deposition at rates an order of magnitude greater than conventional powder additive manufacturing methods. The new computational approach will be used to create processing and design maps. The work will facilitate greater use of high metal scrap and pave the way for more robust supply chains and new business models with application in automotive, mining, aerospace and military sectors.
Share this story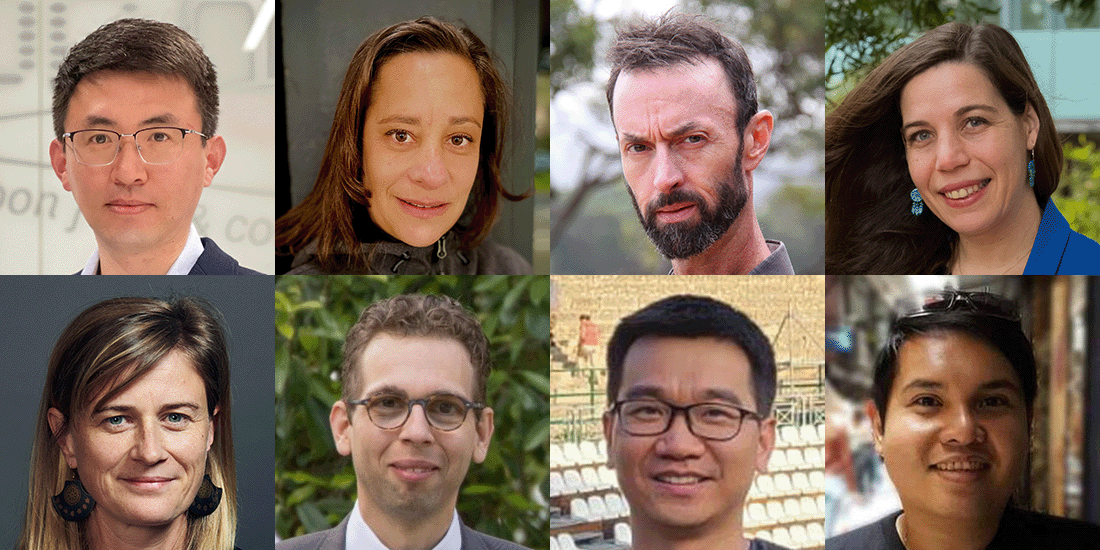 Key Fact
The DECRA scheme allows researchers in the early stages of their career to develop and apply their research skills, on projects that benefit Australians.
More like this
Research news