Deakin to lead new Clinical Guidelines for overweight and obesity
Research news
18 January 2023
Deakin University researchers will lead the review and update of Australia's clinical practice guidelines for managing overweight and obesity.
The National Health and Medical Research Council's (NHMRC) Clinical Practice Guidelines for the Management of Overweight and Obesity for Adults, Adolescents and Children in Australia were released in 2010 and underwent minor changes in 2013. They are used by GPs, primary health care nurses, primary health care professionals and allied health professionals.
The multi-disciplinary team from Deakin are leading the review to ensure the Guidelines are relevant for people living with obesity and their families, as well as clinicians, with recommendations based on the most recent evidence and best practice advice. The project team has received funding from the Australian Government to undertake the review and update of the Guidelines.
Australia has one of the highest rates of obesity in the world. In 2017-18, Australia ranked fifth among OECD countries with one third (31%) of Australian adults living with obesity1. About 14 million Australians are living with overweight or obesity - two in every three adults, and one in four children2.
The review of the Guidelines aligns with the recommendations outlined in the National Obesity Strategy 2022-2032, a 10-year framework for action to prevent, reduce and treat overweight and obesity in Australia.
Project Academic Lead, Professor in Dietetics Judi Porter and her team, will assess the current evidence and best practice from across the world to inform guidelines that are fit-for-purpose for 2023 and beyond.
'This work is critical to ensure that Australians receive the best care at the right time through their healthcare journey,' Professor Porter says.
'Over the past decade there have been many changes to care pathways for people living with overweight and obesity. For example, there has been a strengthening of evidence about inter-professional approaches to behavioural treatment, and drug treatments, which have become more effective.'
Project committee co-chair and Director of Deakin's Institute for Health Transformation (IHT) Alfred Deakin Professor Anna Peeters, said consultation was key to ensuring the Guidelines have impact.
'A crucial part of this process will be consultation – not just with health professionals, but with consumers and the general public,' Professor Peeters says.
'Our process prioritises hearing from people with lived experience of overweight and obesity, Aboriginal and Torres Strait Islander peoples and culturally and linguistically diverse communities. The National Obesity Strategy has set ambitious targets for reversing the trend in overweight and obesity and these Guidelines need to be relevant and practical for all consumers and their health professionals if they are going to be effective.'
Fellow co-chair and Director of Deakin's Institute for Physical Activity and Nutrition (IPAN) Alfred Deakin Professor Jo Salmon, said that access to timely and supportive healthcare was crucial in dealing with Australia's escalating overweight and obesity problem.
'Early intervention at all ages is key to tackling this issue,' Professor Salmon says.
'The Guidelines will synthesise the evidence to recommend referral pathways to appropriate treatments and services, including helping people who experience a greater risk of overweight or obesity to take early action, while also supporting those already living with overweight or obesity to access better support to make practical and long-lasting changes.'
Deakin was recently named among Australia's top five obesity research institutions in a report by Research Australia.
The review of the Guidelines is expected to be complete in mid-2024.
Sources:
[1] Organisation for Economic Co-operation and Development. Health at a Glance 2017: OECD Indicators (Overweight and obesity among adults).
[2] Australian Bureau of Statistics. National Health Survey: first results, 2017-18.
---
Share this story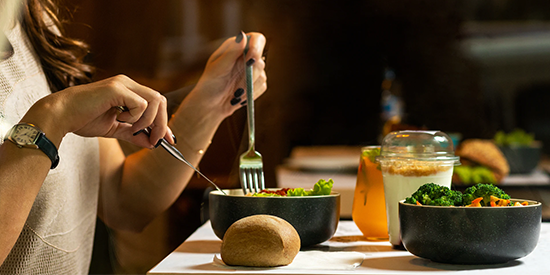 Key Fact
Deakin was recently named among Australia's top five obesity research institutions in a report by Research Australia.
More like this
Research news
Faculty of Health
Institute for Health Transformation (IHT), Institute for Physical Activity and Nutrition (IPAN)
Improving health and wellbeing