DECRA success for Deakin early career researchers
Research news
18 August 2021
From saving carbon, to measuring the effects of screen time on children and seven other innovative projects, nine Deakin researchers are on the path to helping solve challenging issues, thanks to the ARC's latest funding round.
Nine Deakin University researchers have been awarded Australian Research Council (ARC) Discovery Early Career Researcher Awards (DECRA), announced on 16 August. Collectively, the researchers will receive over $3.7 million for the three-year research projects that range from assessing the impact of screen behaviours on children to developing low-cost strategies for 'greener' practices for farmers.
The researchers are: Dr Eve Mayes, Centre for Research for Educational Impact (REDI); Dr Lucinda McKnight and Dr Billy Griffiths from the Faculty of Arts and Education; Dr Jason Gibson and Dr Dara Conduit, both from the Alfred Deakin Institute (ADI); Dr Lauren Arundell from the Institute for Physical Activity and Nutrition (IPAN); Dr Minkyung Kang and Dr Emily Kerr from the Institute for Frontier Materials (IFM); and Dr Martino Malerba from the Centre for Integrative Ecology's Blue Carbon Lab.
Faculty of Arts and Education
Dr Billy Griffiths, School of Humanities and Social Sciences, will investigate the cultural and environmental histories of Australia's drowned coastlines and what they reveal about past and future sea-level rise in the Australian region.
Drawing on scientific understandings of the ancient continent of Sahul, he will generate new knowledge about environmental change and people-sea relationships.
The project will build disciplinary collaborations in history, heritage and archaeology and establish the first historical overview of Sahul. Benefits include recommendations to protect Australia's underwater cultural heritage and a narrative framework to advance public knowledge of Australia's deep human history.
Dr Eve Mayes, Centre for Research for Educational Impact (REDI), School of Education, will investigate the emergence and ongoing impact of mass, transnational student-led climate justice activism from 2018.
Through involving young people and adults across formal and informal spaces of education, this project will explore how Australian young people are taking action on climate change, the supports for their activism, and the educational responses to their climate concerns.
Outcomes, including a student-curated website and a co-produced teaching and learning framework developed with educational stakeholders, will advance knowledge of how young Australians contribute to climate action, how they are learning from and teaching others, and how schools can develop educational capacity, together with young people, to contribute to transgenerational civic-social action in response to the climate crisis.
Dr Lucinda McKnight, School of Education, will explore the nature of writing in a digital world. She will investigate how secondary English teachers are conceptualising and teaching digital writing, and how this work can be enhanced to engage and empower students, workers and citizens.
The study will contextualise contemporary digital writing pedagogy in the history of English teaching and provide insights into how teachers respond to demands for 21st century literacies. Of both national and international significance, it will contribute to policy, professional learning and teacher education, and shape capacity for the education of adept writers for digital futures.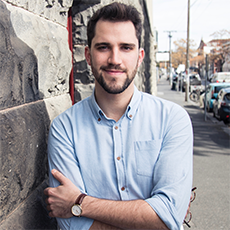 Dr Billy Griffiths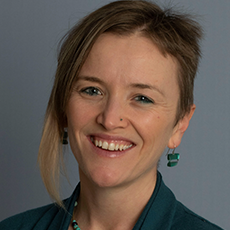 Dr Eve Mayes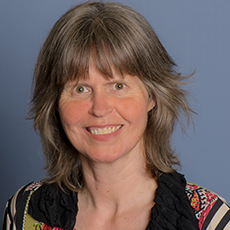 Dr Lucinda McKnight
Alfred Deakin Institute
Dr Jason Gibson will investigate the dynamic ways in which repatriated cultural collections are re-integrated back into the lives of Aboriginal individuals and communities in central Australia.
As the first systematic study of the mid-to long-term consequences of repatriation, the project seeks to discover how repatriation policies and practices might be better developed, implemented and resourced.
The project is designed to provide significant benefits to Aboriginal communities and wider Australia through the elevation of Indigenous perspectives and the production of community resources. It should also benefit the museum sector by developing insights into the effects of repatriation and enabling the design of new policy frameworks.
Dr Dara Conduit will examine emerging digital practices of authoritarian regimes, generating new knowledge on authoritarianism through qualitative methods that are under-used in cybersecurity research. It will show whether such 'digital authoritarianism' is a new phenomenon, or rather the transposition of offline authoritarian practices into the online space.
Expected outcomes include enhanced understanding of technology's impacts on autocratic agendas and data that supports national security policy. It is expected to inform evidence-based policies to respond to the authoritarian cyber threat.
Institute for Physical Activity and Nutrition
Dr Lauren Arundell will explore the impact that screen behaviours have on children's quality of life, social skills and family functioning. Her project is set to co-design feasible, acceptable and effective behavioural and digital strategies to mitigate this impact.
"My research will specifically develop user-friendly strategies with families, for families to help manage the impact of screen time," Dr Arundell said.
This project can inform future screen time guidelines and effective and scalable screen time strategies for improved quality of life, social skills and family functioning outcomes.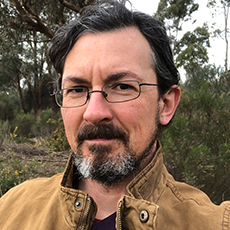 Dr Jason Gibson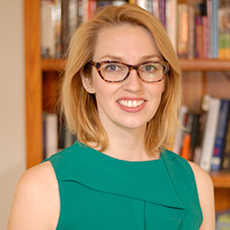 Dr Dara Conduit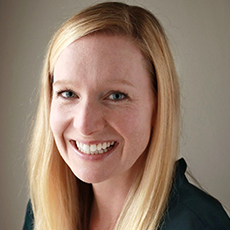 Dr Lauren Arundell
Institute for Frontier Materials
Dr Minkyung Kang will investigate and optimise the functional properties of anode-free lithium metal battery electrodes. It will generate a novel, high-throughput electrochemical imaging platform that can rapidly screen new materials and chemistries, from single atoms to entire battery cells.
This research is expected to enhance capabilities to design and manufacture smart battery materials that are higher performing, safe and longer lasting than current technologies. It will have significant socio-economic and environmental benefits through the development of commercially feasible next-generation devices.
Dr Emily Kerr will apply a novel approach to enhance diagnostic tests for agricultural biosecurity applications in Australia.
"The interdisciplinary project intends to enhance collaboration, generate fundamental advances in the field of analytical chemistry and bolster Australia's research capabilities through new analytical techniques and technologies," Dr Kerr said.
She will improve government and industry's ability to engage in simple, rapid tests to monitor and detect threats to Australia's agricultural biosecurity. Significantly, this technology has a breadth of applications from biotechnology to biosecurity to health monitoring.
Centre for Integrative Ecology
Dr Martino Malerba, Blue Carbon Lab, will aim to quantify the national carbon footprint of farm dams and develop low-cost strategies for 'greener' practices. He will explore the untapped potential to reduce greenhouse gas emissions from millions of Australian farm dams.
This project will empower farmers to significantly reduce carbon footprint of their farm dams. Expected outcomes include informing the economic viability of alternative management strategies for mitigating farm dam emissions, as well as providing recommendations for financial incentives.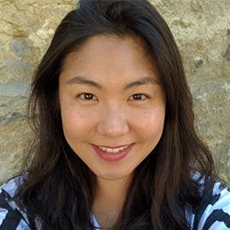 Dr Minkyung Kang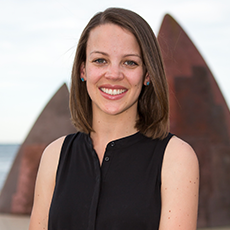 Dr Emily Kerr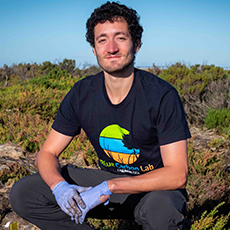 Dr Martino Malerba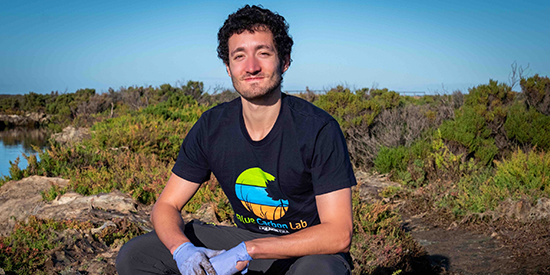 Key Fact
Dr Martino Malerba, Blue Carbon Lab (Centre for Integrative Ecology)
More like this
Research news
Faculty of Arts and Education, School of Education, School of Humanities and Social Sciences
Institute for Frontier Materials (IFM), Institute for Physical Activity and Nutrition (IPAN), Research for Educational Impact (REDI), Alfred Deakin Institute for Citizenship and Globalisation (ADI)
Creating smarter technologies, Enabling a sustainable world