Delivering on drone tech
Research news
28 February 2023
While having a drone deliver your next online package to your door is still a long way in the future, advanced drone technology developed at Deakin University may bring it much closer to reality.
Researchers from Deakin's School of Engineering have built a unique type of drone that can fly smoothly and safely even in strong winds, opening up new opportunities for transport and inspection of infrastructure such as wind turbines, power lines and solar panels.
'Normal' drones rotate and spin in the direction they want to fly, which means any attached technology and cargo must be adapted to, or buffeted by, this movement.
However, the Deakin team, led by mechanical engineering expert Dr Michael Norton, developed and patented a drone with rotating blades, ensuring the drone stays level for its entire flight.
This means cargo can be delivered with far less risk of damage, and the drone itself is much more wind tolerant, enabling a smooth and stable flight even in bad weather.
Dr Norton says Deakin developed a drone to complete wind turbine inspections for renewable energy company and Deakin industry partner Acciona.
'Our drone technology allows wind turbines to continue operating during inspections, reducing downtime and costs. Other methods require the wind turbines to be stopped for inspections, which is extremely costly,' he says.
'The next aim is to use it for solar panel inspections.'
Dr Norton explains that the team's research is focused on improving the performance and behaviour of drones to create safer airspace.
'Using intelligent systems, we're continuing to explore how to improve load stability within the drone along with mechanical ways of stabilising the platform.'
The drone, along with other research developed within Deakin's $55 million state-of-the-art engineering precinct at Waurn Ponds, are on display at the 2023 Australian International Avalon Airshow from 28 February to 5 March 2023.
Visitors to Deakin's stand will have the chance to use the Deakin drone training program to fly a virtual version of the drone through scenarios such as an obstacle course, inspecting a wind turbine and surveying an area to look for a missing person.
Look for the Deakin stand just inside the entrance to Exhibition Hall 1. Visit airshow.com.au for more information.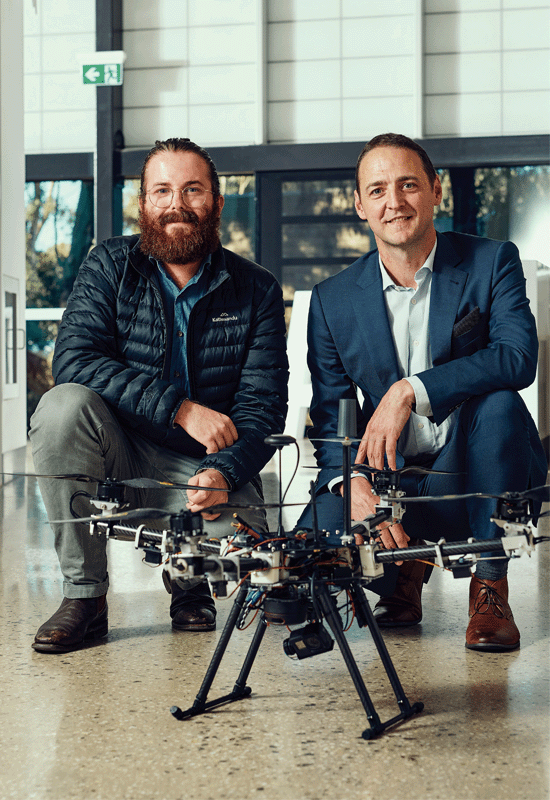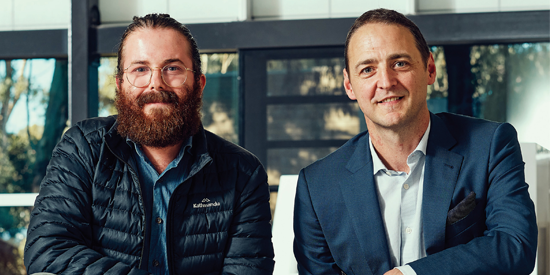 Key Fact
Deakin researchers have developed and patented a drone with rotating blades, ensuring the drone stays level for its entire flight.