Halloween animation dance competition draws kids
Research news
28 October 2020
Children around the world are competing in the "Scream Street" Halloween at home dance challenge, with the help of Fika Entertainment, Deakin University's world-leading virtual production technology spinout venture.
"Scream Street" is a popular stop-motion animated children's television series produced by the Coolabi Group and the BBC, which also has garnered a following on ABC. The series is created with puppets whose movements are filmed with stop-motion animation. Fika Entertainment was called on to help create a Halloween dance-off challenge video to help promote the launch of the next exciting season of Scream Street.
The #screamstreetdanceoffchallenge is now being shared across children's channels such as Children's BBC, ABC Kids, Instagram, PopJam, YouTube and Twitter. Popular Canadian children's dance show 'The Next Step' has already taken up the challenge!
Established late last year, Fika is the first spin-out company from Deakin's Faculty of Arts and Education. It is headquartered in the heart of the Australian film industry, Village Roadshow Studios in the Gold Coast, with another facility at Deakin's Burwood campus.
With most children prevented from 'trick or treating' this Halloween because of COVID-19, the "Scream Street" producers conceived the dance challenge to give children a virtual chance to celebrate Halloween, connect and be active.
To create the dance challenge, Fika built 3D models of the characters and backgrounds from photo scans supplied by Coolabi. The team then used the Deakin-developed Alchemy Pipeline technology to create an animated Halloween dance for the Scream Street characters in rapid time and minimal cost.
The project was led by Dr Jordan Beth Vincent (Fika's Executive Manager and Head of Sales and Strategy) who worked with choreographers and producers in Sydney, Melbourne and London. A former dancer, she was able to do the motion capture dance of the characters' moves herself.
"The 'Scream Street' TV series is created with traditional stop motion techniques that can be time consuming to produce, but Fika's virtual production animation process via the Alchemy Pipeline enabled us to provide Coolabi an efficient, fast and cost-effective way to deliver ancillary content like this," Dr Vincent said.
Fika CEO Kris Maric (also Co-Founder of Humphrey B. Bear Entertainment who is partnered with Fika) is delighted with Fika's outcome on this project and the increased demand for Fika's virtual production services in not only the entertainment, but health and education sectors.
"We are working on many different projects, including animation series, live action feature films, education content, short independent animations, and we've developed an app with the Peter MacCallum Cancer Centre for teenagers who have recovered from cancer. We are also working with Greg Page Productions (the Original Yellow Wiggle) on the Team Rescue animation series," Ms Maric said.
"Thanks to Deakin's commercial support and guidance, Fika has been clearly able to generate global opportunities and put a spotlight on how Australia is able to lead in innovation in the creative industries space. This is a great story, not just about Fika, but about Deakin's great capacity to commit, to translate and to innovate, particularly during the challenges of COVID-19."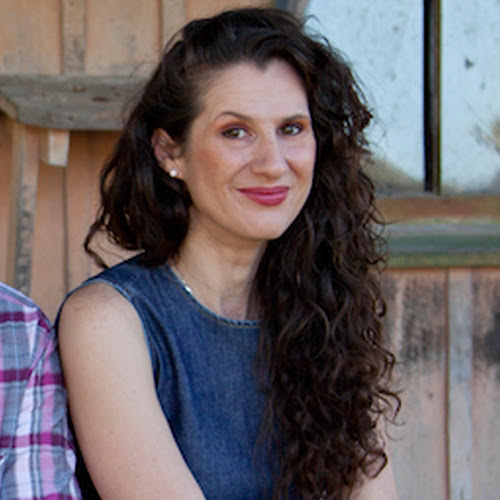 Fika CEO Kris Maric
Fika evolved out of Deakin's Motion.Lab, where the team developed expertise in virtual production, motion capture and real-time animation over a decade to create the Alchemy Pipeline solution.
"At Fika we are doing real-time animation and real-time visual effects (VFX), which includes Mandalorian-style LED productions," said Dr Vincent.
"We enable others to make great product and content experiences quickly, efficiently, and cost-effectively, which is high quality and globally competitive in Australia, where we have a world-class skill base and attractive screen incentives."
Watch the trailer
Get ready for Halloween and get moving by doing the Scream Street Dance Challenge! Scream Street is an animated series about a young boy who moves to a community for monsters.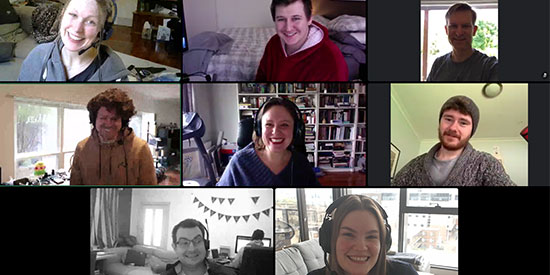 Key Fact
From top Left: Deanne Czarnecki, Jamie Copeland, Gavin Williams, James Furler, Jordan Beth Vincent, Mitch Sigley, Peter Divers, Shanique Hallgren.
---