New tool combats talent shortage in Australia's supply chain sector
Research news
19 November 2020
The supply chain sector faces a looming talent shortage, with demand for supply chain professionals expected to outstrip supply by six to one. Deakin researchers have developed a tool that showcases career paths, dispels stereotypes and seeks to increase diversity in the sector.
As the Coronavirus inflicts economic turmoil around the world, modern supply chains face unprecedented stress in a sector that was already experiencing major change. Even before COVID 19, supply chain business models were being transformed by globalisation (and an increasingly volatile geopolitical situation), urbanisation, disruptive technologies and by rising consumer expectations for the rapid and trackable delivery of goods.
Almost every aspect of supply chain has been changing at a scale and pace never seen before; COVID 19 has just introduced a whole new level of complexity and uncertainty.
The pandemic meant that a once-invisible supply chain sector is now firmly in the spotlight, exposing its fragility at a time when just-in-time manufacturing and almost instant delivery were increasingly becoming the norm. But there have been positives as well: the sector has responded with agility, and COVID 19 has opened up opportunities for new business models, new ways of working and new career opportunities.
The sector also faces a looming talent and capability shortage. Some forecasts suggest that demand for supply chain professionals may soon outstrip supply by six to one.
And there are shifts in workforce demand too. As companies race to meet the growing demand in e-commerce, the pandemic has accelerated a number of workforce changes which were already under way – automation, digitisation, a greater acceptance of 'working from home', and an increase in the demand for contractors and 'gig' workers.
Australia's retail giants have already begun to invest heavily in automated warehouses and unmanned 'dark stores', and automation and digitisation is growing in both warehousing and delivery aspects of the sector. As business models evolve to meet the new challenges, we are seeing an increased demand for new skills – in machine learning and robotics, optimisation and data analysis, and in the important 'soft' skills that will enable humans and machines to be effective and collaborative colleagues.
Supply chain and logistics is still fundamentally a people business, however, and Australia's future supply chain performance will continue to rely to a large extent on its ability to attract and retain the talent that drives the innovation, efficiency and productivity the economy will need to survive and thrive.
Encouraging a new generation of supply chain professionals
One of the biggest challenges facing today's supply chain CEOs is how to attract, manage and motivate a workforce with the diversity and capabilities this fast-changing environment requires. The current supply chain workforce is aging and largely male.
Recent research undertaken by Deakin University's Centre for Supply Chain and Logistics (CSCL) identifies a number of factors driving Australia's supply chain talent shortage, including: a lack of understanding about the sector and the breadth of career opportunities it offers; lack of awareness about career pathways; and an intractable 'boy's club' image which discourages women from applying, costing the sector access to 50 per cent of the talent pool.
With automation, many of the previous expectations around physical strength have been removed, flattening the playing field and opening up exciting opportunities for both men and women to enter a sector which encompasses an enormous diversity of careers and opportunities.
Informed by this research, a team from CSCL (Dr Roberto Perez-Franco, Ms Jennifer Jones and Dr Patricia McLean) developed the Supply Chain Digital Career Map, a career mapping tool which aims to encourage a new generation of professionals into the booming supply chain sector. The research was funded by Australia's Food and Agribusiness Growth Centre (trading as FIAL) and the 16 companies that sponsor Wayfinder: Supply Chain Careers for Women, an industry initiative established to increase diversity in the supply chain talent pipeline.
The digital career map showcases more than 150 supply chain roles in 18 sectors, linking jobs to qualifications (from vocational certificates to Master's degree), years of experience, and indicative salary. Encouraging more women to enter the sector was one of the core aims of the Digital Career Map, and the tool includes embedded videos which showcase inspirational women working across roles at all levels in the sector.
Wayfinder's Digital Career Map will help careers teachers, recruiters and the next generation of supply chain talent better understand the breadth and depth of career opportunities available in 21st century supply chain and logistics careers. The tool's focus on transferrable skills means it can also inform companies looking to retrain their current workforce as skill demands shift. The Digital Career Map can be accessed via desktop or mobile.
The Digital Career Map is a practical response to a real-world problem
Dr Mirjana Prica, Managing Director at FIAL, said that effective and efficient supply chains require a diverse and talented workforce.
"Australian food and agricultural products depend on supply chains to reach their customers and markets nationally and internationally," Dr Prica said.
"The Supply Chain Digital Career Map will highlight different roles in the sector. FIAL is delighted to be able to support this project and hopes it encourages people to consider a career in supply chain."
Belinda Flynn, General Manager, Safety, Health and Sustainability at QUBE and Co-Chair of Wayfinder, hopes the Map will help break down the stereotypical image that careers in supply chain are for males only.
"We know that career and education course choices are made on the basis of access to robust internet information; this digital resource provides this access," Ms Flynn said.
"We believe it will be an important tool to encourage people at all stages of their career to explore the opportunities supply chain can offer and to transfer into the sector."
Dr Hermione Parsons, Director of CSCL and Co-Chair of Wayfinder: Supply Chain Careers for Women, said the Supply Chain Career Map will show people the huge range of career opportunities available. Dr Parsons led the initial study producing a print version of a career map, which was the inspiration for the digital version.
"We want people to see supply chain and logistics as an interesting profession with a great future and not just 'fall into it' as has been the case so often in the past," Dr Parsons said.
"Now, more than ever – with the pandemic placing unprecedented stress on a sector already experiencing unprecedented transformation – we need people who can deliver outcomes and deal with increasing supply chain complexity. It is essential to break down some of the barriers to talent acquisition in the sector and that's exactly what we hope the Career Map will do."
The Digital Supply Chain Career map: https://careermap.wayfinder.org.au/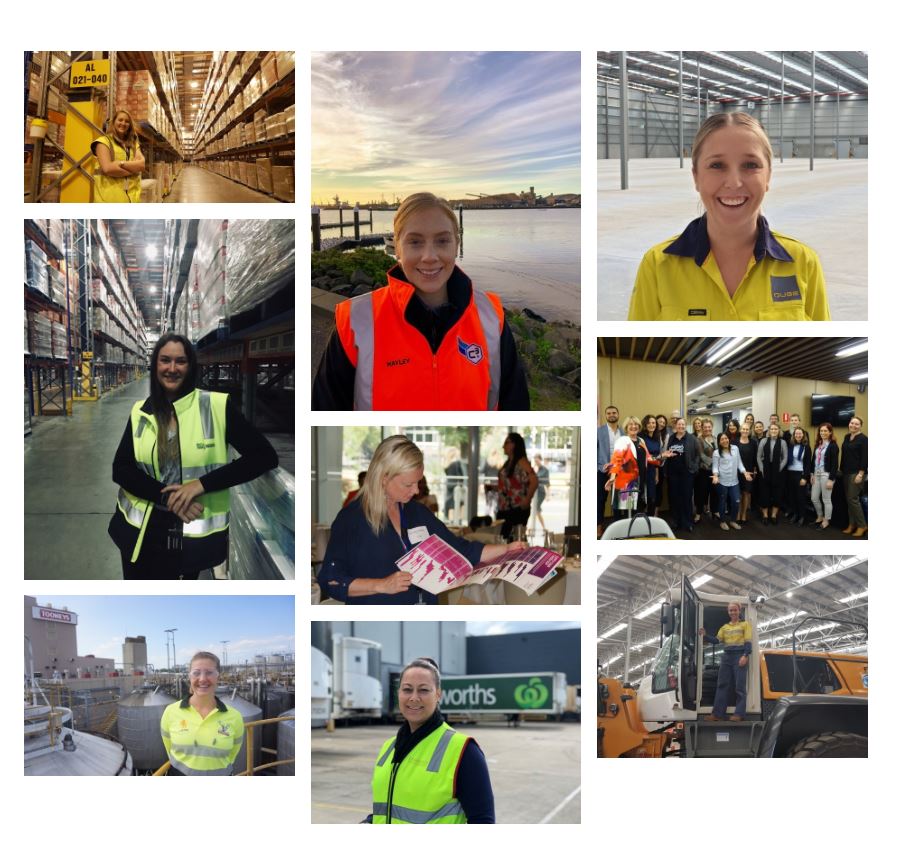 Photo above - Wayfinder Ambassadors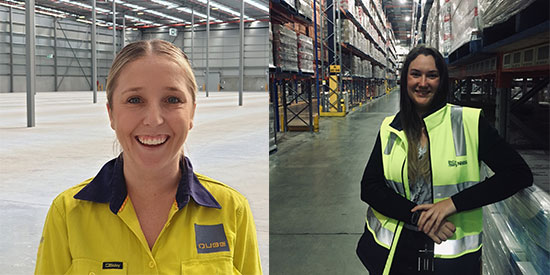 Key Fact
Wayfinder Ambassadors Danielle Markey and Kathryn Esler