Speaking for women in freshwater science
Research news
11 February 2020
Women scientists are showcased and gender equity issues highlighted in a Special Issue of the international "Journal of Marine and Freshwater Research," co-edited by Deakin ecologist Associate Professor Rebecca Lester.
The idea that today there is a level playing field between genders in science is a myth, claim highly respected women scientists in the 70th anniversary edition of the international "Journal of Marine and Freshwater Research."
The Director of Deakin's Centre for Regional and Rural Futures, Associate Professor Rebecca Lester, and Carolyn Rosten, researcher at the Norwegian Institute for Nature Research, have guest edited the Special Issue on the contribution of women to freshwater science over the past 70 years.
The issue both celebrates the contribution of women and explores the gender inequalities that still exist. Two articles by Deakin researchers are included, including one led by Dr Georgia Dwyer and another by Associate Professor Lester, including Dr Ashley Macqueen as a co-author.
In their editorial, Associate Professor Lester and Dr Rosten note that it has been widely documented that women encounter gender-specific barriers that often hinder their progression in research careers
"Although, in many cases, there is a positive trend towards gender balance (e.g. European Commission 2019), at the current rate it will take decades for women to be equally represented (Holmanet al.2018)," they observe.
They draw attention to inequalities in career progression and remuneration for women, compared to men, and say that women are more likely to leave STEM careers, as well as being poorly represented at more senior levels.
"For example, 39% of doctoral graduates in science, technology, engineering and mathematics (STEM) disciplines in the 28 European Union member states are women, declining to 15% of Grade A (full professor level) and 22% of heads of institute (European Commission 2019).
"Institutional structure and unconscious bias both contribute to inequality. Women encounter several obstacles that prevent or delay them from reaching more senior positions compared with men. These include barriers to scientific productivity and recognition (e.g. lower rates of acceptance for papers, publishing in less-prestigious journals, less grant funding and fewer invitations to conferences due to gender bias)."
On the positive side, the editors offer advice on how individual women in science can maximise their opportunities and provide suggestions for how individuals (both men and women) can proactively contribute to enhance gender equality.
"The reflections are timely, given the multinational commitment to the Athena Swan Initiative and strategies such as the Women in STEM Decadal Plan (Australian Academy of Science 2019) that are being developed by governments and granting bodies in all regions," they observe.
Contributions were provided by women freshwater scientists from around the globe for this issue. Articles range from reflecting on the challenges of being a woman in freshwater science to more-traditional research articles. For instance, one paper examines the challenges associated with being a woman in tropical peatland research, while another highlights past contributions to freshwater science by women that have been largely overlooked, and another explores gender bias in measures of research quality and output.
Read the journal: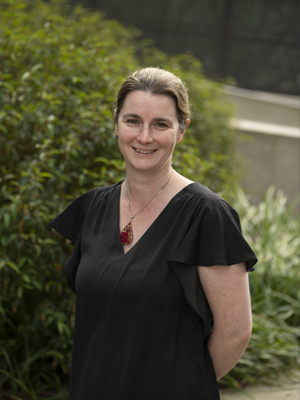 Key Fact
Associate Professor Rebecca Lester, Director of Deakin's Centre for Regional and Rural Futures.
---