UK MPs call for gambling ad ban, drawing on Deakin research
Research news
22 June 2020
An influential group of UK MPs and peers has called for a complete ban on all gambling advertising in the UK, citing the work of Deakin University's gambling expert Professor Samantha Thomas in their report.
The 50 MPs and peers in the UK's All Parliamentary Party Group (APPG) on Gambling Related Harm, drew on testimony from Samantha Thomas, Professor of Public Health in Deakin's Institute for Health Transformation, in their calls for an advertising ban on TV and online, and a range of other measures aiming to reduce gambling harm.
The culmination of a 12-month investigation, the Report is receiving wide media coverage in the United Kingdom, where the Gambling Act is set to be reviewed in September 2020. Other recommendations include: a ban on VIP schemes and inducements to bet; a £2 stake limit on online slot machines; a gambling Ombudsman; and independent affordability checks.
"I'm really proud of the influence that our team at Deakin has had on the global policy discussion around gambling-related harm," Professor Thomas said.
"Australian research has been influential in guiding policy, particularly to protect children from gambling harm. This further demonstrates the significance of our work."
Professor Thomas has been researching the influence of gambling marketing on children and adults for the past decade. She said gambling-related harm is a significant issue in the UK, with an estimated 395,000 problem gamblers in Great Britain and 1.8 million more gamblers at risk who may also be experiencing harm. Online casinos (prohibited in Australia) are exacerbating gambling problems.
"These are some of the strongest recommendations that we have seen, not just in the UK, but around the world," she said.
Professor Thomas argues that Australia will also need to go further to protect children from being exposed to the growing range of marketing strategies that the gambling industry uses to promote their products across multiple platforms.
"While there are many well-recognised impacts of gambling marketing on adults, our significant concern is that children are being caught in the crossfire of the extensive and pervasive marketing strategies that companies are using to either retain their existing customer base, grow their market share, or replace customers who no longer regularly gamble," she said in the Report.
"While there may be concerns about gambling companies targeting children, from a public health perspective, our primary focus should be on how children's exposure to multiple forms of gambling marketing across multiple media channels may play a role in positively shaping or influencing their gambling attitudes and future consumption intentions."
The final report from the APPG's inquiry can be accessed here.
Read more in The Guardian.
More information about Professor Samantha Thomas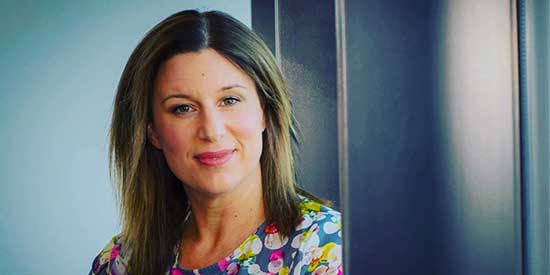 Key Fact
Deakin University's gambling expert Professor Samantha Thomas
---
Related News
New Institute unites health transformers
A consummate networker, Professor Anna Peeters, inaugural Director of the Institute for Healthcare Transformation, will work to unite stakeholders to achieve ambitious goals for Deakin's sixth Institute.