Get work-ready
Our work-integrated learning allows you to put your skills into practice while still under the supervision of qualified social work practitioners. These field education placements are conducted in a variety of communities and workplaces in metropolitan and regional settings, giving you the chance to work through a wide range of scenarios. You'll graduate ready to handle real-world situations with confidence.
Undergraduate
Undergraduate (your first degree)
An undergraduate degree is generally completed between two to four years, depending on the pattern of study and any recognition of prior learning you may have. Associate degrees, bachelor and bachelor with honours are all undergraduate degrees.
Postgraduate
Postgraduate (further study)
A postgraduate qualification can be undertaken by students who have already completed an undergraduate degree or possess significant, demonstrable work experience. Postgraduate courses include graduate certificates, graduate diplomas, masters and PhDs, as well as specialist programs for industry professionals.
Research
Higher Degrees by Research (supervised research)
Research degrees are research based master's or PhD programs that focus on a single area of expertise. They provide students the opportunity to carry out highly specialised research under expert supervision.
Career opportunities
There's high demand for social workers across a range of settings, with very strong job growth predicted for the period up until November 2026 in Australia.* Career paths in social work include:
careers counsellor
case manager
child and family counsellor
child protection officer
community development access officer
community development and education officer
disability support coordinator
diversity officer
drug and alcohol case manager
family relationship adviser
mental health coordinator
school counsellor
youth projects officer.
Graduate in demand with
9,300

new jobs by 2026
Be ready to help others and make a difference as a social worker. There's very strong projected growth of 23.2% for social work jobs over the next few years until November 2026*.
Who we work with
We've established strong links with industry and partnership organisations, and these links provide students the opportunity to gain practical experience in a broad range of practice areas. These partnerships also give you access to a host of guest lecturers, sharing a broad range of experiences and knowledge in the profession.
Accreditations
Deakin's courses in social work are accredited with the Australian Association of Social Workers (AASW). When you complete the course, you're eligible to apply for membership of AASW and can practise professionally throughout Australia.
Regional and Remote Entry Scheme
Do you want to boost your chances of getting into your dream degree? To help address workforce shortages in regional and remote areas, we offer an alternative entry pathway into the Bachelor of Social Work.
Being a social worker is about taking bold and innovative approaches to make a positive difference for the individuals and communities we partner with.
Professor Beth Crisp
Discipline leader for social work
Research with us
If you complete an honours year in the Bachelor of Social Work, it can open the door to further research opportunities. Whether you're interested in disability and chronic illness related research or would like to further look into issues regarding access to health care, we have a research supervisor for you at the Geelong Waterfront Campus.
Latest articles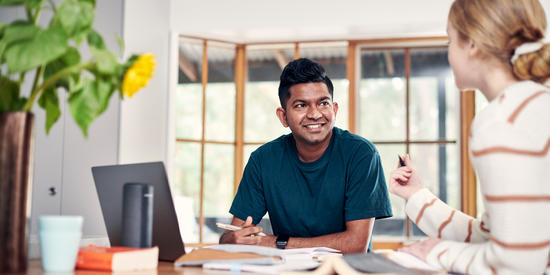 How to become a social worker and advocate for change
A degree in social work enables you to pursue a wide range of meaningful career paths and opens up a world of opportunity.
Footnotes
*Jobs and Skills Australia Employment Projections to 2026
Browse other disciplines within psychology and mental health
Choose an area that you're interested in and learn how Deakin's extensive range of study options and experiences can help turn your dreams into reality.
Browse other disciplines within health and community services
Choose an area that you're interested in and learn how Deakin's extensive range of study options and experiences can help turn your dreams into reality.