Get work-ready
Make the most of short and long-term workplace initiatives and placements within a field of your choice, thanks to our extensive industry connections – and develop transferable skills for your future career. You'll have access to the latest technology and facilities, giving you vital hands-on experience. Professional accreditation by the Australian Computer Society (ACS) means your degree is recognised in industry and highly regarded by employers.
Undergraduate
Undergraduate (your first degree)
An undergraduate degree is generally completed between two to four years, depending on the pattern of study and any recognition of prior learning you may have. Associate degrees, bachelor and bachelor with honours are all undergraduate degrees.
Research
Higher Degrees by Research (supervised research)
Research degrees are research based master's or PhD programs that focus on a single area of expertise. They provide students the opportunity to carry out highly specialised research under expert supervision.
Deakin punches well above its weight with computer science. Students access talented and passionate staff who apply innovative and engaging teaching practices.
Dr Tim Wilkin
Senior Lecturer, School of Information Technology
Career opportunities
Computer science offers an exciting future where you could find employment as an IT professional in any of Australia's 19 industry sectors, in roles such as:
software development
software engineering
computing systems architecture
data science and analytics
information security
new technology research
robotics development and applications
telecommunications.
As your experience develops, you'll be able to progress into positions such as technical lead, senior developer or project manager. With further studies, computer scientists are well positioned to take on senior management roles such Chief Information Officer or Chief Technology Officer.
Computer science at Deakin is ranked in the top 1% globally.* This rating highlights Deakin's world-class facilities, academic reputation, employer reputation and research impact.
Modern facilities with the latest technology
In our state-of-the-art facilities and fully equipped computer labs, you'll access the latest software and technologies n computing, robotics and cyber-physical systems. You'll also work with professional software products such as programming IDEs, games engines, VR and content development systems.
Explore our facilities
Discover Deakin's fully equipped computer labs and spaces, specialised equipment and technologies found in our IT facilities at our Melbourne Burwood Campus.
Study information technology at Deakin
Discover why our students love studying information technology at Deakin. From practice with state-of-the-art technology and facilities to hands-on experience, our students are prepared for IT roles in any industry.
Gain practical experience
Get an edge in the job market through hands-on experience with current technologies that are backed by sound training in fundamental concepts, models and methods. You'll be able to apply what you learn in a professional environment and develop crucial professional networks through a work placement or internship.
Accreditation
Most of our IT courses are accredited by the Australian Computer Society (ACS), ensuring a high quality of education and providing you with international recognition as an ICT industry professional, making you stand out to future employers.
We're here to support you through your journey at Deakin
If you're dreaming of an exciting and rewarding career in computer science, we'll help get you there.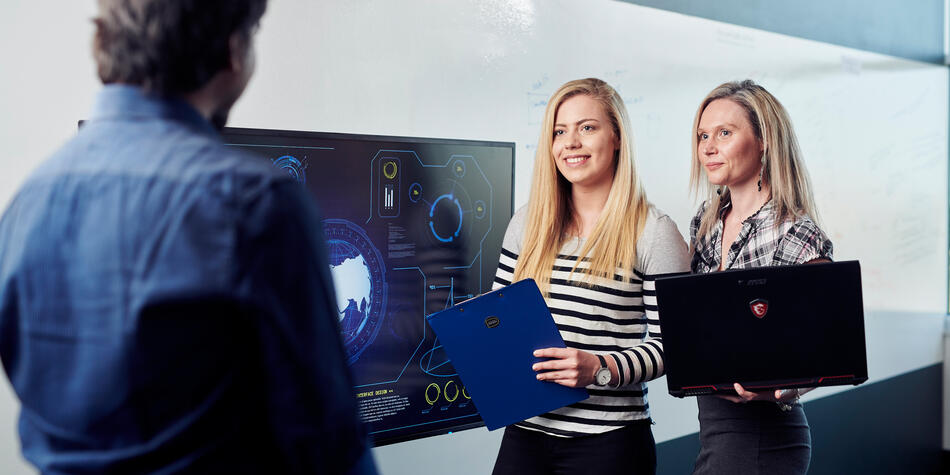 Why doing an internship in your computer science degree can set you up for graduate employment
Discover the benefits of doing an internship within Deakin's Bachelor of Computer Science and how it helps graduate employment opportunities.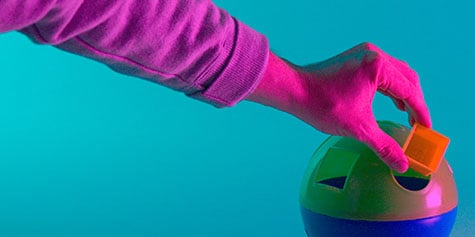 Essential guide to finding your place at uni
Set yourself up for success by following this essential guide to finding your place at uni.
Industry connections
We recognise the importance of maintaining strong industry links and being closely aligned with the IT industry. IT representatives from leading corporate industries and the government sector guide our curriculum and teaching programs, keeping our courses current and relevant to industry needs, which is key in a sector where change is constant.

Computer science students undertake industry-based or industry-driven projects, and have opportunities to develop entrepreneurial skills with industry partners through with industry partners through Deakin Spark, the Deakin Incubator Group and the Applied Artificial Intelligence Institute (A²I²). Deakin also hosts guest speakers from key industry partners on a regular basis, keeping you up to date with industry trends as well as providing important networking opportunities.
Research with us
The School of Information Technology aims to benefit society by generating new fundamental knowledge, training tomorrow's technology leaders and advancing industry technologies to maintain a competitive edge. Our research develops your skills, and with our expert staff supervising you, you'll be on the right path to a successful career.
Browse other disciplines within information technology and cyber security
Choose an area that you're interested in and learn how Deakin's extensive range of study options and experiences can help turn your dreams into reality.
Footnotes
*2022 Times Higher Education World University Rankings by Subject.