Get work-ready
You'll begin clinical placements from your first year of study, developing your knowledge under the supervision of experienced practitioners in a range of settings, including hospitals and private radiology clinics throughout Australia. You'll also have the chance to get hands-on in our medical imaging training unit while on campus. This combined experience will provide you with the skills needed to enter the medical imaging sector with confidence.
Undergraduate
Undergraduate (your first degree)
An undergraduate degree is generally completed between two to four years, depending on the pattern of study and any recognition of prior learning you may have. Associate degrees, bachelor and bachelor with honours are all undergraduate degrees.
Career opportunities
You can work in countries all over the world with medical imaging qualifications. To broaden your career opportunities, a range of elective studies will be offered in year four of the course, including advanced imaging, inter-professional education and practice management. Graduate ready to work as a skilled practitioner in radiology departments in hospitals, private radiology practice or health departments, working in the fields of:
computed tomography (CT)
digital vascular imaging
general radiography
general ultrasound (U/S)
magnetic resonance imaging (MRI).
Regional and Remote Entry Scheme
Do you want to boost your chances of getting into your dream degree? To help address workforce shortages in regional and remote areas, we offer an alternative entry pathway into the Bachelor of Medical Imaging.
Through Deakin you get the opportunity to practice learned skills in supervised clinical placements in medical imaging departments across Australia.
Saba Ansari
Senior Lecturer in Diagnostic Imaging (Clinical Studies and Clinical Practice)
World-class teaching experiences
Deakin's industry-shaped courses and practical, real-world approach to learning will prepare you to be adaptable across the jobs of the future.
World-class facilities
Get hands-on experience using imaging equipment in our medical imaging training environments, which replicate those found within professional practice. You'll master x-ray, mammography, CT, MRI and ultrasound techniques in a purpose built environment.
Industry partnerships
Our industry partnerships with medical imaging centres and research institutes ensure that our courses are relevant and responsive. Throughout your degree, you'll get invaluable experience working alongside medical professionals on clinical placements.
Accreditations
This course has been approved by the Medical Radiation Practice Board of Australia (MRPBA) and you will be eligible to register with the Australian Health Practitioner Regulation Agency (AHPRA) as a Medical Radiation Practitioner.
Hear from our students
Deakin University offers a unique four-year Bachelor of Medical Imaging at its Geelong Waurn Ponds Campus. Hear what student Dominic Collins has to say.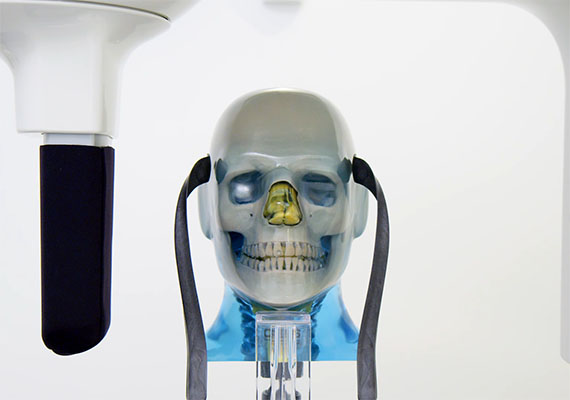 Medical Imaging at Deakin
Find out you can learn in our state-of-the-art radiography facilities and get practical experience with industry placements from your first year – giving your career a head start.
Research with us
Taking on a higher degree by research with us will see you collaborate with research partners nationally and internationally and use rapidly evolving medical imaging technology. You'll have access to insightful, expert supervisors, like Professor Paul Yielder who has an impressive international reputation.
We're here to support you through your journey at Deakin
If you're dreaming of an exciting and rewarding career in medical imaging, we'll help get you there.
Image, perfect: how to become a radiographer
Do you get a buzz working with the latest technology? Discover how a career in medical radiography might be for you, and how Deakin can help get you there.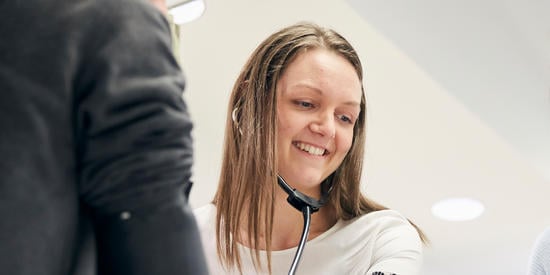 How Deakin's Indigenous Entry Stream opens up a world of opportunity
The Indigenous Entry Stream offers places to study the Bachelor of Vision Science/Master of Optometry, Bachelor of Medical Imaging or Doctor of Medicine.