Daily handful of nuts and seeds can help common chronic liver disease
Media release
11 October 2021
Eating a moderate amount of nuts and seeds each day could prevent non-alcoholic fatty liver disease (NAFLD), new research has found.
The disease, which occurs when fat builds up in the liver, affects between 20 and 30 per cent of the global population.
Lead researcher, Dr Elena George, from Deakin University's Institute for Physical Activity and Nutrition, said her study found that eating as little as 15g to 30g of nuts and seeds a day could reduce the likelihood of non-alcoholic fatty liver.
"For females, any amount of nut intake seems to provide a benefit, while for men there was only a benefit when they ate between 15g and 30g of nuts and seeds each day," Dr George said.
The study showed that in females there was a lower prevalence of NAFLD for those consuming less than 15g nuts and seeds per day (7 per cent lower prevalence); those consuming 15g and 30g per day (15 per cent lower prevalence) and those consuming more than 30g a day (14 per cent lower prevalence), when compared to females who didn't eat nuts and seeds.
In males, there was a 9 per cent lower prevalence of NAFLD in those consuming between 15g and 30g of nuts and seeds compared to male non-consumers of nuts and seeds. There were no significant differences for males consuming less than 15g or more than 30g of nuts and seeds.
The study is one of the first to support the potential benefits of eating moderate amounts of nuts and seeds for the prevention of NAFLD in a Western population.
The research team used a national representative database (NHANES) and included over 25,000 people aged 18 years and over. Different categories of nut and seed intake were examined based on dietary recommendations to determine whether these intakes actually led to a reduced prevalence of NAFLD.
Dr George said there were no effective medications to treat NAFLD. Instead, healthcare professionals rely on lifestyle modifications, such as diet, to manage the condition.
"Given there is no other way of treating the disease, understanding the benefits certain foods might have is really important," Dr George said.
"Nuts and seeds are rich food sources of unsaturated fatty acids, dietary fibre, minerals and antioxidant compounds which are associated with a decrease in inflammatory markers and increased antioxidant capacity," Dr George said.
"Eating a moderate amount of nuts and seeds daily may be a simple way to help prevent chronic liver disease, as well as provide other benefits that have already been established in science.
"These positive observational findings will inform future clinical trials looking at cause and effect, ultimately helping to form nut and seed recommendations."
Share this story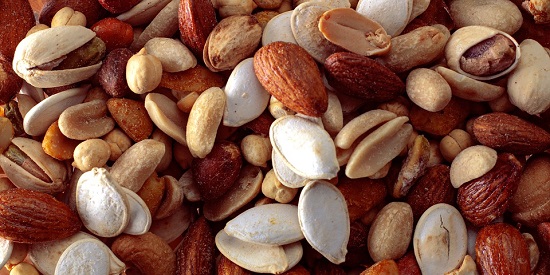 More like this
Media release
Faculty of Health, School of Exercise and Nutrition Sciences
Institute for Physical Activity and Nutrition (IPAN)