Deakin continues rise in world class research excellence and recognition
Media release
28 March 2019
Deakin has continued to improve the quality of its research in world terms, according to the latest Excellence in Research for Australia (ERA) report from the Australian Research Council.
The ratings from the State of Australian University Research 2018-2019: ERA National Report identify research excellence within Australia's higher education institutions, as compared against national and international benchmarks.
The ERA report showed 95 per cent of Deakin's broad research fields were assessed as "at", "above" or "well above" world standard.
The biggest improvement was in specific research sub-fields at the University, with 100 per cent of sub-fields now "at", "above" or "well above" world standard, and 79 per cent rated as "above" or better.
Medical and Health research at Deakin, in particular, received exceptional ERA recognition. Of the medical and health disciplines, 11 out of 12 achieved the top rating of "well above" world standard. Similarly, Psychology was rated as "well above" world standard across all of its assessed research fields.
Deputy Vice-Chancellor (Research) Professor Julie Owens said Deakin's success reflected a truly world class performance by a young university.
"This success reflects exceptional effort, commitment and teamwork across the medical and health disciplines, psychology and many others," Professor Owens said.
"Importantly, as well as publishing world-class research, our academics are making vital contributions to critical aspects of the nation's health and well-being – from infant and child health, to nutrition, physical activity, infectious diseases, social and mental health, to disability, ageing and chronic illness.
"In addition to our health and medical research, it is encouraging to be acknowledged for world-leading research across such a wide range of disciplines, from frontier materials and nanotechnology to environmental science.
"The ERA results are also independent validation of the high quality and significance of the research conducted by our academics. Deakin is proud of this confirmation. It reflects high standards, outstanding commitment and collaboration, as well as our research teams' knowledge in advancing global understanding in these areas.
"I am confident that Deakin's progress as reflected in these ERA results will gain further momentum as our impact grows and we attract more world class researchers and innovative industry partners."
Professor Owens added the strongly rated disciplines align closely with the research undertaken in Deakin's Research Institutes and Strategic Research Centres, groups that have benefited from significant institutional support over the past six or more years.
Deakin's ERA ratings above world standard within each Deakin theme:
Key Deakin ERA results are summarised below within the four research themes that reflect the University's focus on making a difference to the communities that we serve.
Well above world standard (5): Clinical Sciences; Human Movement and Sports Science; Medical Microbiology; Neurosciences; Nursing; Nutrition and Dietetics; Paediatrics and Reproductive Medicine; Pharmacology and Pharmaceutical Sciences; Medical Physiology; Public Health and Health Services; Psychology; and Other Psychology and Cognitive Sciences.
Well above world standard (5): Electrical and Electronic Engineering; Manufacturing Engineering; Materials Engineering; Nanotechnology; Analytical Chemistry; Macromolecular and Materials Chemistry; and Physical Chemistry.
Above world standard (4): Mechanical Engineering; Artificial Intelligence and Image Processing; and Distributed Computing.
Well above world standard (5): Environmental Science and Management; Ecology; Evolutionary Biology; and Zoology.
Above world standard (4): Biochemistry and Cell Biology; and Fisheries Sciences.
Above World Standard (4): Education Systems; Specialist Studies In Education; Economic Theory; and Econometrics; Accounting, Auditing and Accountability; Banking, Finance and Investment; Business and Management; Marketing; Sociology; Communication and Media Studies; Curatorial and Related Studies; and Philosophy.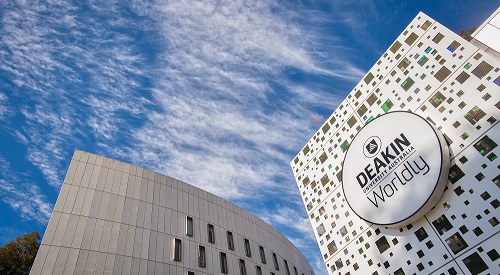 More like this
Media release