New web-based app aims to boost veggie intake in young adults
Media release
09 August 2023
Young adults living in rural areas are not eating enough vegetables, but researchers are hoping technology might remove some of the barriers they face eating the recommended five serves a day.
A team from Deakin University's Institute for Physical Activity and Nutrition (IPAN) and Deakin Rural Health is looking for young people living in rural Victoria to test a web-based app called Veg4Me that aims to boost daily intake of vegetables.
Veg4Me has been co-designed with young adults, local government, and a peak health organisation and offers a range of features to encourage young adults to eat more vegetables.
Two versions of the app have been created - one provides information that is personalised to individual preferences and the other version is non-personalised. Participants will be randomly allocated either version when they register.
Young adults with access to the personalised Veg4Me will receive recipes tailored to their dietary preferences, an interactive food environment map centred on their local government area, a goal setting portal, a weekly newsletter and healthy eating tips.
IPAN's Dr Katherine Livingstone is leading the Heart Foundation funded study and said around one in twenty rural Australian adults aged 18 to 35 years don't eat enough vegetables.
"That could have a serious impact on their health and wellbeing both now and in the long-term," Dr Katherine Livingstone said.
"Vegetables are important for physical and mental health, including reducing risk factors for heart disease, anxiety and depression."
The study is open to young adults aged from 18 to 35 years living in the Loddon Campaspe region and Colac Otway Shire who will be asked to use the app for 12 weeks.
Senior Research Fellow at Deakin Rural Health and Director of Research at Colac Area Health, Dr Laura Alston, said rates of early death from heart disease were higher than the national average in most Loddon Campaspe and Colac Otway areas.
"We are really keen for young people in these communities to take part in this study so that we get their feedback on the Veg4Me web app," Dr Alston said.
"In addition to improving their health by eating more vegetables each day, participants who complete the study will also receive a $75 supermarket voucher for taking part."
Learn more and register at veg4me.deakin.edu.au.
Share this story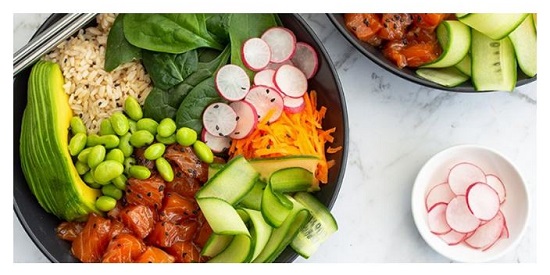 More like this
Media release
Faculty of Health, School of Exercise and Nutrition Sciences, School of Medicine
Institute for Physical Activity and Nutrition (IPAN)