Potential tennis players union could have huge impact: Deakin expert
Media release
17 January 2019
From winnings redistribution to rescheduling the Australian Open to a cooler month for safety reasons, the creation of the rumoured professional tennis players union could have a huge impact on the future of the sport, according to a Deakin expert.
Deakin Business School Sports Management Lecturer Dr Michael Naraine said, while some players were trying to downplay union rumours, it was obvious that athletes were starting to realise and embrace their own power and autonomy.
"Athletes have more power now than they ever have in the history of sport, thanks to marketing opportunities and their increased reach and bargaining power through social media," Dr Naraine said.
"But in tennis there continues to be large pay discrepancies between tournament winners and those athletes who participate in just a few games or early rounds. This same issue shows up in sports such as boxing and MMA.
"I don't think the players are going to unionise and walk off the court tomorrow, but once we see some of the elders who are the beneficiaries of the current system retiring, then the mid-tier and emerging players will become the gatekeepers and they could be more willing to unionise and share the pot."
Dr Naraine said unionised players could separate themselves from organisations such as the Association of Tennis Professionals (ATA) and Women's Tennis Association (WTA), driving their own collective bargaining and power sharing agreements that could also filter down to issues such as on-court safety.
"The impact on tennis could be huge," he said.
"If tennis players were able to unionise and speak with one voice, they could have much more power to influence issues such as athlete safety and heat management.
"When we currently have tennis players collapsing and temperatures getting hotter and hotter with each passing year, it's quite possible that at some point in the future the Australian Open could be moved up in the tennis calendar."
German player Andrea Petkovic collapsed twice and was forced to withdraw from her Australian Open match this week due to heat-related illness, while British player Heather Watson also cited heat concerns and dizziness following her first round loss.
Dr Naraine said a players union could also impact the ability of smaller tournaments such as the Brisbane Open to draw marquee players.
"Currently many of the smaller tournaments provide individual financial incentives to bring in top-tier players, but that sort of system could need to be revised if there was a group push from players calling for fairer pay deals," he said.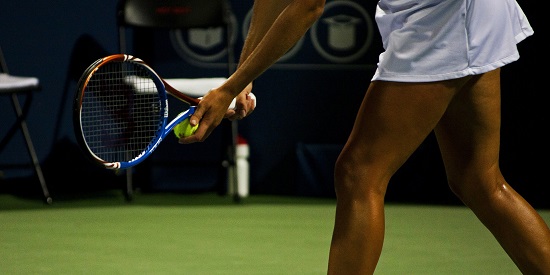 More like this
Media release
Deakin Business School, Faculty of Business and Law