Don't miss our upcoming webinar series
Realise your full potential when you choose to study at Deakin. With a postgraduate degree, you get the flexible study options and support services to help you succeed. If you're looking for real professional development, not just a qualification, our postgraduate courses set you up for a confident transition into your dream position.
On-demand webinars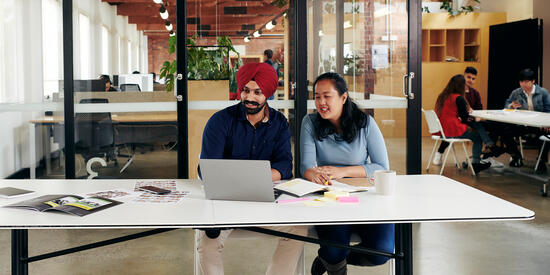 How to apply
Join our on-demand how to apply information webinar to get the best application tips and advice from our experts.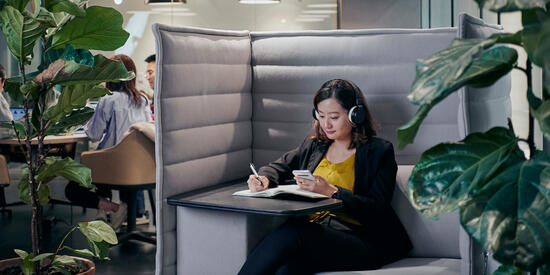 Study online
Get an inside look at what it's like to study on Deakin's premium online learning platform and feel confident about your options.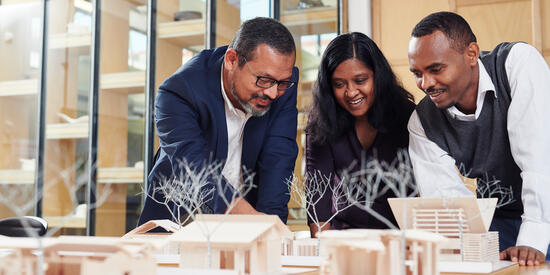 Higher degrees by research
Learn more about our research degrees and how you can be the driving force behind research breakthroughs in your area of interest.
Past webinars
Missed one of our webinars? You can play our past webinars and learn more about postgraduate study at Deakin.
Counselling
Learn how our postgraduate counselling courses can help you take the next step in your career, while equipping you to support the mental health of individuals.
Cyber security
Advance your career as a cyber security professional with the specialised skills to investigate and combat cybercrime and learn why cyber security professionals are in high demand.
Nutrition and dietetics
Explore how our range of evidence-based postgraduate courses will help you secure your future in food and nutrition.
Psychology
Explore how our range of first-class study options will further your career in psychology. Don't miss this opportunity to hear from course experts and to have your questions answered.
Sport science and exercise physiology
Discover how study at the world's #1 ranked sport science school will catapult your future in sport. You might also be interested in sport management.
Health on-demand webinars
Browse our postgraduate on-demand webinars on health, disability and inclusion, social work and child play therapy. Hear from our experts and get the information you need to select the perfect postgraduate course for you and your career
Deakin's online learning platform is user-friendly and easy to navigate. There are a lot of resources and software available and online library support is quick and reliable, they are always there to help.
Aayushree Kharel
Master of Biotechnology and Bioinformatics
What can postgraduate and honours study do for you?
Stand out from the pack with professional accreditation

Many of our courses are industry accredited, which means future employers, professional associations and universities around the world will recognise your qualification. Professional accreditation doesn't just give you a competitive edge. It's a way of showing employers your degree was designed to meet industry needs.

Graduate with practical experience

Theory is important. But what's even more valuable is applying what you learn in real-world contexts. Our courses are enriched with practical experiences, like industry placements and interactive learning in world-class facilities. Learn by doing, feel more confident each day and be prepared for every challenge your future role throws at you.

Benefit from industry connections

When you study with us, you gain access to a world of study and employment opportunities through our industry partners. You could be mixing with the brightest minds in your field at an industry event, or making a great first impression in a sought-after internship position. Take advantage of these connections to grow your professional network and get a foot in the door of your dream job.
Get in touch with our team
Our future student advisers are available to speak to you one-on-one about your course and career options, scholarships and pathways into Deakin.