Tools for a sustainable future
Gain an understanding of the interconnectedness of human and planetary health, why it is critically important for the health of humans and the environment, and how to work toward sustainable health outcomes that benefit both.
Start date

29 Nov 21

Duration

6 weeks

Study mode

Online

Investment

$1250 (inc. GST)
Job skills outcome
After completion of the course, you will be able to apply these skills immediately in your workplace.
Analyse the challenges of climate change and environmental degradation for human health.
Analyse the opportunities for integrating human and planetary health in health promotion initiatives.
Develop and apply models for promoting health and addressing threats to the environment.
Analyse needs, identify stakeholders and generate potential strategies to achieve sustainable ecological health outcomes.
Propose and justify an evidence-based initiative addressing a priority health issue using an ecological health approach.
Reshaping university education
An innovative learning structure delivered by a leading university. With more than 40 years' experience in distance and online education, we're proud to be adding this unique study format to our repertoire and providing more choice for your learning experience.
Co-designed with industry
Together with industry, we've designed a short course where you'll gain skills that you can apply immediately in your workplace.
Meet the experts
Dr Rebecca Patrick is Course Director, Master of Health and Human Services Management, and Director, Sustainable Health Network at Deakin University.

Sue Noy is a Sessional Academic, Research Fellow and Member of the Health Nature Sustainability Research Group at Deakin's Faculty of Health.

Teresa Capetola is Course Director, Master of Health Promotion and Lecturer, School of Health and Social Development at Deakin's Faculty of Health. Teresa is Co-President of the Australian Health Promotion Association.

Jo Brown is Manager Health and Wellbeing at Southern Grampians and Glenelg Primary Care Partnership (SGGPCP), with a work focus on health promotion and climate change.

Georgia Langmaid is Planetary Health Project Officer at enliven Victoria, a health promoting charity that aims to improve health and social wellbeing for vulnerable groups.

Aileen Thoms is the Director of Primary Health and Innovation at the Kooweerup Regional Health Service, a public hospital caring for the health and wellbeing of local residents.
You'll also meet a panel of Deakin experts who will share their perspectives on sustainability: Janine McBurnie (environmental management), Tom Keel (built environment) and Teresa Capetola (health promotion).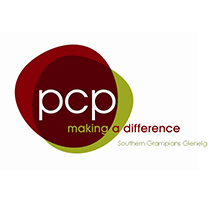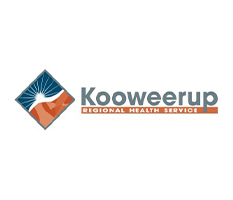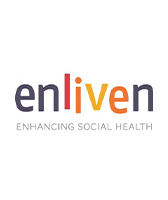 Course overview
How you'll learn
Go at your own pace with support from your educator and fellow learners during online learning activities and discussions. Complete your course within 6 weeks, including the assessment, or take extra time and use the regular assessment submission windows to complete within 20–26 weeks of your enrolment.
What you'll learn
During the short course you'll:
learn about the relationship between human health and the environment, and the challenges and opportunities for promotion
identify the principles for healthy, just and sustainable communities, including sustainable health paradigms and global mandates
explore systems thinking and health, looking at interdisciplinary collaborations, and environment and social justice
study the approaches to promoting human health and health of the environment, with a focus on the global food system and climate change
learn to lead, design, plan and evaluate co-benefit initiatives using systems thinking tools and approaches.
How you're assessed
Your assessment has two parts: first, a written report making a case for action on a health problem in a setting relevant to your practice. Second, a video presentation reflecting on your learning (total assessment equivalent 2500 words).
Entry requirements
To be successful we recommend you are proficient in English and have a minimum of an undergraduate degree in a related field or significant work experience.
Stackable or standalone short course
Complete one stackable short course as a standalone credential or stack multiple related short courses and build towards a full postgraduate degree at Deakin.
Change Tools

Stackable short course

This short course builds your knowledge, practical skills and use of tools to manage or lead workplace change.

Innovation and Organisational Change

Stackable short course

This short course enables you to diagnose the need for organisational change and to develop a change program using a business plan for strategic change management, communication and validation.

Work and Wellbeing

Stackable short course

Investing in employee wellbeing? This short course covers the leadership essentials for fostering thriving teams and organisations.
Master of Health and Human Services Management

Postgraduate degree*

Build the leadership, managerial and analytical skills to influence positive change in healthcare with this course.

Master of Public Health

Postgraduate degree*

Learn evidence-based action that drives positive change across health systems, using the latest research to form strategies that tackle global health issues.

Master of Health Promotion

Postgraduate degree*

This course gives you the skills and platform to create healthy social and ecological environments for whole populations.

Master of Sustainability

Postgraduate degree*

Develop advanced knowledge in environmental management or sustainable regional development for a career addressing important sustainability issues.
It takes five minutes to register your details and sign up for a short course. Enrol today and get the skills you need to take your career further, faster.
Contact us
Talk to us
We're here to help. Our friendly advisers are available to speak to you one-on-one.
Call now
Call now
Chat online
Need more information right now? Chat with one of our expert study advisers online.
Ask a question
If you have a question about this course, submit your details and we'll be in touch.
Footnotes
*Subject to successful completion of the short course and meeting Deakin's award course admission and selection requirements, including English language proficiency requirements. Complete a maximum of two of these stackable short courses (earning 1 Deakin credit point) for a related degree.