Tailor your degree to suit your interests and career aspirations
Study a course shaped by world-class health research and teachers
Flexible online study options available
Key facts
1 - 2 years full-time or part-time equivalent, depending on your recognition for prior learning.
Key dates
Direct applications to Deakin for Trimester 2 2020 close 5 July 2020
Direct applications to Deakin for Trimester 3 2020 close 1 November 2020

Current Deakin Students
To access your official course details for the year you started your degree, please visit the handbook
Course information
Deakin's Master of Public Health will help you develop an understanding of global public health challenges. You will learn strategies and practical techniques to take action on these challenges, prevent diseases and promote the conditions that optimise population health. Many students enrol in this program to progress in their current roles or to obtain senior positions. The course is ideal for both clinical and non-clinical health professionals, as well as graduates from a wide range of other fields who are looking for 'bigger picture' approaches to enhancing the health of individuals, communities and populations. Are you interested in developing health-promoting environments, identifying public health priorities, generating initiatives for policy and action, and developing interventions that ensure equity in the health system? Then Deakin's MPH is for you.
The degree's flexible structure (half core and half electives) allows you to tailor your degree to suit your own interests and career aspirations. You can choose your electives from the many units offered across one or more pathways to build your public health skill set.
As a Master of Public Health student, you will also receive free student membership with the Public Health Association of Australia (PHAA) throughout your degree. You can then join the PHAA as an individual member once you graduate.
Read More
Course structure
To complete the Master of Public Health students must attain 16 credit points.
The course comprises 8 core units (these are compulsory) and 8 elective units. Recognition of Prior Learning can be granted depending on previous studies and professional experience.
All core units will be offered in both campus and online (Cloud) mode
The majority of electives will be offered in both campus and online (Cloud) mode.
Other electives outside the list below may be approved on an individual basis. Course Director approval is required.
Some units may be offered in block mode.
All commencing Faculty of Health Undergraduate and Postgraduate course work students are required to complete HAI010 Academic Integrity in their first trimester of study (0 credit point compulsory unit).
Students are required to meet the University's academic progress and conduct requirements. Click here for more information.
Core units
Students commencing prior to 2015 should refer to the H747 Master of Public Health course handbook entry.
All students must complete the following core units and one zero credit point unit:
Electives
Students must also choose 8 electives.
These may be chosen from within or across the fields of study listed.
Students interested in pursuing a research focus should undertake a Minor or Major Project in place of some of these electives.
If undertaking a Minor Project (worth 2 credit points) students complete HSH731, HSH732 and 6 of the electives below.
If undertaking a Major Project (worth 4 credit points) students complete HSH733, HSH734 and 4 of the electives below.
Electives
Public Health Practice
Health Promotion
* Limited places in this unit are allocated based on an interview process and academic merit.
Health Economics and Management
Applied Research

Public Health Nutrition

Humanitarian Assistance
Disability and Inclusion
Other electives outside this list may be approved on an individual basis. Course Director approval is required.
Key information
Award granted
Master of Public Health
Level
Higher Degree Coursework (Masters and Doctorates)
Approval status
This course is approved by the University under the Higher Education Standards Framework.
Australian Qualifications Framework (AQF) recognition
The award conferred upon completion is recognised in the Australian Qualifications Framework at Level 9.
Campuses by intake
Campus availability varies per trimester. This means that a course offered in Trimester 1 may not be offered in the same location for Trimester 2 or 3. Read more to learn where this course will be offered throughout the year.
Trimester 1 - March
Start date: March
Available at:

Burwood (Melbourne)
Cloud Campus
Trimester 2 - July
Start date: July
Available at:

Burwood (Melbourne)
Cloud Campus
Trimester 3 - November
Start date: November
Available at:

Burwood (Melbourne)
Cloud campus
Aboriginal and Torres Strait Islander students can apply directly through the NIKERI Institute.
Additional course information
There is an alternative exit point available from H757 Master of Public Health:
Domestic students enrolled in this postgraduate coursework program may be eligible for student income support through Youth Allowance and Austudy.
Further information can be found at Deakin University's Fees website.
Course duration - additional information
Course duration may be affected by delays in completing course requirements, such as accessing or completing work placements.
Workload
As a student in the Faculty of Health you can expect to participate in a range of teaching activities each week. This could include classes, seminars, practicals and online interaction. You can refer to the individual unit details in the course structure for more information. You will also need to study and complete assessment tasks in your own time.
Participation requirements
Elective units involving internships or collaborative research and work based training arrangements can occur at any time including during standard holiday breaks listed
here
Work experience
Many units incorporate work-integrated learning activities Internships and collaborative research and work based training arrangements are also available for eligible students with a Weighted Average Mark (WAM) of 70+. Limited places are allocated based on academic merit.
Need help?
Ask a question about studying a at Deakin
Entry information
Deakin University offers admission to postgraduate courses through a number of Admission categories.
All applicants must meet the minimum English language requirements.
Please note that meeting the minimum admission requirements does not guarantee selection, which is based on merit, likelihood of success and availability of places in the course.
For more information on the Admission Criteria and Selection (Higher Education Courses) Policy visit the Deakin Policy Library
Entry will be based on performance in:
a Bachelor degree or higher in any discipline
OR
evidence of academic capability judged to be equivalent
Recognition of prior learning
The University aims to provide students with as much credit as possible for approved prior study or informal learning which exceeds the normal entrance requirements for the course and is within the constraints of the course regulations. Students are required to complete a minimum of one-third of the course at Deakin University, or four credit points, whichever is the greater. In the case of certificates, including graduate certificates, a minimum of two credit points within the course must be completed at Deakin.

You can also refer to the Recognition of Prior Learning System which outlines the credit that may be granted towards a Deakin University degree and how to apply for credit.
Fee information
Estimated tuition fee - full-fee paying place
Estimated tuition fee - (CSP)?
Not applicable
The available fee places for this course are detailed above.
Tuition fees are determined by your enrolment:
If you are offered a full fee paying place, your tuition fees are calculated based on your course.
If you are offered a Commonwealth supported place, your tuition fees are calculated depending on the units you choose. Not all courses at Deakin have Commonwealth supported places available.
The 'Estimated tuition fee' is provided as a guide only based on a typical enrolment of students completing the first year of this course. The cost will vary depending on the units you choose, your study load, the length of your course and any approved Recognition of Prior Learning.
* One year full-time study load is typically represented by eight credit points of study. Each unit you enrol in has a credit point value. The 'Estimated tuition fee' is calculated by adding together 8 credit points of a typical combination of units for your course.
You can find the credit point value of each unit under the Unit Description by searching for the unit in the Handbook.
Learn more about fees and available payment options.
FEE-HELP calculator
What is FEE-HELP?
FEE-HELP loans cover up to 100% of tuition fees for eligible students. By taking out a FEE-HELP loan, the government pays your tuition fees directly to Deakin, and the balance is repaid from your employment income - but only once you're earning over $45,881.
Please note: fees shown by the calculator are indicative only and based on 2020 rates. Actual fees may vary. We advise confirming fees with Prospective Student Enquiries prior to enrolment.
Estimate your FEE-HELP repayments
FEE-HELP payments
per pay-cycle
`
Take-home pay
after FEE-HELP and tax
per pay-cycle
Your estimated FEE-HELP repayments
$*

is the 2020 estimated tuition fee for a

Master of Public Health

(

16

credit points) at Deakin
is the annual FEE-HELP payment, based on your current salary
of your current salary be spent on FEE-HELP
*Disclaimer
Deakin University (Deakin):
gives no warranty and accepts no responsibility for the currency, accuracy or the completeness of the information provided;
advises users that no reliance should be placed upon on the information provided, and;
instructs users that they should confirm the actual course fee with Prospective Student Enquiries prior to enrolment.
This tool provides indicative information about the fees that will be payable in respect of courses and subjects offered to prospective students domiciled in Australia during the periods indicated.
Please note that the fees shown by the calculator are indicative only and actual fees may vary. Users are advised to confirm the actual course fee with Prospective Student Enquiries prior to enrolment.
The estimated course fee is based on the tuition fee costs applicable to a domestic full time student commencing the course in Trimester 1 and studying full time for the duration of the course but:
does not include non-tuition costs that may apply, such as Student Services and Amenities Fees (SSAF);
does not take into account any scholarships or bursaries awarded to the student (including the 15% Deakin Alumni Postgraduate Course Fee Bursary);
assumes the maximum number of units that need to be successfully completed. Actual number completed may be reduced if Recognition of Prior Learning is granted;
assumes that no exceptional, or non-typical, circumstances apply to the proposed course of study;
assumes that the options that the user selects are appropriate for the course of study that they intend to undertake;
where fees are estimated for future years those fee will be subject to annual increases in accordance with increases in the cost of course delivery.
Scholarship options
A Deakin scholarship might change your life. If you've got something special to offer Deakin – or you just need the financial help to get you here – we may have a scholarship opportunity for you.
Postgraduate bursary
If you're a Deakin alumnus commencing a postgraduate award course, you may be eligible to receive a 15% reduction per unit on your enrolment fees. Your Immediate Family Members may also be eligible to apply for this bursary.
Entry pathways
Pathways are offered in six areas:
applied research
health promotion
public health practice
health economics and management
environments for health
public health nutrition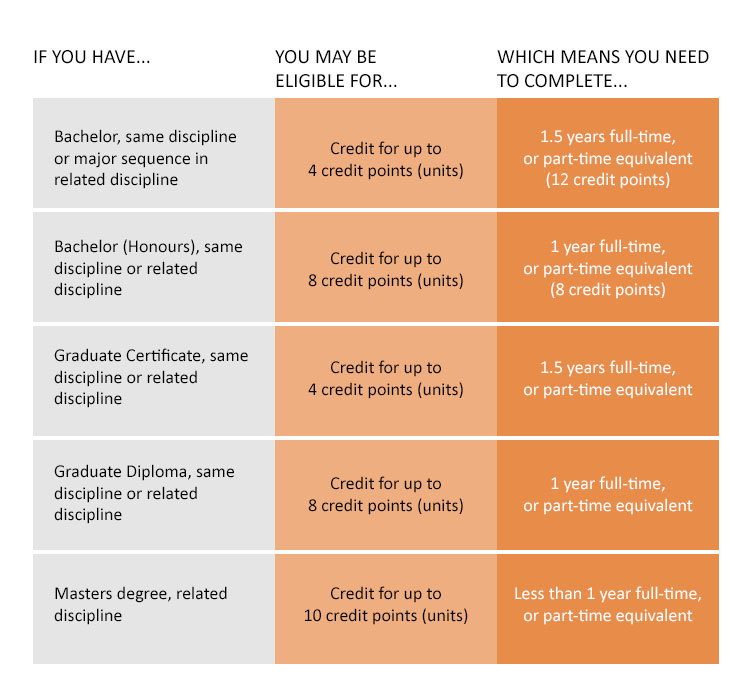 Tap image to expand
A 'same discipline' award for this course is in public health, a 'related discipline' award for this course is health sciences, health promotion, health and human services management or other related field.
Frequently asked questions
What are the key study start dates?
How much does it cost to study at Deakin?
Can I speak to someone in person about my study options?
Am I eligible for a scholarship with this course?
Can I claim recognition of prior learning (RPL) for this course?
Career outcomes
Public Health practitioners work in international organisations such as the WHO, UNDP and UNICEF; the non-government sector (e.g. organisations focussed on cancer, tobacco, drugs, reproductive health, obesity, food security, violence, HIV); the government sector; local councils, and other diverse settings. The MPH also provides the opportunity to pursue a PhD and a career in academia.
Professional recognition
Not applicable
Course learning outcomes
Deakin's graduate learning outcomes describe the knowledge and capabilities graduates can demonstrate at the completion of their course. These outcomes mean that regardless of the Deakin course you undertake, you can rest assured your degree will teach you the skills and professional attributes that employers value. They'll set you up to learn and work effectively in the future.
| | |
| --- | --- |
| Graduate Learning Outcomes | Course Learning Outcomes |
| Discipline Specific knowledge and capabilities | Apply advanced and integrated knowledge of public health theory, policy, surveillance, disease control and prevention, research principles, and recent public health developments in Australia and globally to practice and scholarship. |
| Communication | Demonstrate communication skills to justify theoretical propositions, issues and influences on public health in an effective and coherent manner to specialist and non-specialist audiences. |
| Digital Literacy | Demonstrate digital literacies in public health practice and scholarship to interpret and transmit knowledge, skills and ideas to specialist and non-specialist audiences. |
| Critical thinking | Critically evaluate a range of complex public health evidence, theory and solutions at an abstract level. |
| Problem Solving | Using appropriate analytical and research methods, develop and evaluate strategies to prevent disease and injury and protect and improve health. |
| Self-management | Demonstrate effective self-management skills, autonomy and accountability that contribute to the development of lifelong learning in public health. |
| Teamwork | Apply teamwork, leadership and management skills and principles to work effectively in a team environment and with others from a range of disciplines and backgrounds. |
| Global Citizenship | Apply ethically appropriate research and practice skills to the appraisal of public health related issues and generate appropriate and culturally sensitive responses. |
* Application close dates vary. Some courses have limited places, apply early to avoid missing out.
Still haven't found what you are looking for?