Gallery Closed
The Deakin University Art Gallery will close at 4 pm Thursday 27 May and reopen at 10 am on Friday 4 June, in line with the Victorian Government announcement.
2021 Deakin University Contemporary Small Sculpture Award
The Deakin University Contemporary Small Sculpture Award exhibition will be held from 9 September–16 October 2021. Entries will open in May.
For more information, please email smallsculpture@deakin.edu.au. If you have entered the award previously you will automatically receive an email with information for 2021. The award has a prize of $10,000 and $1000 for the People's Choice Winner.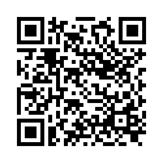 Current exhibition
Grounded in Flux
14 April to 11 June 2021
Deakin University Art Gallery, Building FA, Melbourne Burwood Campus
New gallery hours: Tuesday–Friday 10am–12.30pm, 1.30–4pm. Free entry.
Held in collaboration with Deakin University Art Gallery, Grounded in Flux is a reflexive exhibition of the NIKERI Institute that celebrates the research strengths and community engagement of this important Deakin Institution. NIKERI (National Indigenous Knowledges, Education, Research and Innovation Institute) grew from the 33 year legacy of IKE (Institute of Koorie Education) and continues to be a leader in the teaching of Aboriginal and Torres Strait Islander People through Deakin's unique community-based learning model. Grounded in Flux includes a celebration of 'Sovereign Threads' drawn from the unique collection of Gary Foley, video installations celebrating the Institute, and a sandpit installation by Dr Tyson Yunkaporta.
Curated by Kiri Wicks, Rebecca Gerrett-Magee and Leanne Willis.
Ms Kiri Wicks and Dr Jenny Murray Jones, "Connected to Country, a discussion with community", © image supplied by the artists.
Public and education programs
Public programs at the Deakin University Art Gallery include floor talks, panel presentations and seminars. We also offer education programs for community groups. These include guided exhibition and collection tours, behind-the-scenes industry context presentations and hands-on workshops.
Our Collection
The Deakin University Art Collection is made up of more than 2000 artworks, the majority of which are displayed across all campuses.
The extensive collection includes paintings, prints, drawings, ceramics, artist's books, photographs and sculpture. Most works are contemporary in nature and represent art of excellence by leading Australian artists, current Deakin students and alumni.
A selection of important works in the Deakin University Art Collection are those by artists Gordon Bennett, George Baldessin, Arthur Boyd, Stephen Bram, Vicki Couzens, Mikala Dwyer, Emily Floyd, Sam Fullbrook, Sally Gabori, Minna Gilligan, Simyrn Gill, Elizabeth Gower, Inge King, Robert Klippel, Sidney Nolan, Lin Onus, John Olsen, Robert Rooney, Mike Parr, Kerrie Poliness, Mick Tjapaltjarri, Jenny Watson, Ron Robertson-Swann and Fred Williams among many others.
Maintaining and developing the collection demonstrates the University's interest in the study, patronage and advancement of the visual arts in Australia. The collection reflects the cultural aspirations of Deakin University and its strategic goals of Learning, Ideas, Value and Experience.
We're always happy to talk to you about how to donate artwork. We consider donations from artists and collectors as direct donations or through the Australian Government Cultural Gifts Program.
Please contact the Art Collection and Galleries Unit for more information.
Handling of personal information of artists
This statement outlines how Deakin University handles the personal information of artists whose works are held by the Deakin University Art Gallery.
Purpose of Collection
Deakin University collects an artist's personal information for the primary purposes of acquisition of an art work, management and maintenance of the University's art collection and for the purposes of exhibiting, interpreting and promoting the art work, the artist and the Art Collection.
Means of Collection
Deakin may collect personal information from the artist directly during interactions with Deakin staff, most often staff of the Art Collection and Galleries Unit. Deakin may also collect personal information from third parties (e.g. artists' agents, owners of art work, other gallery owners) or publicly available print or online resources.
Use and Disclosure
An artist's personal information may be used by the Art Collection and Galleries Unit in the preparation of interpretive materials, and catalogues and promotional materials, all of which may be in print or online format. For these purposes, an artist's personal information may also be used by other operational units of Deakin (e.g. its Marketing Division)
Management of Personal Information
Deakin University manages personal information it holds, including requests by individuals for access to their personal information, in accordance with the Privacy and Data Protection Act 2014 (Vic). Individuals have a right to gain access to their personal information held by the University. Information about Deakin's privacy practices is available at http://www.deakin.edu.au/footer/privacy. Further information about privacy at Deakin may be obtained by contacting the Privacy Officer at (03) 5227 8524 or at privacy@deakin.edu.au
Contact details
Visit us
Building FA
Holland Avenue (off Burwood Highway)
Burwood, VIC
Tuesday–Friday*
10am–12.30pm and 1.30–4pm
*During exhibitions only, closed public holidays.
Follow us
Facebook
@ArtDeakin
Twitter
@ArtDeakin
Instagram
@deakinartgallery