Deakin in South Asia
Established in 1994, Deakin's New Delhi office marked the start of a strong and rewarding partnership. Breaking new ground as the world's first foreign university to open an office in India, Deakin has since championed high-level initiatives including research opportunities, collaborative centres, international conferences, seminars and thematic workshops.
After 28 years of effort and innovation, Deakin is still the most engaged Australian university in India, working across education, training and development, research, industry engagement, recruitment and academic partnerships.
Deakin has developed strong links with premier industry bodies like the Federation of Indian Chamber of Commerce and Industry, Confederation of Indian Industries, National HRD Network and many more.
In 2018, the pioneering work in India of Deakin's South Asia office was recognised by the India Australia Business & Community Awards (IABCA), which presented the award for Business Leader of Professional of the Year to Ms Ravneet Pawha, CEO (South Asia) & Deputy Vice President (Global Engagement).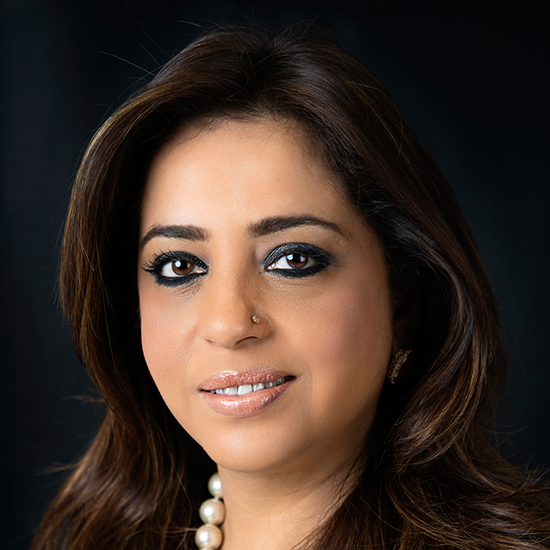 Ravneet Pawha

Deputy Vice President (Global Engagement) and CEO (South Asia)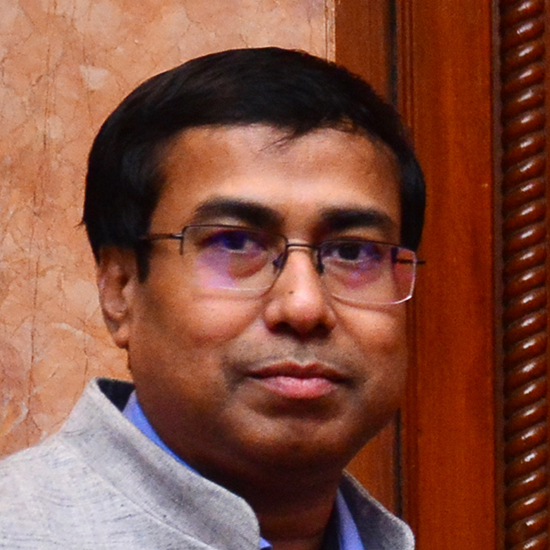 David Das

Associate Director (South Asia)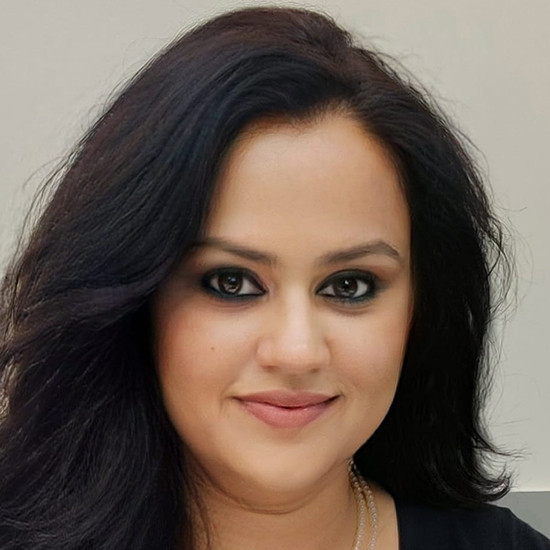 Priyanka Singh

Regional Head - Business Development (South Asia)
Research partnerships
Deakin boasts very strong partnerships with IITM, IITH, IITG, other institutions of eminence and top corporates. Deakin has two models of research engagement:
Joint Doctoral Programs, which are suited for academic collaborations; and
Deakin India Research Initiative – popularly known as (DIRI) – which was uniquely devised for our industry partners. Under this model, research projects are identified with the Indian partner and PhD candidates are enrolled with Deakin University. The research program is hosted in the premises of the partner company/institute. The projects are in varied areas including health, engineering, nanotechnology, biotechnology, social science, sports, management, political sciences, advanced material, manufacturing and information technology, among others.
DIRI operates out of Deakin's New Delhi office and is responsible for supporting Collaborative Research Programs and Higher Degrees by Research for students largely based out of India and jointly supervised by an Australian supervisor (from Deakin) and an Indian supervisor.
TERI-Deakin Nanobiotechnology Centre
The TERI-Deakin Nanobiotechnology Centre (TDNBC) was established in 2010 by TERI's Biotechnology and Bioresources Division in collaboration with Deakin University. The Prime Ministers of the two countries inaugurated the centre as a symbol of Australia-India partnership to address current and future challenges related to food, agriculture and environment. It brings together the complimentary expertise of TERI in agriculture, biotechnology, green energy, bioremediation and nanotechnology and Deakin's expertise in material, chemical and physical sciences. Jointly supported by both organisations, the Centre aims to take global space through the nanobiotechnology interventions in sustainable agriculture, environment and energy by employing or developing multidisciplinary approaches, tools and technologies.
Centre of Excellence
Deakin-IIT Madras-IIT Hyderabad Centre of Excellence in Advanced Materials and Manufacturing is India's first bilateral Centre of Excellence (CoE) in this field. The centre activities include joint supervision of PhD students, engagement with industry, joint funding proposals and dissemination of science to the community and outreach activities. Key research areas of the centre are Light Weighting of Components through Disruptive Designs, Materials and Manufacturing – Healthcare Materials and Devices, Materials for Sustainable Energy and Circular Economy.
Corporate connections
Deakin University – through its commercial arm DeakinCo. – presents new possibilities not just for individuals and organisations, but for the whole world of business. While traditional academic qualifications are evidence of an ability to study, DeakinCo. provides workplace solutions that assess and build workplace skills and capability for organisations. DeakinCo. workplace products are designed for the 21st century, to improve workplace performance and future employability. Our solutions offer a blended learning journey that is immersive, practical, sustainable and empowering, resulting in long-term business impact and improved performance outcomes.
DeakinCo. is uniquely positioned as a leader in quality, pragmatic digital delivery at a competitive price and backed by one of the world's top 1% universities* – Deakin University.
DeakinCo. courses are underpinned by a capability framework that is aligned to qualification frameworks and industry standards. Offerings include a wide range of courses across our three core products (human centred skills, leadership skills and technical skills) at five organisational levels across all our training models.
Our partners
Tata Management Training Centre (TMTC)
National Association of Software and Service Companies (NASSCOM)
NSE Academy
The IMC Chamber of Commerce and Industry
Rajasthan Royals
Contact us
Deakin has had a strong presence in India and South Asia region for more than 28 years, building valued relationships in education, training, research, industry and recruitment.
+91 11 2654 4700
Unit 202–203, Square One, 2nd Floor
Footnotes
* ShanghaiRankings World University Rankings