Ranked #20 online MBA worldwide
Top 1% of universities worldwide*
40 years of distance and online teaching excellence
Improve your ability to confidently deliver a presentation and articulate your key messages
Being a good presenter and an effective communicator is an invaluable skill that sets you apart from your peers and competitors.
The managing your message masterclass guides you to become a more polished, engaging and compelling communicator, providing you with the tools and techniques to create well-constructed and persuasive presentations in line with your corporate strategy and your company's brand identity.
Whether you need to deliver a presentation to your team, clients, shareholders or stakeholders, these workshops are tailored to improve your ability to confidently deliver a presentation and articulate your key messages more effectively, irrespective of the size of your audience.
Presenter: Naomi Robson
Naomi became well known to the Australian public as a news reporter at Seven News in 1991 and during her 10 years as presenter of Today Tonight – a public affairs program on the Seven Network, which moved up the rankings to become the number 1 program in its time slot during her tenure as anchor (1997–2006).
Since 2007, Naomi has been the director of, and primary trainer at, Managing Your Message – a company that provides customised presentation skills and media training courses, media crisis management, as well as media consultation.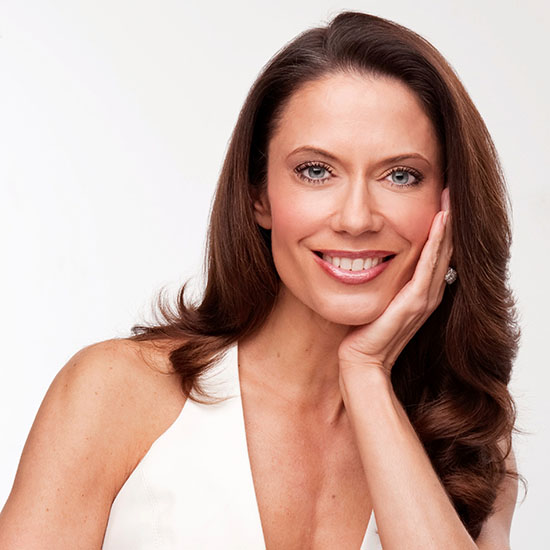 Agenda
Session 1
You'll be identifying what your core communication messages need to be – whether you are presenting to your team, to clients, at a conference, pitching a proposal, hosting events or giving keynote speeches.
You will need to consider who your audience is. What are the concerns/needs of your audience – management team/clients/key stakeholders? What's in it for the people you are communicating with and how can you engage with them effectively?
By understanding the audience's motivations, you can learn to build a more persuasive presentation that clearly articulates what you and your company stand for, and how you can impact and assist clients or key stakeholders. In other words, a consistent message that carries the trustworthiness and credibility from senior executives.
You'll also look at the critical elements required to create an impactful presentation – from an engaging introduction to a memorable conclusion.Throughout the workshops, you'll cover the academically validated theory behind each element and use a series of video examples and practical, filmed role-plays.
Session 2
During this session, you'll explore the importance of body language – the cornerstone of communication and developing a rapport with an audience.
We'll cover the theory behind why nervous, closed or inappropriate body language can undermine even the most well-crafted key messages or presentation. And, why good, open body language is the key element in creating persuasive presentations, building credibility, developing relationships and engaging with the audience, irrespective of size or whether it's an internal or external presentation or meeting.
You will also get an understanding of how to read other people's body language – an invaluable communication skill that will assist you in responding appropriately to your audience.
Session 3
The development of focused key messages and the importance of effective delivery and open body language will be brought together. Naomi will make a further assessment of your strengths and weaknesses, tailoring the final session to your specific needs.
Depending on the level you came in at, and how everyone is progressing, we will be covering additional communication techniques and skills to assist in fine-tuning your performance and taking it to the next level – the kind of methods that differentiate great communicators and presenters from the rest.
Emphasis will also be placed on the practical application of what was covered in the first two sessions. The final session is when you can hone the tangible skills you have learnt and you will be able to see improvements you have made.
The depth of knowledge that Naomi has and shared with us was phenomenal. It was clear she took a lot of time to give us all such personalised feedback which was amazing, and really helped to ensure we each got the most out of the masterclass.
Past MBA student
Assessment
Before commencing this masterclass, you will be required to send through a video of yourself giving a presentation of any kind. It can be recorded on your phone, webcam or video recorder. This will allow Naomi to tailor the training specifically to everyone in the masterclass.
On days two and three you will be filmed as you present a brief, revised presentation, putting what has been discussed in each masterclass into practise.
Fees and recognition
This masterclass is open to all, not just Deakin MBA students, and costs $1800 (inc. GST, no FEE-HELP). Two masterclasses can be stacked together to earn one credit point (as an elective unit) towards your Deakin MBA.