Get work-ready
Open up a world of career options by studying an arts degree. With over 35 specialisations to choose from, there's plenty of diversity within the arts to build a degree unique to you. Take advantage of our strong industry partnerships and gain real-world experience through opportunities to intern, mentor, travel and volunteer.
Undergraduate
Undergraduate (your first degree)
An undergraduate degree is generally completed between two to four years, depending on the pattern of study and any recognition of prior learning you may have. Associate degrees, bachelor and bachelor with honours are all undergraduate degrees.
Research
Higher Degrees by Research (supervised research)
Research degrees are research based master's or PhD programs that focus on a single area of expertise. They provide students the opportunity to carry out highly specialised research under expert supervision.
Career opportunities
Following on from your undergraduate degree, you could find employment in:
advertising and marketing

community services

cultural institutions

galleries, libraries, archives, and museums (GLAM) sector

government organisations
languages
media and communications
newspapers and magazines
NGOs
performing and visual arts
personnel and industrial relations
private business
politics and policy in government or private sectors
television and broadcasting.
Bachelor of Arts - Create your story
As an arts student, the possibilities for your future are endless. Our students share their stories on tailoring their degree to their interests and career goals.
I am a hungry learner and I have been blessed with classmates and teaching staff who have helped me satisfy my craving for knowledge. I've been pushed through the assignments I've been done, which has made me a better artist.
Alex Syrian
Bachelor of Arts graduate (major in Arabic, minor in visual arts and digital media)
Build the degree you want
A third of our Bachelor of Arts course may be taken from outside of the Faculty of Arts and Education, meaning you can take single or double majors. You can also combine your arts degree with a science, IT, law or commerce degree to expand your thinking and broaden your capabilities, in as little as four years.
Pathway into your dream course
The Associate Degree of Arts is designed for students who would benefit from a supported entry into tertiary study, and offers a guaranteed pathway into Deakin's Bachelor of Arts or Bachelor of Criminology. In a supportive learning environment, you'll gain the skills needed to be successful at university, including communication, digital literacy, critical thinking and teamwork skills.
Research with us
We give students at postgraduate level an intellectually exciting education, anchored in core disciplines and designed to develop the professional and vocational skills that are essential in the modern workplace.
Related articles
If you're dreaming of an exciting and rewarding career in arts, we'll help get you there.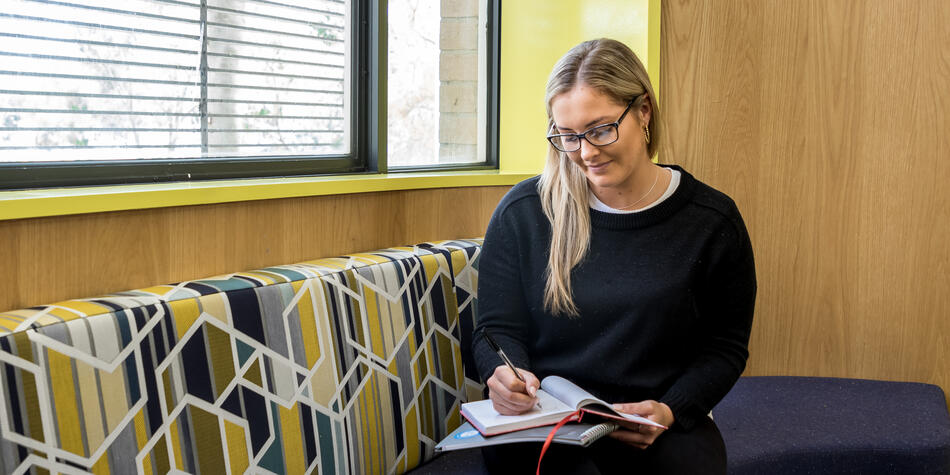 Unique career paths that begin with a Bachelor of Arts
Hear from two arts graduates who are using their arts degree as a foundation for career success.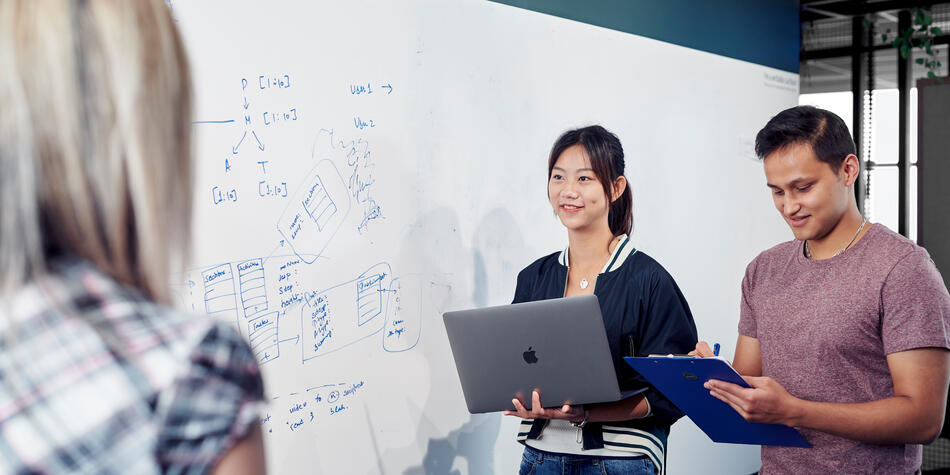 Why the best degrees for the future will teach you transferable skills
To compete in the future job market, it's essential to develop the right skillset to ensure you can navigate an uncertain employment landscape.
Browse other disciplines within humanities, social sciences and languages
Choose an area that you're interested in and learn how Deakin's extensive range of study options and experiences can help turn your dreams into reality.