Deakin experts available for commentary on Victorian election
Media release
16 November 2022
Deakin University researchers are available for expert comment and analysis on a range of topics in the lead up to the Victorian state election on 26 November.
Politics and society
Dr Geoffrey Robinson is Senior Lecturer in Politics who can talk about any aspect of the election. Please note, Dr Robinson is based in regional Victoria and will be unavailable from 6pm on November 26.
Dr Amy Nethery is a Senior Lecture in Politics who can speak to the impact losing a seat in parliament can have on a former MP and their post-parliamentary life.
Dr Zim Nwokora (unavailable after November 26)
Dr Zim Nwokora is a Senior Lecturer in Politics and Policy, available to speak on the post-parliamentary life experience of MPs who lose their seats.
Matthew Ricketson is a Professor of Communication and is available to speak on issues related to the media, as well as the media's treatment of Premier Daniel Andrews in the lead up to the election.
Business and economy
Associate Professor Debdulal Mallick
Debdulal Mallick is an Associate Professor in the Department of Economics, he can speak to economic issues and policies, including inflation and cost of living pressures.
Professor George Tanewski is the Director of the IPA-Deakin SME Research Centre. He can provide commentary on business policies and proposals raised during the election campaign, as well as small to medium enterprise (SME) productivity, innovation and financing issues.
Dr Shuddha Rafiq is a Senior Lecturer in Economics, with a focus on sustainability. He can speak to energy market regulation, renewable energy investment, power prices and housing policy.
Education
Alfred Deakin Professor Jill Blackmore is an academic in Deakin's School of Educations and is available to speak on election issues related to school funding and teacher staff shortages.
Energy and environment
Samantha Hepburn is a Professor at Deakin Law School with expertise in energy and climate law.
Dr Trevor Thornton is Senior Lecturer in Hazardous Materials. He is an experienced media commentator around issues and solutions for waste management.
Euan Ritchie is a Professor in Wildlife Ecology and Conservation and regular media commentator on issues around biodiversity conservation and environmental policy.
Health
Associate Professor Gary Sacks
Associate Professor Gary Sacks is Co-Director of GLOBE (Global Centre for Preventive Health and Nutrition). He can speak to how the Victorian Government is faring on efforts to address obesity, including priority policy recommendations (focused on restricting junk food ads in public settings, and amending planning regulations so that local councils can limit the density of fast-food outlets).
Infrastructure and transport
Associate Professor Ashim Debnath
Ashim Debnath is an Associate Professor of Transport Engineering and an expert in smart, sustainable, and efficient transport systems.
Associate Professor Phillip Roös
Associate Professor Phillip Roös is the Director of the Live+Smart Research Laboratory. He can speak to issues of liveability and building healthy neighbourhoods and cities.
Dr Ellen Moon is a Senior Lecturer in Environmental Engineering who can talk about the building and construction industry and a move to 'healthier' engineering standards in planning policy.
Professor Bernard Rolfe is the Associate Dean (Research) at Deakin's Faculty of Science, Engineering and the Built Environment. He can talk about the automotive industry and opportunities for local manufacturing.
Law and order
Professor Marilyn McMahon is the Deputy Head of Deakin Law School and can speak to election issues around crime and criminal justice.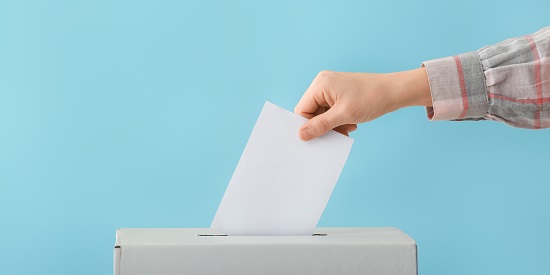 More like this
Media release
Advancing society, culture and the economy