Explore your study options
Problem-based learning is a key theme of medicine at Deakin. This means that while you're at university, you'll solve the kinds of problems that you'll encounter in professional practice. Our courses also includes placements in a range of medical environments, from hospitals and general practices to community healthcare settings. You'll be well placed for a range of careers, from general practice and geriatric medicine through to pathology, paediatrics and surgery.
Undergraduate
Undergraduate (your first degree)
An undergraduate degree is generally completed between two to four years, depending on the pattern of study and any recognition of prior learning you may have. Associate degrees, bachelor and bachelor with honours are all undergraduate degrees.
Postgraduate
Postgraduate (further study)
A postgraduate qualification can be undertaken by students who have already completed an undergraduate degree or possess significant, demonstrable work experience. Postgraduate courses include graduate certificates, graduate diplomas, masters and PhDs, as well as specialist programs for industry professionals.
Research
Higher Degrees by Research (supervised research)
Research degrees are research based master's or PhD programs that focus on a single area of expertise. They provide students the opportunity to carry out highly specialised research under expert supervision.
Choose a medical science degree that will get you work ready
At Deakin there's a clear connection between what you study and what lies ahead in your career. You'll learn through valuable practical experiences, benefitting from our partnerships and research centres.
Benefit from partnerships
We've established a wealth of partnerships that will help with your work-integrated learning as well as your career beyond university. We have strong relationships with hospitals, medical clinics and research centres based in regional and metropolitan areas.
Leading research
Are you curious about the future of medicine? Perhaps you'll be part of it. Deakin's School of Medicine has established a reputation for research excellence, backed by success with the National Health and Medical Research Council.
Professional recognition
The Doctor of Medicine is accredited with the Australian Medical Council. Graduates of the Doctor of Medicine are granted provisional registration as a Medical Practitioner in Australia and New Zealand and are eligible to undertake paid work as an intern to become eligible for full registration.
#3 in Victoria for medicine
Get a world-class education – we're ranked #3 in Victoria for medicine. This rating highlights Deakin's world-class facilities, research impact and academic and employer reputation.
I have experienced a high quality of teaching at Deakin. The lecturers are usually specialists in their fields and are passionate about what they are teaching, which always makes the classes that much more engaging.
Daisy Woods
Doctor of Medicine
Top roles in medical science
The healthcare and social assistance sector is one of Australia's largest and fastest-growing fields. There is high projected growth across many roles, with GPs already exceeding Australian Government employment projections.* As a graduate, you'll be equipped to work as an intern at regional, metropolitan and overseas hospitals. A career can lead anywhere, including:
academia
anaesthetics
emergency medicine
general practice
geriatric medicine
hospital and government medical administration
medical research
obstetrics and gynaecology
occupational and rehabilitation medicine
paediatrics
pathology
public health medicine
radiology
surgery.
Take advantage of diverse entry pathways
Our School of Medicine places a unique emphasis on Indigenous health, as well as servicing regional and remote communities. We offer entry pathways to some of our courses for Indigenous and regional students.
Indigenous Entry Stream
In partnership with the National Indigenous Knowledge Education Research Innovation Institute, our Indigenous Entry Stream offers a pathway for Aboriginal and Torres Strait Islander students to study degrees in medicine and health.
Rural Training Stream
Each year, we hold up to 30 places under the Rural Training Stream for eligible regional students to study our Doctor of Medicine. This stream also removes geographic barriers, allowing you to complete your degree and clinical placements in Western Victoria.
Learn more about the Doctor of Medicine
Do you want to study medicine and enhance community health and wellbeing? Now is your opportunity to learn more about Deakin's Doctor of Medicine and our diverse entry pathways with our on-demand course information webinar.
Want to explore more?
If you're dreaming of an exciting and rewarding career in medical science, we'll help get you there.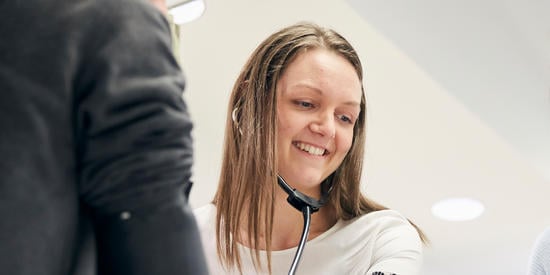 How Deakin's Indigenous Entry Stream opens up a world of opportunity
The Indigenous Entry Stream offers places to study the Bachelor of Vision Science/Master of Optometry, Bachelor of Medical Imaging or Doctor of Medicine.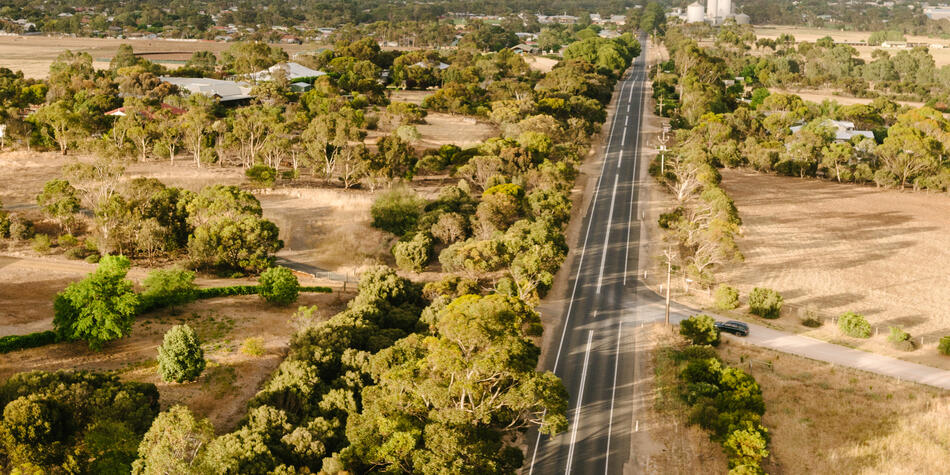 The benefits of practising medicine in the country
Discover how rural communities offer exciting opportunities for medical practitioners.
Footnotes
*National Skills Commission employment projections 2021
Deakin references data from a range of government, higher education and reputable media sources. For more information, visit our list of sources.
Got a question about our medical science courses? Our expert advisers are available to speak to you about your study options and how we can help you further your career.