Explore your board aspirations
This short course covers contemporary governance principles, how to effectively and efficiently support information flow and decision-making, differentiators of great non-executive directors and high-performing boards, and how boards can add real value.
Start date

28 Apr 22

Duration

4–8 weeks

Study mode

Online masterclass

Investment

$1800 (inc. GST)
Job skills outcome
After completion of the masterclasses and assessment, you will be able to apply these skills immediately in your workplace.
Understand board purpose
Identify board best practice
Consider board governance
Assist board decision-making
Assess board director role
Accept board opportunities
Transition to board role
Co-designed with industry
This industry-led stackable short course is co-designed with Out of the Box Executive. Together, we've designed a course where you'll gain skills that you can apply immediately in your workplace.
Meet the expert
Jo Plummer is Director at Out of the Box Executive, a Deakin MBA Alumni and Australian Institute of Company Directors (AICD) Fellow. Jo's portfolio includes numerous board chair and committee roles, professional director mentoring, ambassador for Business in Heels International, plus educating, presenting and MC'ing.
Meet the organisation
Out of the Box Executive is a consultancy business that helps boards, businesses and executives to perform at their optimum, and deliver outcomes beyond their purpose and value proposition.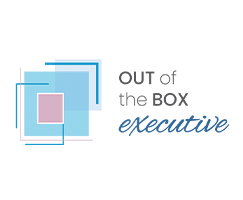 Reshaping university education
An innovative learning structure delivered by a leading university. With more than 40 years' experience in distance and online education, we're proud to be adding this unique study format to our repertoire and providing more choice for your learning experience.
Course overview
How you'll learn
This short course includes four 3-hour live online masterclasses. Learn directly with industry experts in small groups to build your own expertise and incorporate relevant industry knowledge and skills in your context. You are required to attend all masterclasses.
What you'll learn
During the short course you'll:
discuss why boards exist and the attributes of a great director
explore contemporary governance principles, processes, systems and information flow
learn tips for getting decisions across the line
get involved in a boardroom simulation that explores the Performance Formula©
understand boardroom aspirations and motivation
identify the benefits of becoming a director and the challenges of taking the executive to director leap.
How you're assessed
Submit a 1000-word pre-masterclass investigation of a recent high-profile governance or board issue. This document is due by Sunday 24 April 2022. You'll present this during the online masterclass and take part in a group-based simulation activity. Following the last online masterclass, you'll be required to submit a 1000-word self-reflection, outlining how you would apply the learnings, tools and practises to your own workplace or career journey. There are 1 to 2 weeks allocated for this task; the due date will be confirmed by the presenter.
Entry requirements
To be successful we recommend you are proficient in English and have a minimum of an undergraduate degree in a related field or significant work experience.
Course dates and times
April intake
28 April 2022 (5–8pm)
5 May 2022 (5–8pm)
19 May 2022 (5–8pm)
26 May 2022 (5–8pm)
You are required to attend all masterclasses.
Stackable or standalone short course
Complete one stackable short course as a standalone credential or stack multiple related short courses and build towards a full postgraduate degree at Deakin.
Innovation and Organisational Change

Stackable short course

This short course enables you to diagnose the need for organisational change and to develop a change program using a business plan for strategic change management, communication and validation.

Innovation and Leadership

Stackable short course

This short course helps you to lead strategic innovation internally in your organisation – and manage resistance to change.

Digital Transformation Leadership

Stackable short course

Want to develop digital leadership skills? This short course gives you the expertise to identify opportunities and establish digital transformation agendas.

Graduate Certificate of Business Administration

Postgraduate degree*

Covering topics relating to organisational management, learn how to be a more effective business leader and expand your career options.

Master of Business Administration

Postgraduate degree*

Deakin's MBA reflects the trends and challenges of modern business. Develop key management and leadership skills, and its flexibility allows you to tailor studies to your career needs.
It takes five minutes to register your details and sign up for a short course. Enrol today and get the skills you need to take your career further, faster.
Contact us
Talk to us
We're here to help. Our friendly advisers are available to speak to you one-on-one.
Call now
Call now
Chat online
Need more information right now? Chat with one of our expert study advisers online.
Ask a question
If you have a question about this course, submit your details and we'll be in touch.
Footnotes
*Subject to successful completion of the short course and meeting Deakin's award course admission and selection requirements, including English language proficiency requirements.
A maximum of four stackable short courses can be used as credit (2 credit points) towards a Master of Business Administration; and two stackable short courses can be used as credit (1 credit point) towards a Graduate Certificate of Business Administration.