Investing in employee wellbeing
This short course gives you the strategic leadership skills to cultivate a wellbeing-focused culture. Learn how to develop an employee wellness strategy that enhances physical and mental capacity, boosts employee engagement and reduces the likelihood of other negative flow-on for both employees and your business.
Start date

27 Apr 22

Duration

4–8 weeks

Study mode

Online masterclass

Investment

$1800 (inc. GST)
Job skills outcome
After completion of the masterclasses, you will be able to apply these skills immediately in your workplace.
Identify, analyse and mitigate physical, psychological, social and environmental risks for your teams and organisation.
Create a results-oriented wellbeing strategy that aligns to and supports business goals.
Learn how to optimise personal wellbeing to maintain effective and sustainable leadership.
Co-designed with industry
This industry-led stackable short course is co-designed with Wellness Designs, GLWS Wellbeing and Pracademia. Together, we've designed a course where you'll gain skills that you can apply immediately in your workplace.
Meet the experts
Katrina Walton, Director, Wellness Designs, has built a reputation as a pioneer of workplace wellness. She has over 25 years' experience in the development and implementation of multi award-winning wellness and human capital solutions for small to large organisations across the globe.
Audrey McGibbon, Founder EEK & SENSE and co-author of GLWS Wellbeing, is a registered psychologist, researcher, author and speaker. Audrey has 30 years' experience helping leaders reach, maintain and sustain peak performance, without having to make unacceptable trade-offs with their wellbeing, mental health or personal lives.
Dr Angela Martin, Principal Consultant, Pracademia and Adjunct Professor, College of Business & Economics, University of Tasmania, is an experienced management educator in the areas of organisational behaviour and human resource management. Dr Martin is internationally recognised as a leading contributor to the science and practice of workplace mental health.
Meet the organisations
Wellness Designs is a consultancy business that works with Australian workplaces to create healthy, safe and high-performing workplaces. GLWS Wellbeing is a uniquely holistic, evidence-based set of online, virtual and in-person solutions developed exclusively for leaders and their teams. Pracademia is a social and health sciences knowledge translation company.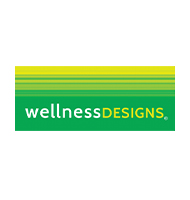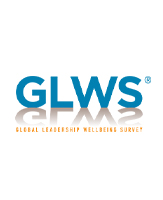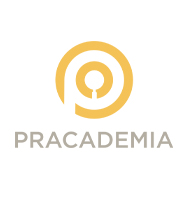 Reshaping university education
An innovative learning structure delivered by a leading university. With more than 40 years' experience in distance and online education, we're proud to be adding this unique study format to our repertoire and providing more choice for your learning experience.
Course overview
How you'll learn
This short course includes four 2-hour online masterclasses. In addition, there is a pre-viewing of a 1-hour video each week. Learn directly with industry experts in small groups to build your own expertise and incorporate relevant industry knowledge and skills in your context. You are required to attend all masterclasses.
What you'll learn
During the short course you'll:

learn about the business imperative for investing in workplace wellness for a high-performing organisation, including improved workplace morale, productivity, engagement and risk mitigation
identify personal wellbeing and self-care as a critical foundation for effective and sustainable leadership
learn strategies for serving as role models and enablers for a healthy workplace and culture
build a six-step framework for developing a results-oriented and sustainable workplace wellbeing strategy for organisations of any size
learn how to foster a mentally healthy workplace, including responsibilities and obligations, and how to recognise and support employees with mental health issues.
You'll also have access to a series of additional support options to help apply and embed key learnings back in the workplace. This includes:
free 30-minute virtual wellness discovery session with leaders and/or key stakeholders to discuss the findings of the workplace scanning exercise (assessment)
two months' free initial access to The Hub – Australasia's first knowledge centre for workplace wellness.
How you're assessed
Completion of a two to three-page workplace scanning tool template, including key organisational and industry drivers, priorities and current status of health and wellbeing strategy. To do this, you'll conduct three 15–20-minute interviews with HR, safety and/or employee representatives.
Entry requirements
To be successful we recommend you are proficient in English and have a minimum of an undergraduate degree in a related field or significant work experience.
Course dates and times
April intake
27 April 2022 (6–8pm)
4 May 2022 (6–8pm)
11 May 2022 (6–8pm)
18 May 2022 (6–8pm)
You are required to attend all masterclasses.
Stackable or standalone courses
Complete one stackable short course as a standalone credential or stack multiple related short courses and build towards a full postgraduate degree at Deakin.
Innovation and Organisational Change

Stackable short course

This short course enables you to diagnose the need for organisational change and to develop a change program using a business plan for strategic change management, communication and validation.

Innovation and Leadership

Stackable short course

This short course helps you to lead strategic innovation internally in your organisation – and manage resistance to change.

Change Tools

Stackable short course

This short course builds your knowledge, practical skills and use of tools to manage or lead workplace change

Graduate Certificate of Business Administration

Postgraduate degree*

Covering topics relating to organisational management, learn how to be a more effective business leader and expand your career options.

Master of Business Administration

Postgraduate degree*

Deakin's MBA reflects the trends and challenges of modern business. Develop key management and leadership skills, and its flexibility allows you to tailor studies to your career needs.
It takes five minutes to register your details and check out. Enrol today and get the skills you need to take your career further, faster.
Contact us
Talk to us
We're here to help. Our friendly advisers are available to speak to you one-on-one.
Call now
Call now
Chat online
Need more information right now? Chat with one of our expert study advisers online.
Ask a question
If you have a question about this course, submit your details and we'll be in touch.
Footnotes
*Subject to successful completion of the short course and meeting Deakin's award course admission and selection requirements, including English language proficiency requirements.
A maximum of four stackable short courses can be used as credit (2 credit points) towards the Master of Business Administration; and two stackable short courses can be used as credit (1 credit point) towards the Graduate Certificate of Business Administration.