Nine Deakin researchers named among world's most influential
Research news
18 November 2021
Deakin University's global reputation for research that translates to real impact has received further recognition with the release today of Clarivate's 'who's who' of influential researchers around the world.
The Highly Cited Researchers™ 2021 list identifies 6,602 researchers from more than 70 countries and regions who demonstrated significant influence in their chosen field or fields through the publication of multiple highly cited papers during the past decade. Their names are drawn from the publications that rank in the top 1% by citations for field and publication year in the Web of Science™ citation index.
Nine of the 332 Australian researchers named as highly cited are from Deakin – the highest number for the University researchers included on the list since it began in 2013. Six are from Deakin's Institute for Institute for Mental and Physical Health and Clinical Translation (IMPACT), two from the Institute for the Institute for Physical Activity and Nutrition (IPAN) and one from the Centre for Research in Assessment and Digital Learning (CRADLE) and the Centre for Research for Educational Impact (REDI).
The researchers are: Alfred Deakin Professor Michael Berk (IMPACT), Professor Felice Jacka OAM (IMPACT), Professor Alison R. Yung (IMPACT), Associate Professor Olivia Dean (IMPACT), Dr Andre F. Carvalho (IMPACT), Dr Michael Maes (IMPACT), Alfred Deakin Professor Jo Salmon (IPAN), Alfred Deakin Professor Anna Timperio (IPAN) and Alfred Deakin Professor David Boud (CRADLE/REDI).
Deputy Vice-Chancellor Research Alfred Deakin Professor Julie Owens says the inclusion of the researchers on the Highly Cited list indicates their research is having a world-wide impact on knowledge and thinking across their disciplines.
"More than ever before, the world needs to recognise and celebrate the leading minds that are generating essential knowledge for the future of our world and our health," she said.
"This ranking is evidence that our researchers' important work is having an influence in the communities we serve."
Alfred Deakin Professor Michael Berk
IMPACT Director Prof Berk, who was recently elected to the Academy of the Social Sciences, is a world authority in psychiatry research, Australia's most highly cited neuroscientist, and Alfred Deakin Chair of Psychiatry at Deakin University and Barwon Health. He is a NHMRC Senior Principal Research Fellow and project lead on the $12M MRFF-funded Mental Health Australia General Clinical Trial Network (MAGNET).
This is Prof Berk's fifth appearance on the highly cited list, and Thompson Reuters has previously named him as amongst the world's most influential scientific minds (2015- 2019). In 2019, he was awarded Victoria's highest scientific honour, the Victoria Prize for Science and Innovation (Life Sciences). Professor Berk has published more than 1300 papers and holds grants from the National Institutes of Health (US), MRFF, NHMRC CRE and Project Grants, ARC Hub and Stanley Medical Research Institute amongst others.
Professor Felice Jacka OAM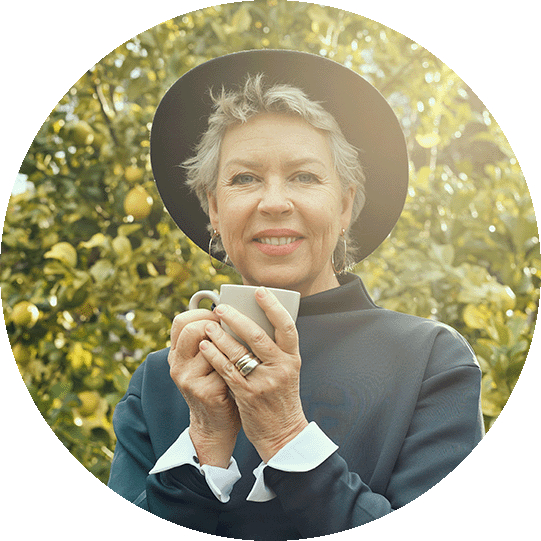 Prof Jacka leads Deakin's Food and Mood Centre and is credited as both the founder and a world-leading expert in nutritional psychiatry. She is also founder and president of the International Society for Nutritional Psychiatry Research (ISNPR), immediate past president of the Australian Alliance for the Prevention of Mental Disorders, and a NHMRC Investigator Fellow. She led the internationally recognised SMILEs Trial, a 2012-2015 study into dietary improvement as a treatment for clinical depression, and was awarded a Medal of the Order of Australia (OAM) in 2021.
Eleven years from PhD conferment, Prof Jacka has published over 200 peer-reviewed scientific papers, the majority in high-impact journals in the mental health field. She is listed in the top ten most highly-cited researchers in mood disorders in Australia (Scopus) and entered the Clarivate most highly cited list for the first time in 2020.
Professor Alison R. Yung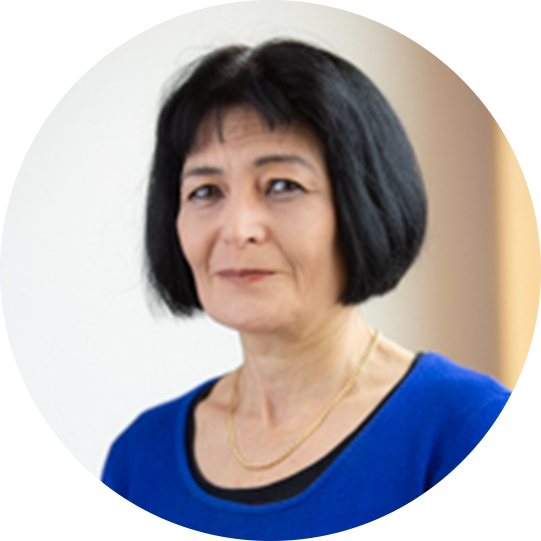 Prof Yung is a NHMRC Principal Research Fellow, Theme Lead for Mental Health and Neurosciences at IMPACT and Consultant Psychiatrist at Barwon Health. She has been involved in schizophrenia and early psychosis, in both clinical and research fields, since 1993. The instrument she created to assess risk for psychosis, the Comprehensive Assessment of At Risk Mental States (CAARMS) has been translated into 18 languages and is used throughout the world, both for clinical and research purposes.
Her work in transforming service delivery for people with early psychosis has been recognised by the receipt of the Outstanding Translational Research Award in 2020 and the Richard J Wyatt Award for exceptional contributions to the area of early intervention in psychosis in 2010. In 2014 and 2016, Prof Yung was named as one of the 'world's most influential scientific minds' by Thomson Reuters and in 2019 she was awarded the Founders' Medal by the Society for Mental Health Research, recognising her career achievements in research. This is her seventh consecutive appearance on the Clarivate Highly Cited list.
Associate Professor Olivia Dean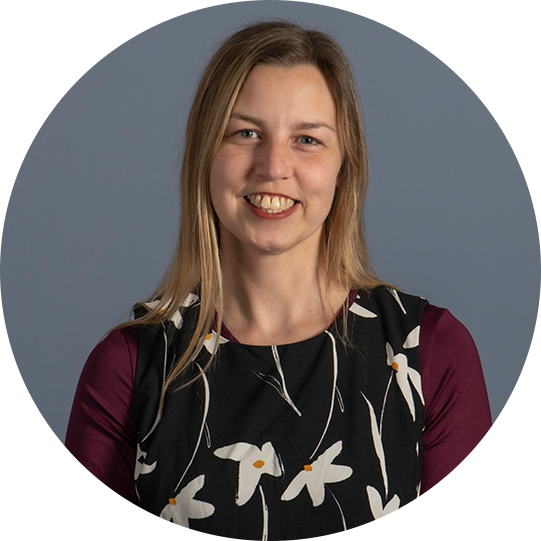 A/Prof Dean is a R.D. Wright NHMRC Biomedical Career Development Fellow and Director of TRIALS and holds honorary appointments with the Florey Institute of Neuroscience and Mental Health and Barwon Health. Her research focuses on the novel interventions and the underlying biology of psychiatric disorders, and she is committed to providing better treatment outcomes by developing new treatments and ensuring research outcomes are directly translated into clinical practice.
A/Prof Dean was a 2019 Telstra Business Women's Award Finalist – Victoria Public Sector and Academia and won the Biological Psychiatry Australia Conference 2021 Best Paper Award. She is currently involved in clinical trials of novel therapies for psychiatric disorders and first entered the Highly Clarivate list in 2019 where she has consecutively been named since.
Dr Andre F. Carvalho
Dr Carvalho is an honorary researcher at IMPACT with expertise in evidence-based mental health, reproducibility in neuroscience, consultation-liaison psychiatry and mood and psychotic disorders. His main areas of research interest are in mood disorders, the reciprocal interactions between severe mental disorders and somatic conditions, evidence-based psychiatry and meta-research.
Across his diverse career he has published over 550 journal articles and co-edited six books in psychiatry, including three published by Oxford University Press. He was first included in the Highly Cited list last year.
Dr Michael Maes
Dr Maes' work covers the supra-multi-disciplinary field of 'pathway and drug discovery processes' in neuro-psychiatric disorders. His research focuses on biomarkers and pathways of psychiatric disorders, such as major depression, chronic fatigue syndrome, bipolar disorder and schizophrenia, and (neuro-)immune disorders, including Parkinson's disorder, multiple sclerosis, lupus erythematosus, stroke, rheumatoid arthritis and Alzheimer's disease.
Dr Maes has published over 900 journal articles and is a world-class expert, having given more than 300 lectures at different international symposia. He first entered the Highly Cited list in 2001 and has consecutively been named since.
Alfred Deakin Professor Jo Salmon
IPAN director Prof Salmon is a research expert in child physical activity and sedentary behaviour with a vision to transform education settings so that moving while learning becomes the norm. She is the founder and President of the Australasian Society for Physical Activity (ASPA) and for the past 13 years she has led Transform-Us!, a ground-breaking initiative to promote children's physical activity and reduce prolonged sitting in Victorian primary schools.
Prof Salmon has been a Chief Investigator on 31 nationally-funded studies and 14 international studies. She has published more than 320 peer reviewed papers and 11 book chapters. This is her seventh consecutive appearance on the Clarivate Highly Cited list.
Alfred Deakin Professor Anna Timperio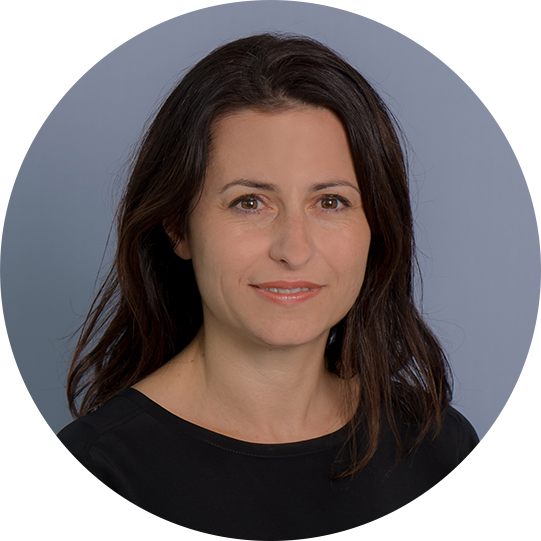 Prof. Timperio is Deputy Director of IPAN and Deputy Head of ENS. Her research focuses on understanding the range of influences on physical activity and sedentary behaviour, particularly among children and adolescents, and over critical life transition periods. A major focus of her work has been understanding how the neighbourhood and built environment shape active living.
She has over 240 peer reviewed publications and is a Fellow of the International Society of Behavioural Nutrition and Physical Activity. This is the fifth time Prof. Timperio has appeared on the Highly Cited list since 2015.
Alfred Deakin Professor David Boud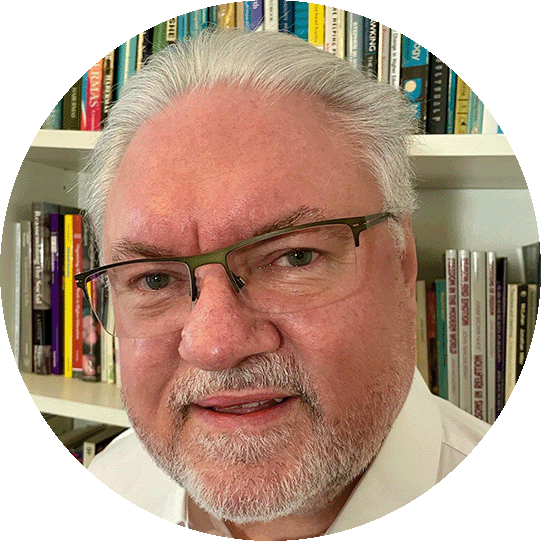 Director of the Centre for Research in Assessment and Digital Learning (CRADLE) and member of Research for Educational Impact (REDI), Prof David Boud was recognised in 2019, 2020 and 2021 as a Global Research Field Leader by The Australian Research Magazine. Prof Boud is an Australian Learning and Teaching Senior Fellow and has published extensively on teaching, learning and assessment in adult, higher and professional education.
His current areas of interest are assessment in higher education and learning in the workplace. He has been a pioneer in learning-centred approaches to assessment, particularly through student self-assessment and building skills for long-term learning. His work has been taken up to influence innovative approaches to teaching, learning and assessment in universities world-wide.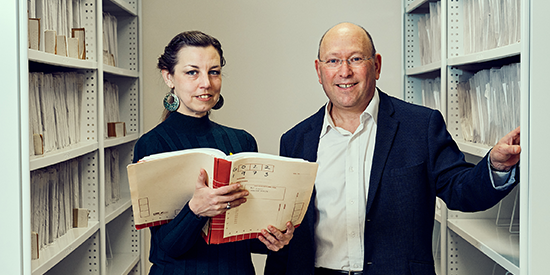 Key Fact
Alfred Deakin Professor Michael Berk and A/Prof Olivia Dean are among eight Deakin researchers appearing on this year's Clarivate Highly Cited Researchers list.
More like this
Research news
Faculty of Health, Faculty of Arts and Education
Research for Educational Impact (REDI), Centre for Research in Assessment and Digital Learning (CRADLE), Innovation in Mental Physical and Clinical Treatment (IMPACT), Institute for Physical Activity and Nutrition (IPAN)
Improving health and wellbeing, Advancing society, culture and the economy