Discover the architecture course for you
Build the foundations for a successful career in architecture. You'll be guided by passionate teachers who empower you to turn your big ideas into the homes, buildings and cities of the future. Join the #1 Victorian university for course satisfaction – our industry-aligned architecture courses are hands-on from day one. Gain a competitive advantage with practical skills and real-world expertise.
Undergraduate
Undergraduate (your first degree)
An undergraduate degree is generally completed between two to four years, depending on the pattern of study and any recognition of prior learning you may have. Associate degrees, bachelor and bachelor with honours are all undergraduate degrees.
Postgraduate
Postgraduate (further study)
A postgraduate qualification can be undertaken by students who have already completed an undergraduate degree or possess significant, demonstrable work experience. Postgraduate courses include graduate certificates, graduate diplomas, masters and PhDs, as well as specialist programs for industry professionals.
Research
Higher Degrees by Research (supervised research)
Research degrees are research based master's or PhD programs that focus on a single area of expertise. They provide students the opportunity to carry out highly specialised research under expert supervision.
Choose an architecture degree that will get you work ready
Take advantage of our world-class facilities – including an architecture workshop and flexible studio space – to prepare yourself for modern professional practice. You'll explore smart, sustainable, innovative design through a mixture of theory and practical learning.
Collaborative learning
At Deakin, our architecture students work closely with construction management students, gaining invaluable insight and understanding of both disciplines. This unique learning approach helps our graduates stand out to future employers.
Strong industry connections
Our courses have strong links to industry, including field trips, site visits and guest lectures from experts in the field. This means you gain valuable work experience while building professional networks to ensure you graduate work ready.
Gain industry experience
With the option of a work-integrated learning placement, you'll have the opportunity to build on your employability skills with real-world projects. Our courses allow you to 'learn by doing' from day one, so you'll graduate ready to enter the workplace with the skills and confidence you need.
Professional recognition
Our Bachelor of Design (Architecture) is accredited within Australia by the Australian Institute of Architects, Architects Registration Board of Victoria (ARVB) and Architects Accreditation Council of Australia (AACA) when it's followed by successful completion of the Master of Architecture coursework program.
Our Bachelor of Design (Architecture)/Bachelor of Construction Management (Honours) combined degree offers accreditation for the architecture component by Australian Institute of Architects, ARVB and AACA when it's followed by successful completion of the Master of Architecture (Design Management) coursework program.
Our Bachelor of Design (Architecture) and Master of Architecture are also recognised internationally, for example, by the Board of Architects Malaysia. Through these courses you'll also have an opportunity to undertake a discipline-specific industry placement, so you can gain on-the-job training.
Top 1% worldwide for architecture and built environment
Study with the best. Deakin is ranked in the top 1% for architecture and built environment globally. This rating highlights our world-class facilities, research impact, and academic and employer reputation.
Being the only degree of its kind in Australia attracted me to choose this course. It will open up so many possibilities post study to progress my career.
Benjamin McKenzie 
Bachelor of Architecture and Construction Management
Top professional roles in architecture
Architecture roles are projected to grow by more than 16% or 35,900 new jobs by 2026, according to Australian Government employment projections.*
World-class teaching experiences
Study at an award-winning and architecturally significant former wool store. Overlooking Corio Bay, our unique Geelong Waterfront Campus houses a modern, well-equipped workshop, flexible studio space and gallery.
Elevated learning
Our award-winning lecturers have developed innovative teaching models for education in architecture and design. Learn from the best and set yourself apart from other graduates.
Leading research
Deakin's School of Architecture and Built Environment operates an interdisciplinary research program. Our staff are active researchers and consultants who work with professionals in the public and private sectors.
21 Questions inside our architecture workshop
Join Architecture student Eve as we take a tour of the Geelong waterfront architecture workshop and learn what it's like to study at Deakin.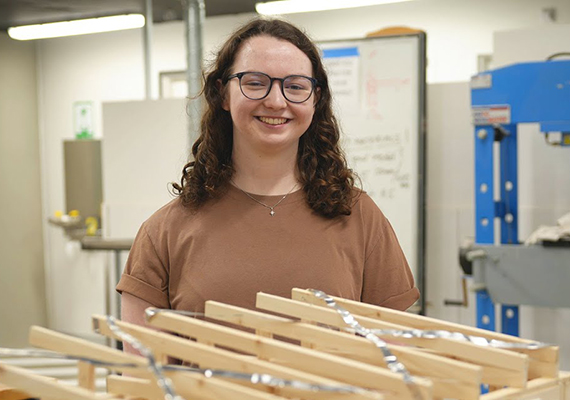 Want to explore more?
If you're dreaming of an exciting and rewarding career in architecture, we'll help get you there.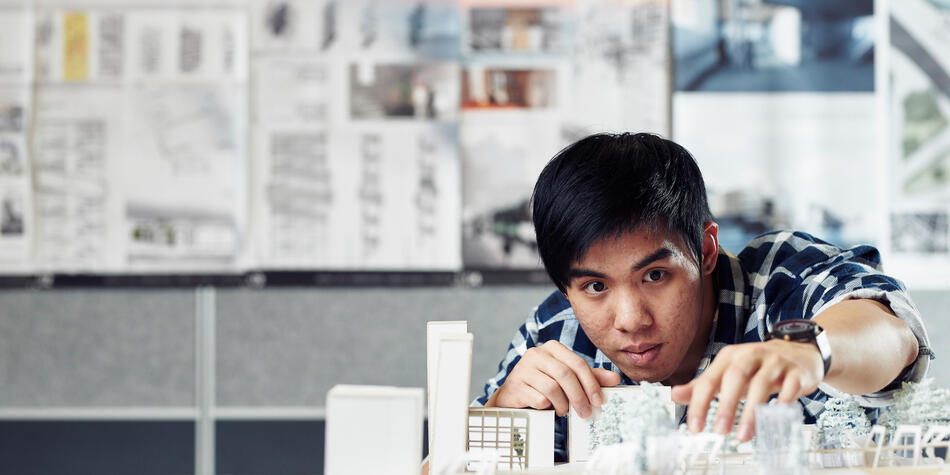 Collaborative tiny house project prepares Deakin students for careers in architecture and design
Deakin architecture and design students got to work with world-first construction technology to build sustainable tiny houses for a local not-for-profit.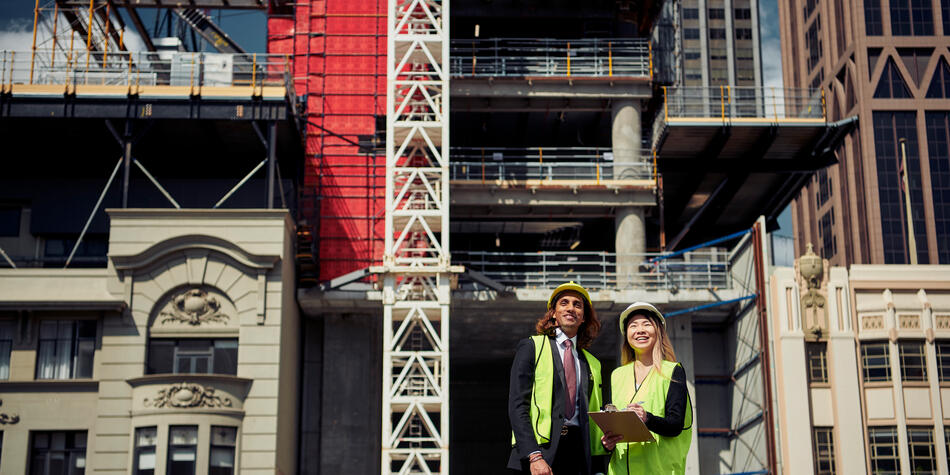 Australia, time to build a circular economy
Can a circular economy help to solve environmental challenges in Australia? This article explores how we can embed sustainable practices into the built environment sector.
Footnotes
* National Skills Commission, Employment Projections 2021-2026.
Deakin references data from a range of government, higher education and reputable media sources. For more information, visit our list of sources.
Got a question about our architecture courses? Our course advisers are available to speak to you about your study options and how we can help you further your career.
Domestic students
1800 693 888