Pathways to the Bachelor of Arts/Bachelor of Laws
Before exploring your pathways to study, please select the kind of applicant you are via the tabs below. If you have graduated from Year 12 in the last two years, you are considered a recent Year 12 student. If you're unsure, learn more about your applicant type.
I'm a current or recent Year 12 student
This course is available at the campuses indicated above. You can choose from our range of locations across Victoria depending on your preferences and ATAR - giving you the freedom to follow a study path best-suited to your circumstances.
Based on last year's rankings, you meet the ATAR requirements for this course. Your next step is to visit the course page to check you meet any additional entry requirements. Then, you can confidently begin your application.
If your ATAR meets the requirements for the course, but not your preferred campus, you have a few options. You can start your studies straight away and apply to transfer your course after completing a certain number of units. If your Year 12 studies have been impacted by difficult circumstances or disadvantage, you could qualify for Deakin's Special Entry Access Scheme (SEAS) to boost your ATAR. Or, you can achieve a spot at your preferred campus by following an alternate pathway:
Transfer from a related Deakin course
Enter this course with a qualification from a Deakin partner
ATAR: Eligible ATAR is based on 2022 early and first round VTAC offers, including relevant adjustment factors. ATAR requirements for 2023 are currently unknown. Please use past ATAR only for guidance, as ATAR is subject to increase or decrease.
N/A: Course is not available at this campus.
NP: Course is available at this campus, but the ATAR is not published.
RC: Admission to this course is based on a range of criteria.
I'm not a current or recent Year 12 student
If you meet one of the requirements below, you can start your application right away. There may be additional course requirements, including English language criteria, so be sure to check the eligibility criteria on the course page before applying. If you don't meet the requirements, you could still achieve your study goals by following an alternate pathway or browsing similar courses.
Higher education study

Completion of relevant study, equivalent to at least four Deakin University units, at an accredited higher education institution.

Special Tertiary Admissions Test (STAT)

Completion of a STAT - an aptitude test that assesses a range of competencies considered important for university study.

Deakin Partner

Completion of a Diploma of Commerce at Deakin College.
Pathway into laws
Hear from two current Bachelor of Laws students, Mary and Julius, as they share the pathway they chose into the Bachelor of Laws and offer further guidance on a range of pathway options available to pursue your future dream law degree at Deakin?
Alternate pathways to the Bachelor of Arts/Bachelor of Laws
Transfer from a related Deakin course
Gain valuable skills and knowledge to unlock your study options. With this pathway, you can start studying in a related Deakin course, before applying to transfer once you've achieved the requirements for your preferred degree. Course transfers are subject to availability and meeting the required course transfer guidelines for the degree. To ensure you get on the right study path, it's a good idea to speak with a student adviser first and discuss your options. The following degree is a recommended pathway to this course:
Qualification from a Deakin partner
Our partners are a great stepping stone to study at Deakin University.
Many students who have completed a diploma or advanced diploma will be eligible for recognition for their study. Find out more about Recognition of Prior Learning (RPL) at Deakin University.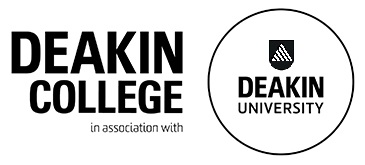 Fast-track your university study with a Deakin College diploma. Students attending Deakin College will gain a diploma equivalent to the first year of a Deakin University undergraduate degree. Once you've completed your study to the required standard, you can apply for the relevant undergraduate degree at Deakin. What's more, you'll gain direct entry into the second year - meaning you can pursue your dream career sooner.
Entry from:
You might also like
prev slide
Bachelor of Arts (Psychology)
Bachelor of Commerce/Bachelor of Arts
Bachelor of Arts/Bachelor of Science
Bachelor of Arts/Master of International Relations
Bachelor of Arts/Master of Teaching (Secondary)
Bachelor of Communication (Advertising)
Bachelor of Communication (Digital Media)
Bachelor of Communication (Journalism)
Bachelor of Communication (Public Relations)
Bachelor of Creative Arts (Drama)
Bachelor of Creative Arts (Visual Arts)
Bachelor of Creative Writing
Bachelor of Design (3D Animation)
Bachelor of Design (Digital Technologies)
Bachelor of Design (Visual Communication)
Bachelor of Film, Television and Animation
Bachelor of Health Sciences/Bachelor of Arts
Bachelor of International Studies
Bachelor of International Studies (Global Scholar)
Bachelor of International Studies/Bachelor of Commerce
Bachelor of Laws/Bachelor of International Studies
Bachelor of Commerce/Bachelor of Laws
Bachelor of Criminology/Bachelor of Laws
Bachelor of Laws/Bachelor of International Studies
Bachelor of Property and Real Estate/Bachelor of Laws
Bachelor of Science/Bachelor of Laws
next slide