Conference calls for small business focus to see big economic growth
Media release
02 September 2019
Policymakers must overhaul how the country supports small business in order to jumpstart Australia's economic growth, according to the conveners of this week's 'Small Business: Big Vision' conference.
Barack Obama's small business advisor Dr Winslow Sargeant and Federal Assistant Treasurer The Hon Michael Sukkar MP are just two of the high-profile speakers presenting at the conference, to be held at Deakin Downtown in Melbourne on 4 and 5 September.
The conference is the brainchild of the Institute of Public Accountants (IPA) and Deakin University's SME Research Centre, which last year released a White Paper outlining a raft of small business policy proposals.
IPA-Deakin SME Research Centre Deputy Director Professor Nicholas Mroczkowski said the aim of the conference is to show policymakers a new way to work together to create the ideal small business 'ecosystem' in Australia.
"The greatest job creators in Australia are emerging businesses, especially those driven by technology and innovation. It's not the BHPs or big banks. It's the mum and dad family enterprises and the young entrepreneurs who are keeping this economy alive," Professor Mroczkowski said.
"The government needs to be helping out these people who are working seven days a week to create jobs for this country, but at the moment the focus on tax incentives just isn't hitting the mark. These kinds of policies are ripe for exploitation by bigger companies who can afford hotshot lawyers to take full advantage of tax breaks, leaving the little guys even further behind."
Professor Mroczkowski said the US's Small Business Authority (SBA) was a world-leader and an example of what could be achieved through nationally coordinated public policies, and SBA Senior Adviser Eugene Cornelius Jnr has travelled from the US to facilitate much of the conference conversation.
"In the US they used the SBA to turn their economy around. What I want to see is a similar federal body set up in Australia, with a focus on delivering practical incentives to help small businesses thrive," Professor Mroczkowski said.
"Recently we've seen the Federal Government put small business back on the economic agenda. Treasurer Josh Frydenberg labelled SMEs the 'engine room' of the economy when he announced $2 billion in funding for the sector.
"But we need to be really clear about how this money is best spent. What we see now is a lot of money chewed up by state-level administration, with not much benefit to SME firms. These structural issues result in small business owners getting frustrated with the system and giving up. We need to recognise there are deficiencies in the system and it's time for a change."
WHAT: Productivity - Small Business: Big Vision, presented by the IPA-Deakin SME Research Centre
WHEN: Wednesday, September 4 and Thursday, September 5, 2019
WHERE: Deakin Downtown, Level 12, Tower 2, 727 Collins Street, Docklands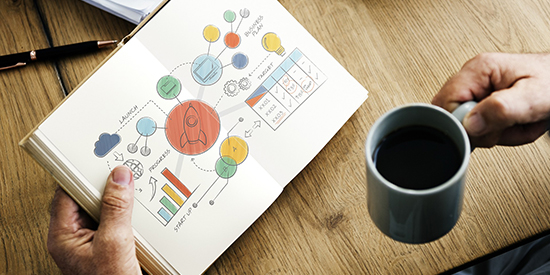 More like this
Media release
Deakin Business School, Faculty of Business and Law
---