Counselling program helps junior doctors beat stigma on mental health
Media release
27 November 2019
A unique Deakin University counselling program is helping equip medical students with practical mental health strategies in a bid to address the high levels of depression and distress experienced by doctors, who often feel unable to seek help because of perceived stigma.
Research shows Australian doctors have higher rates of stress and more attempts at suicide than the general Australian population, with an increased burden on those in their early stages of training. And a recent survey by the British Medical Association found that four in five UK doctors were at a high or very high risk of burnout, with doctors in training most at risk.
Deakin Medical School Professor Jon Watson, said the school's dedicated counselling program was not just about supporting medical students through a time of intense study, but about setting them up with the best skills for their careers as doctors.
"Medicine is a high-stress profession and it's only really in the last decade that we're starting to recognise that simply providing the technical skills and knowledge is not enough to prepare someone to become a good doctor," Professor Watson said.
"We need to teach our medical students how to look after their physical and mental health, how to have difficult conversations with patients or colleagues, and how to make a good contribution to society.
"Quite simply, if we don't look after our doctors, then they can't look after us. And that must start right from the beginning of their training."
In his time as head of the Deakin medical school, Professor Watson oversaw the implementation of the counselling program, which includes the support of a full-time counsellor who delivers targeted programs aimed at students' specific welfare needs.
This year the program has been expanded to include regular on-site visits to students at Deakin's Ballarat and Geelong clinical schools. Group workshops have also been set up after-hours to cover topics like building connections, setting professional boundaries, projection and transference, managing competing demands, and effective mentoring.
"Since its inception in late-2016 this program has really gone from strength to strength, and this year our counsellor Jacqueline has clocked up more than 500 individual consultations with students," Professor Watson said.
"I see this as a positive, a strong indicator that students are seeking the help they need and are receiving it. And this isn't just asking for help, but asking for strategies. How do they deal with the nerves of going into a hospital for the first time? How do they look after themselves while preparing for exams?
"We often think of therapy at the pointy end, helping people who are in a really dark place, but most of what we find we are helping students with is simply good life skills, learning to be a good doctor and how you look after yourself in that."
Professor Watson said students worked immensely hard while at medical school to position themselves at the top of the list for the best hospitals and most competitive specialist programs, but he said some of the cultural issues that students met when they went out into the workforce could be quite a shock.
"We saw that earlier this year with the story of Sydney junior doctor Yumiko Kadota who said she was left broken by a system where she worked 100 hours of overtime in one month, and was on call for 24 days straight," Professor Watson said.
"In my patch it's all too common to see long hours, issues with bullying and poor culture. Plus patient expectations have also grown exponentially. There's the increase in litigation at one end, but also an expectation of perfection.
"Doctors often have to deal with a number of challenging interactions in the course of their work, including dealing with emotion, grief, anger, and loss. They may have to diagnose terminal cancer or have end-of-life discussions. All of this is tough."
Professor Watson said this was often compounded by the fact that medical students and doctors were typically self-selected as people with high-standards, high-achievers and perfectionists who could be even harder on themselves than a regular person.
"Sure there are laidback doctors that seem to breeze through study and work, but they are firmly in the minority," he said.
"Most worry, they wake up at night worried, they worry about their patients, and they worry if what they've done is good enough."
A BeyondBlue study in 2013, which surveyed thousands of Australian doctors and medical students, found almost a quarter had experienced suicidal thoughts, double the rate of the general population.
Students surveyed also perceived a stigma regarding doctors with mental health conditions. For example, 40 per cent of students felt that doctors believed that a doctor with a mental health disorder was less competent, and a similar number felt doctors with a history of anxiety or depression were less likely to be appointed than other doctors.
Yet Professor Jon Watson said it was estimated around one in three doctors had experienced some mental health issues.
"These figures are stunning, and the first way to change this problem is to acknowledge it," he said.
"But we can't just stop at an acknowledgement. We need to give students the tools to prepare for this.
"We need to provide better support for doctors going into placement. We need quality mentoring support, and we have to continue to call out bad behaviour, and give students and doctors in training more empowerment to do that.
"Our counselling program is helping with all these skills and we can see examples of that in the positive feedback we've received from students so far."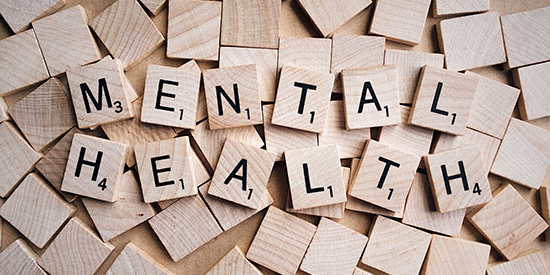 More like this
Media release
Faculty of Health, School of Psychology
---