Deakin leads the way on support for transgender community
Media release
25 October 2018
Deakin's ambition to be a leading LGBTIQ+ (Lesbian, Gay, Bisexual, Transgender, Intersex, Queer plus) inclusive educator and employer has taken a significant step forward, becoming the first Australian university to launch paid leave to support staff undergoing a gender transition.
Announcing the new policy to the university's 4700 staff this week, Chief Operating Officer Kean Selway said Deakin considers staff diversity as a great strength and a valued asset to its community.
"Deakin is committed to diversity in the higher education sector and we recognise the rights of our LGBTIQ+ staff to live and work free of prejudice and discrimination, with all the essential freedoms enjoyed by other members of our university community and the broader population," Mr Selway said.
"A gender transition usually includes social, medical and legal aspects and staff have told us that this can be a particularly difficult and challenging time. That's why Deakin is now the first university in Australia to provide up to 10 days paid leave to support staff undergoing a gender transition.
"Under Deakin's existing leave provisions, all staff experiencing exceptionally difficult personal circumstances can, with the support of management, apply for 'special leave' directly to the Vice-Chancellor. Until now this was the only option for people undergoing a gender transition. Deakin recognised the need for a specific leave entitlement.
"The paid leave is backed by a new gender transition policy which provides security and clarity around the process for Deakin staff who are undergoing a gender transition. Fostering a genuinely inclusive environment affords all our staff and students a sense of belonging and an equal chance of success whether it be through study or work."
Deakin has developed its policy with input from Transgender Victoria, Trans-Medical Research from the University of Melbourne and Pride in Diversity - a national not-for-profit employer support program for LGBTIQ+ workplace inclusion.
Deakin launched its LGBTIQ+ 2017-2020 Plan last year, which aims to increase the inclusion of LGBTIQ+ students and staff.
Initiatives include:
Redesigning the Deakin LGBTIQ+ website to make it more accessible;
Training for almost 300 Deakin staff in LGBTIQ+ awareness including the university's Senior Management Group;
Launching the Deakin Ally Network with the support of 43 staff;
Establishing the LGBTIQ+ Advisory Committee with the Dean of Students and Queer Deakin University Student Association (DUSA) Officer as co-chairs;
Celebrating LGBTIQ+ days of significance; and
Raising transgender awareness with the Being Frank play.
Deakin's new gender transition policy can be found here: https://policy.deakin.edu.au/document/view-current.php?id=228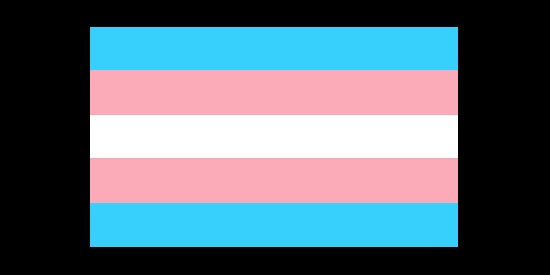 More like this
Media release