Deakin University celebrates first graduations for 2020
Media release
11 February 2020
Almost 4000 excited students will from today don their ceremonial robes and head to the Deakin Waterfront Geelong Campus for the next week and a half to mark the University's first round of graduations of the new decade.
Joined by their parents, partners, children and other supporters, the graduates will receive their degrees across 12 ceremonies from Tuesday 11 February to Wednesday 19 February, with a further celebration set for the University's Warrnambool graduates on Thursday 27 February.
Deakin Vice-Chancellor Professor Iain Martin said the University's Geelong graduation ceremonies are among the most important events on the Deakin calendar.
"The formality of graduations may seem unusual in this day and age - especially for one of Australia's most progressive universities - but it's fitting that we give this occasion such significance," Professor Martin said.
"Our students choose to study at Deakin for a variety of reasons. Some have a clear purpose and goals from the outset. For others, their journey begins as an exploration and their path becomes clear along the way.
"Whatever their reasons for joining us, Deakin is dedicated to challenging our students, and encouraging each and every one of them to form new perspectives while also developing new skills and abilities. It's this sense of purpose and dedication that drives us forward, as individuals and as a community."
This round of graduations will also see the return of a familiar and much-admired figure, with the former Vice-Chancellor Professor Jane den Hollander AO receiving the honorary degree of Deakin Honorary Doctorate.
The degree is being conferred upon Professor den Hollander for her outstanding services to Deakin as Vice-Chancellor from 2010 to 2019, and in recognition of her sustained contribution to Australian education, advancing diversity and inclusion in society, and inspiring women to leadership positions.
Professor den Hollander will deliver the Occasional Address at the noon graduation ceremony on Thursday 13 February.
Other notable presenters include Geelong Football Club CEO Brian Cook, himself an Adjunct Professor in the Deakin Sports Management program, who will inspire the next general of health professionals and leaders at the 6pm Tuesday 11 February Faculty of Health graduation ceremony.
Deakin's graduation ceremonies are set to be attended by 3943 graduates throughout February, including 48 doctoral candidates. Another 2286 students will graduate this round in absentia.
All Deakin graduation ceremonies are available via livestream at: https://www.deakin.edu.au/life-at-deakin/graduations/graduation-videos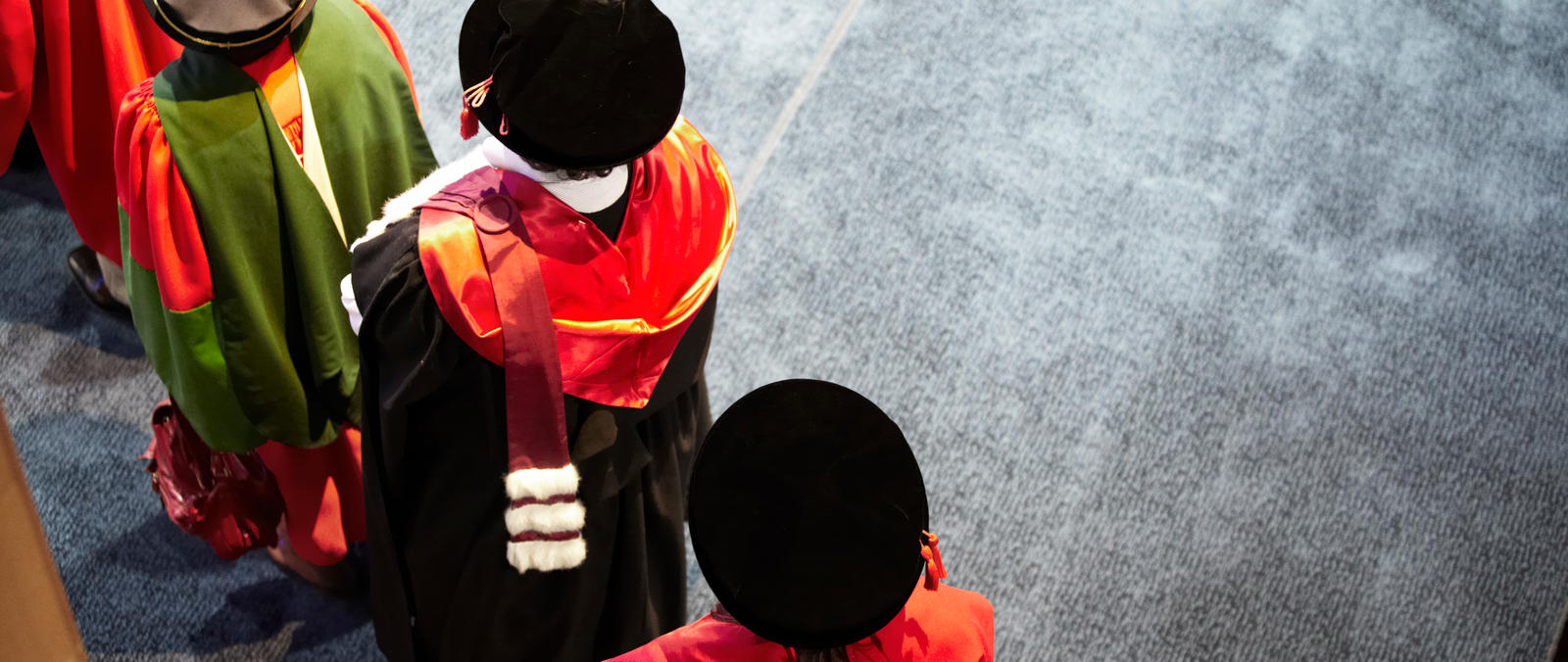 More like this
Media release