How to be happier in 2019: Deakin wellbeing expert
Media release
10 January 2019
Wellbeing has made its way to buzzword status in recent years, and with a raft of New Year's resolutions related to improving one's happiness, a Deakin University life satisfaction researcher and clinical psychologist has some evidence-based advice.
Dr Delyse Hutchinson, from Deakin's School of Psychology, has led the number crunching behind the Australian Unity Wellbeing Index for the past five years, so has more insight than most on what makes Australians happy.
Developed by now-retired Deakin Emeritus Professor Robert Cummins, the Index has seven factors, with three playing a particularly important role in life satisfaction, dubbed 'The Golden Triangle of Wellbeing'.
"Relationships, personal achievement in life and financial security: our 18 years of research on the Index show these are key components that relate to improved wellbeing for Australian adults," Dr Hutchinson said.
"People often want to better understand our model of wellbeing. At the most basic level, focussing on these three elements in combination is key, alongside the other four indicators: health, community connectedness, personal safety and future security."
Dr Hutchinson said that when people were thinking about their wellbeing goals for 2019, there were simple positive steps that could be taken in relation to each of these core areas of life satisfaction.
"And don't forget to enjoy the everyday moments of joy and meaning in life, simple as they may be - they are the building blocks of happiness," she said.
Relationships - Our wellbeing is supported by a range of resources. These can be internal, such as being able to see the positive side when things go wrong, or external, such as the social and emotional support of friends or family. This year, spend some time thinking about the resources you can build to help stay resilient. Having caring and supportive relationships is a vital component of wellbeing. This extends to partners, family, friends, work colleagues and other significant people in our lives.
Personal achievement - Being involved in things that increase one's sense of purpose and achievement in life is related to higher life satisfaction. It might be a job you love, taking care of a family member, playing on the local footy team, or even starting your own veggie garden. It's important to do something that gives your life meaning. So ensure you're making time and space for these activities.
Financial security - Having a good standard of living is important to Australians. This doesn't mean having large sums of money, rather it relates to having enough money to live and enjoy life. Our research shows that life satisfaction increases in line with household income up to approximately $100,000 per annum (before tax); thereafter we find relatively small shifts in wellbeing as income rises. Those on a lower income tend to report higher wellbeing levels if they feel in control of spending. So why not start 2019 on the right financial foot by mapping out a budget for the year ahead.
Health - Physical health is a central element underpinning wellbeing. When health is negatively impacted our results show that wellbeing levels can decrease markedly. Many factors can impact health, and while not all of these are in our control, having a healthy diet and getting regular exercise can make a difference. The importance of a good night's sleep should also not be underestimated. Almost one in three of us sleep six hours or less per night, and this is associated with lower wellbeing, no matter our age. But those who turn out the lights just one hour earlier, and achieve seven hours sleep, report higher wellbeing. So make 2019 the year you get into good sleep habits.
Community connectedness - Feeling connected to one's local community has consistently been linked to improved wellbeing across all ages. Volunteering for something you feel passionate about can connect you into your community, and may also help with other wellbeing indicators such as personal relationships and finding a sense of purpose. This year, consider finding a local group or cause you can share your time and skills with.
Personal safety and future security - Feeling safe and secure in one's environment is also important for wellbeing. This extends to how secure people feel about their future, and may relate to life factors such as one's health, relationships, finances and living arrangements. Think about your year ahead and start making a plan to meet any big changes or challenges you know are coming up in 2019. This is likely to help you feel more prepared and confident about facing the future.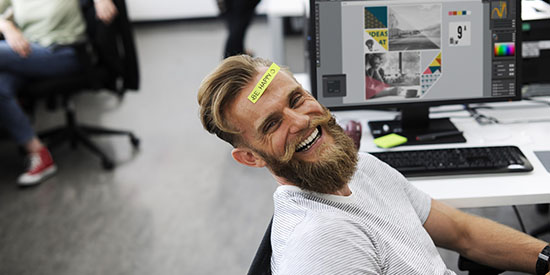 More like this
Media release
Faculty of Health, School of Psychology
Centre for Social and Early Emotional Development (SEED)
---
Related News
Boost for Deakin research empowering women and girls
Deakin's innovative inclusion program ALLPlay has received a boost thanks to MECCA Brands' MECCA M-Power initiative, which aims to empower women and girls around the world by championing education, independence and entrepreneurship.